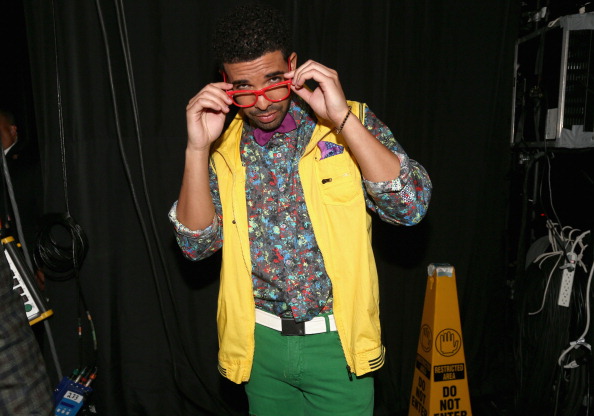 All it takes is a glance at the 2014 Nielsen U.S. Music Report.
Right there, under the heading "Genre Breakdown – Total Consumption," is vivid proof rap has reached critical mass: 17.2 percent of all music heard last year was of the R&B/hip-hop variety, second only to rock's still-dominant 29 percent. (The next closest genre, pop, is nearly 2.5 percent behind hip-hop, at 14.9 percent.)
Rap has reached its turning point, culturally, politically and commercially—the musical mainstream is saturated by the genre.
Rap has reached its turning point, culturally, politically and commercially—a near-total consumption, if you will.
The musical mainstream is saturated by the genre, whether it's breathless Twitter updates about this summer's Drake and Meek Mill feud, the box office prowess of Straight Outta Compton or Lin-Manuel Miranda's Broadway smash Hamilton, which considers American history from a distinctly modern (read: hip-hop) perspective.
Hip-hop has also become, as The New York Times reported in July, the latest musical form to populate oldies radio stations.
There is also a cosmic sense of inevitability, that hip-hop—with both positive and negative portrayals of American minorities—would arrive at its moment just as life for many minorities outside the music is, arguably, at its worst.
The spasms of violence and nettlesome racism persistent throughout America—the grinding ugliness necessitating #blacklivesmatter—serves as a counterweight to the success and continued visibility of rap artists.
But there is also a chance the painful conversation about race America is forever avoiding might finally have some hope of happening, since most of the country's current pop stars—nearly all of whom owe a sizable debt to or clearly identify with hip-hop—are in the unique position of having large platforms and a keen sense of urgency.
The popular, it would seem, is dovetailing with the political.
Contrasted with the civil rights movements of the 1960s, when relatively few performers of color could make their voices heard in the mainstream, the 2010s are ripe for an artist like Kanye West or Kendrick Lamar or even Beyonce to take a stand and strike back against the unceasing brutality and indifference. (Consider Questlove's recent, stark admission about hearing U2, and flashing back on being held at gunpoint as a teenager.)
Hip-hop can draw from that fraught sociopolitical context—the raw, violent past informing the equally unsettled present—just as it does in a creative context. The whole genre, built upon repurposing pieces of others' art and creating something fresh and exciting, would not exist, were it not for those who have gone before.
Hip-hop has also become the latest musical form to populate oldies radio stations.
Consider Dr. Dre's first album in nearly 20 years, Compton, which was inspired by his work as a producer on the film about N.W.A's formative years, Straight Outta Compton.
After laboring over Detox for what seemed like an eternity, he became motivated by revisiting his past, and teamed up with a coterie of veritable unknowns—Justus, King Mez and Anderson.Paak, among others—as well as stars like Jill Scott, Kendrick Lamar and Snoop Dogg to quite literally blend his past accomplishments with his latest efforts.
The result? A critically acclaimed record for the producer, who also stated Compton would be his farewell to rapping.
After all, the present must make way for the future.
Dre came of age in an era when hip-hop beefs often meant bullets flying, but in the brand-conscious 21st century, rappers are far more likely to take a swing at someone's bottom line than a member of someone else's squad.
Not that musicians need to literally bleed for their art in this case, but watching Drake and Meek Mill trade diss tracks over the summer was almost enough to make you pine for the days of the genuine physical threats—Suge Knight dangling someone out of a window, say, rather than a drive-by shooting.
Some of the swatting has to do with the injection of sensitivity into hip-hop—gentle weirdoes like the Weeknd, Frank Ocean or Tinashe have lowered the genre's temperature considerably—but there's also the sense that everyone has far more serious things to worry about than whether Drake writes his own raps or not.
Such petty accusations seem pretty trivial when watching another unarmed black man gunned down in another American city.
With hip-hop having reached this summit, the inevitable question follows: Where to from here?
As the current generation of rap stars continues to amass power and influence, hopefully it will spur change not only among its listeners, but also those making the music.
Great art can spring from racial strife: Norman Rockwell's The Problem We All Live With; James Baldwin's The Fire Next Time; Nina Simone's Mississippi Goddam.
With hip-hop having reached this summit, the inevitable question follows: Where to from here?
Twenty-first-century hip-hop has already produced some worthy examples: Lamar's To Pimp a Butterfly; D'Angelo's Black Messiah and even Miguel's Wildheart approach the recent racial unrest and public outcry in some fashion.
The most fervent hope is that this moment—where hip-hop has reached this apex, revered enough to anchor oldies radio stations, second only to rock in terms of musical consumption and driving the cultural conversation on any given day—will find an equilibrium, providing lasting art without requiring a bruising existence.
Perhaps Lin-Manuel Miranda, whose critically acclaimed hip-hop musical Hamilton has just begun its Broadway run, put it best in a recent interview with the Hollywood Reporter.
"The fights we're having right now politically are the same fights we've been having since six months after we became a country," Miranda said. "The original sin of slavery and its repercussions; the original sins of, 'Oh shit, we said everyone could have guns and now everyone has guns'—that's all still here and we're going to be reckoning with it all as long as we're a country.
"It's MSNBC and Fox News instead of Hamilton and Jefferson, and the polarities have flipped several times, but we're always going to be having these struggles. We will have periods of anger, and we will have periods of bloodshed, but hopefully we'll take more steps forward than we take back."