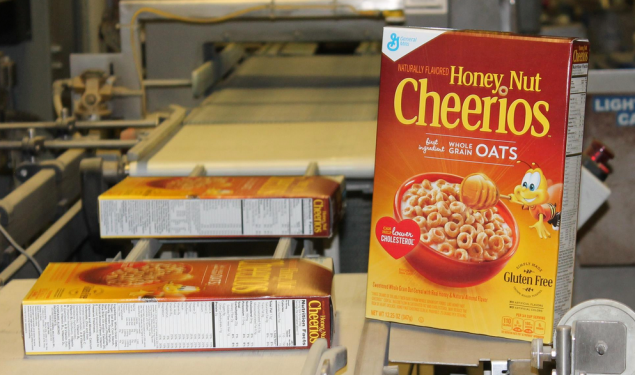 Celiac sufferers and other gluten-avoiders have been rejoicing at the news that Cheerios are going gluten-free, and that Lucky Charms are soon to follow suit. I, personally, am thrilled—I have warm and fuzzy memories of being around 5, and watching my dad slice a banana into a bowl of Honey Nut Cheerios for me. It was one of my favorite breakfasts, but one I haven't been able to enjoy since I stopped eating gluten six years ago.
With gluten-free diets on the rise—be they adopted by genuine Celiacs or misguided folks trying to lose weight—it is surprising General Mills has not purged Cheerios of the pesky protein sooner—especially because, as this charming new commercial explains, Cheerios are already made from oats, which are naturally gluten-free. De-gluten-ifying the cereal was just a matter of using a special filter to stop gluten-containing grains from accidentally getting mixed in during the production process.
[youtube https://www.youtube.com/watch?v=_3c72M6t1-c&w=560&h=315]
But it is not as though the gluten-free population has been deprived of mainstream cereal until now. Plenty of other grocery story breakfast staples have been gluten-free for some time now.
Chex
For more than five years, Chex has offered gluten-free options. The brand currently offers seven different gluten-free flavors including honey nut, chocolate, vanilla, cinnamon and—for those with simpler tastes—corn and rice. Chex even makes gluten-free granola and oatmeal.
Special K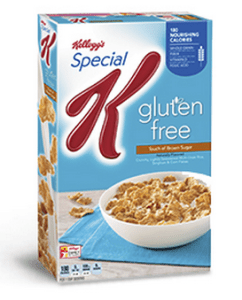 Those who love basic breakfast cereals need not go without Special K. The cereal's Touch of Brown Sugar flavor is certified gluten-free, made from grains like brown rice, sorghum and corn.
Kellogg's also debuted gluten-free Rice Krispies in 2011, but they were tragically discontinued earlier this year "due to disappointing sales and manufacturing constraints," according to the company. Perhaps I was the only person fervently buying them.
 Puffins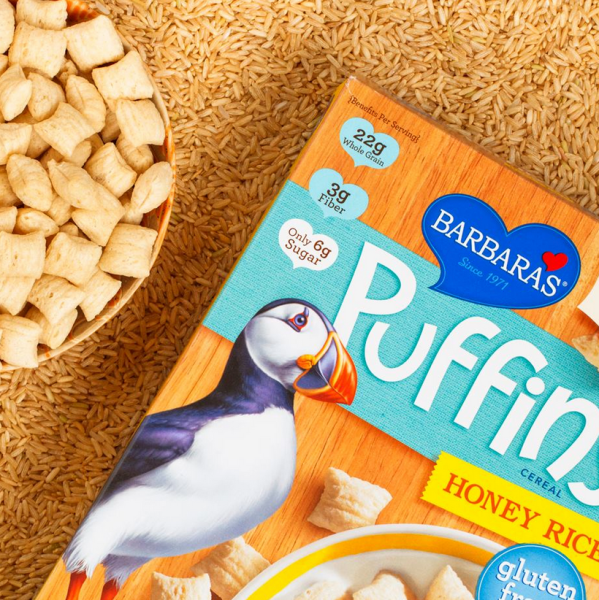 Fans of Trader Joe's have surely seen Puffins, the tasty little square-shaped pillows from cereal company Barbara's. Not all flavors of Puffins are gluten-free, but some are, such as Multigrain and Honey Rice. This fall, there is even a limited edition gluten-free pumpkin flavor! Made predominantly from whole grain brown rice flour, gluten-free Puffins are great for breakfast, or as a snack without milk.
Nature's Path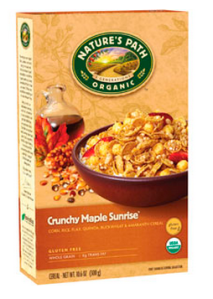 This health-conscious brand, found in most major grocery stores, offers heaps of gluten-free products, including a number of breakfast cereals. I'm a big fan of Nature's Path's Crunchy Maple Sunrise, made from corn meal, brown rice flour and quinoa puffs, among other ingredients.
Nature's Path also makes gluten-free granola bars and waffles—and when it comes to the latter, there is even a Pumpkin Spice flavor.