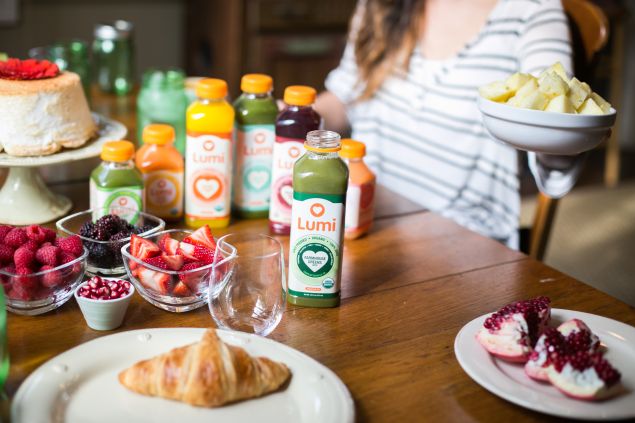 Hillary Lewis tried a juice cleanse once. It did not go well.
"Three days of it made me totally bloated," the bubbly Florida native said. "It reset my metabolism, and not in a good way."
Ms. Lewis's organic juice company, Lumi, has a different recipe than Juice Press or Liquiteria—shops that hawk $60 (or even $200) cleanses with the mystical promise of "detoxifying" the body. Lumi, available online and in select stores, is all about living a balanced lifestyle and promoting self-love. The name, Ms. Lewis added, even stands for "Love U, Mean It."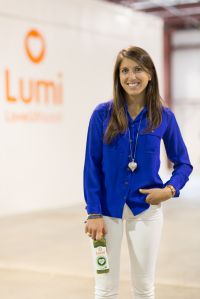 "My passion is to help people live healthier lives," she said, presenting me with an array of charmingly-named juices. There was "Minted Greens" with orange, spinach, cucumber, mint and lime; "Farmhouse Greens" with kale, cucumber, celery, apple, lemon and parsley; "Miami Mango" with carrot, mango, orange and lime; "Morning Sunrise" with grapefruit and lime. There were also two two-ounce shots: "Hot Shot" with beet, lime and jalapeno, and "Fully Loaded" with broccoli leaf, lemon and ginger.
All of Lumi's juices are cold-pressed—juice-speak for what happens when fresh fruits and veggies are instantly pulverized in a grinding chute rotating 4,500 times per second, limiting the food's exposure to oxygen and maximizing its nutritional value. Then, to rid the juice of bacteria, Lumi uses a tactic called High Pressure Pasteurization. With H.P.P., extreme water pressure—think five times the water pressure at the bottom of the ocean—is applied to each bottle of juice, killing whatever tiny bacteria could possibly be festering inside.
Retaining as much as possible of a fruit or vegetable's natural taste and nutrients is important to Ms. Lewis. Growing up on a horse farm in South Florida, the now-Virginia-resident recalled eating oranges directly off the trees near her home. "I could never understand why oranges didn't taste like Tropicana," she said. "I've bottled that bite-into-the-orange flavor."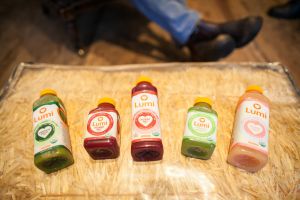 Ms. Lewis will not entertain the idea of marketing cleanses.
Lumi "will never offer cleanses," she said firmly. A drastic dietary regimen that works for one person will not necessarily work for another, she said, and should someone undergo a juice cleanse, it should be under the supervision of a dietician—"someone who knows your body type."
Instead, Ms. Lewis recommends customers incorporate her juices into their regular schedules. "Have a juice a day instead of a coffee," she suggested. "It's more sustainable than coffee to have one of these [juices] in the afternoon." She, personally, is a fan of starting her mornings with a Hot Shot. The splash of jalapeno? "That'll get you going," she said. (I drank a Hot Shot on the way into work the other day—it certainly does jolt one awake.)
Later that day, I delighted in drinking a Farmhouse Greens on the subway ride home from work—and followed it up with dinner and dessert, too.