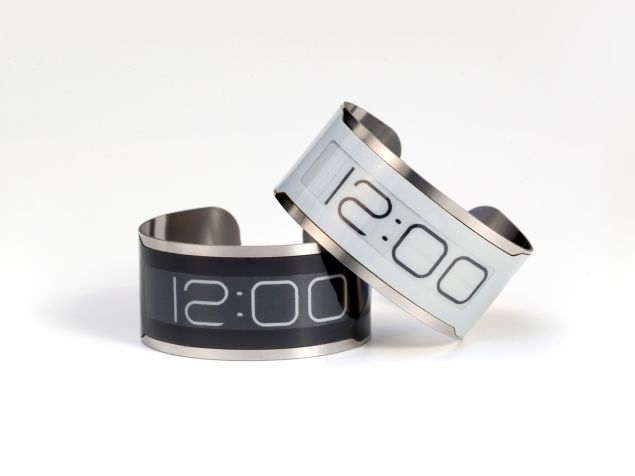 About two years and 10 months ago, more than 7,500 ecstatic backers poured $1 million into a Kickstarter for an ultra sleek watch called CST-01 that would be the thinnest ever made. It seemed the creators, Jerry Vondle and David O'Leary of new company Central Standard Timing, were set for success—they raised more than five times their campaign goal and apparently had little work to do to bring their fully functional prototype to life. They had run one of the most successful crowdfunding campaigns in history, had made noise in the tech blogosphere and had even been profiled by The New York Times.
That was the end to the bliss, though. The events that followed left backers wondering if the creators botched production or purposefully concocted a scam and have been blowing the cash poolside on mojitos all along. Today, backers remain sans both answers and watches after nearly three years of missed ship dates, questionable excuses and frequent disappearances by the creators that lasted several weeks or months at a time. Even Flextronics, their manufacturer, has spoken out against Mr. Vondle and Mr. O'leary, exposing the falsities in their excuses (like the sob story about living in a van in Flextronics' parking lot) and telling the Observer that they themselves had also invested additional capital into Central Standard Timing, an investment the creators kept secret from backers.
Now we're left wondering if there will be any legal ramifications. Will the FTC step in? Will the attorney general? What about Kickstarter? It doesn't look promising. No one has heard from the creators in months, and numerous backers have reported them, but no action is being taken. One backer who actually heard back from the state attorney general was told "they're dropping it unless more people report it because the two guys never answered them."
What's the latest update in the saga?
Mr. Vondle and Mr. O'Leary have been on their longest hiatus yet. They've taken down their website and Facebook page and haven't posted an update on the Kickstarter campaign page since June 15. Previously, Mr. Vondle and Mr. O'Leary were at least keeping an illusion going, missing a ship date and posting an update a month later that went something like, "Sorry! There was a problem, but we promise we'll fix it. Thank you for believing in us." Then a month would go by and the cycle would begin all over again. It's clear the jig was up long ago, but by simply dragging it out, they were relieving themselves of any responsibilities to pay up.
So what happens now?
Nothing, it seems. Even when fraud is apparent, it's nearly impossible for Kickstarter backers to see their money or justice. This has been the case in numerous past Kickstarters gone wrong, and it may be a devastating end to the CST-01 as well.
The first problem is that Kickstarter holds no responsibility. Their terms of use detail that, when backing a project, users are entering a contract with the creator only and are very clear that "Kickstarter is not a part of this contract" and won't refund backers. The terms of use also detail, in bold, that "the creator must complete the project and fulfill each reward."
"I did get two responses from the AG. They both said that unless more people complain, they're dropping it because the two guys never answered them."
These terms are very forgiving, though—after literally stating the obligation in bold, Kickstarter then goes on to list what creators should do if they can't complete the project and fulfill the rewards. In summary, this includes: post an update regarding why the project can't be completed and how the funds were spent; demonstrate appropriate use of funds and that they've made every attempt to complete the project, be honest and return remaining funds to the backers. The terms also state creators should "work diligently and in good faith to bring the project to the best possible conclusion in a timeframe that's communicated to backers."
The only piece of this Mr. Vondle and Mr. O'Leary have done is explained why the project can't be completed and how the funds were spent. This hardly counts, though, because after so much lying and backtracking, what they're saying isn't even believable. They certainly haven't returned anything to backers and definitely haven't been honest and working "diligently and in good faith" to remedy the situation.
If Kickstarter won't do anything, surely someone else will.
Probably not. The backers have been rallying together, submitting complaints to the Federal Trade Commission and remaining active in the project's comments section, urging others to report the situation as well. But despite all of this, we couldn't find any evidence of progress on this front. Those we asked hadn't heard back about their complaints, and no one has reported to have received a response in the comments.
One backer we interviewed, Gordon Emrick, was one of several who also filed a complaint to the Illinois attorney general (the project and company are based in Chicago). 
"I did get two responses from the AG," he said. "They both said that unless more people complain, they're dropping it because the two guys never answered them."
So, the creators avoided intervention by the state, and, as a result, get off the hook rather than pursued further? That's not how it's supposed to work.
Is there hope?
Possibly? Earlier this month, Washington State Attorney General Bob Ferguson ordered the creator of the failed Asylum Playing Card Kickstarer to fork over restitution payments of $668 to each of the 31 Washington backers, $31,000 in civil penalties for violating the state's Consumer Protection Act and $23,183 in the case's costs. This was the first instance of such an order regarding a crowdfunding campaign, but will it set a precedent?
The Illinois attorney general has been presented with the chance to take action, but has done nothing, as far as we can tell. In general, nothing is done in these cases. There is a dark hole full of millions in Kickstarter cash and the lack of justice somewhere. Some backers remain hopeful; others have given up. If we had to bet, we'd say it's over. Three years is a long time.
Neither Jerry Vondle, David O'Leary, the FTC nor the Illinois attorney general were reachable for comment.