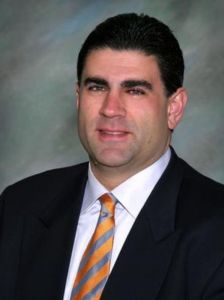 Following Toms River Township Councilman John Sevastakis' decision not to step down after his fraud conviction, Toms River Mayor Thomas F. Kelaher said that a decision on the township council's best course of action will most likely come during the next council meeting on October 6.
"As a result of the Appellate Division opinion, I asked John to step down as a member of the governing body. He hasn't done it, and at the last council meeting the president of the council instructed the township attorney to do whatever research might be necessary to advise the council as to what their options may or may not be."
One source told PolitickerNJ that Sevastakis chose not to run for reelection this cycle because he already expected an unfavorable ruling during his appeal.
Sevastakis was found guilty of a $761,000 fraud charge in 2012 for misrepresenting residential building plans from his construction company Sevas Builders. The appellate court upheld the ruling and found that Sevastakis forged a home-owner's signature and lied to council members about the work that was underway, calling a room that the owners intended to use as a Christian day-care center a "great room" to avoid inspections.
The owners later had to demolish the work from Sevas Builders because of its poor quality.