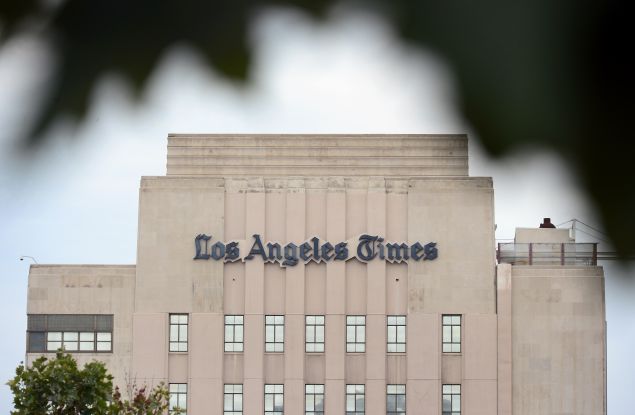 It's become a cliche to complain about the state of the current news media, but on Monday Chicago Tribune writer Kevin Pang seemingly proposed the impossible: a concrete plan to ensure that print content would have a longer shelf life.
To begin with, Mr. Pang praised the Numero Group, an archival record label that reissues old albums and rare compilations:
According to Mr. Pang, most news stories are like those vintage records—an invaluable archive that nonetheless disappears with time:
Mr. Pang's solution is to give these stories the Numero Group treatment, adding multimedia elements so that deserving older stories are more widely read by a 2015 audience. An alternative idea is to create a landing site so that the newsroom's whole history is on one page:
To give an example of what he was talking about, Mr. Pang then linked to a Los Angeles Times Magazine article about Julia Tavalaro, a victim of locked-in syndrome who became a prize-winning poet despite near total paralysis. The story, which was no doubt powerful in print, is now spread across 15 pages on the Times website, hard for anyone to slog through. According to Mr. Pang, stories like this one would directly benefit from a new presentation.
Mr. Pang admits his idea isn't perfect—it's not clear what revenue stream would come from this approach:
But there's no doubt getting more eyes on older stories is a great idea—"Frank Sinatra Has A Cold" may be 49 years old, but it still deserves as many reads as it got in 1966.