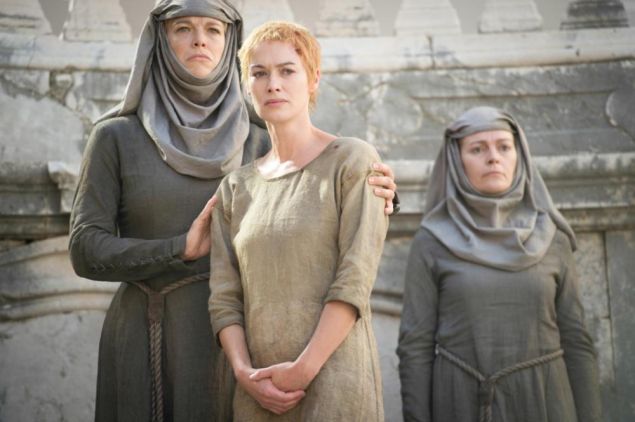 In the week leading up to the 2015 Emmys, tvDownload's Drew Grant and Vinnie Mancuso will discuss their predictions, hopes, dreams and fears. The only rule? There are no rules. 
Today's discussion: Outstanding Acting in a Drama, Comedy, or Limited Series. Will Jon Hamm finally get the Lead Actor nod, or will The Big Bang Theory's Jim Parsons pull off the upset in a category he isn't even nominated in? Find out this, and much more! 
Outstanding Lead Actor, Drama
Kyle Chandler,
Bloodline,
Jeff Daniels,
The Newsroom
Jon Hamm,
Mad Men
Bob Odenkirk
Better Call Saul
Liev Schreiber
Ray Donovan
Kevin Spacey
House of Cards
Drew: I've always found it weird that we have to nominate people for a specific episode, and not their cumulative work during a season. Like, was Bob Odenkirk's acting in "Pimento" better than Kevin Spacey's in "Chapter 32?" I feel like that's comparing apples with a black Easter Egg.
But that's arbitrary at this point, because d'uh, Jon Hamm, appropriately for Mad Men's final episode. (That and series premieres are the only time it makes sense to applaud acting for a singular hour.) There's no way the world's worst daddy won't be going home without an award. But guys, How funny would it be if we gave it to Jeff Daniels again for The Newsroom?? That's straight happened before! #NeverForget.
Vinnie: Hmm, I wonder if it's because there are too many TV shows, and in order to judge an actor's performance the Emmy voters only have time to watch one episode each, which exposes the categories that reward an entire season as a sham, which spirals into THE ENTIRE EMMYS BEING A SHAM, WHICH CAN ONLY MEAN ALL AWARD SHOWS ARE A SH….
Sorry. Ahem. Sometimes I think back to the night Jeff Daniels beat Jon Hamm and Bryan Cranston for an Emmy and I laugh and I laugh and I laugh. But no, I also believe Jon Hamm will win the shiny statue for acting here, because he is also a shiny statue, and quite good at acting.
Drew: This is not, by the way, some weird attempt to gain Jon Hamm's attention and make him love me. One time he touched my butt at a party. Have I mentioned that yet? It wasn't a big deal. I'm still giving him the same treatment I give every other candidate that didn't get all handsy in a totally flattering way that sometimes I truly believe I may have hallucinated. GODDAMNIT, CUT TO THE COKE COMMERCIAL!  
Vinnie: Jon Hamm walked by my table at the TCA Awards, and my girlfriend remarked that he "looked sickly." Our Jon Hamm experiences are basically identical, by the way.
Outstanding Supporting Actor, Drama
Jonathan Banks,
Better Call Saul
Ben Mendelsohn,
Bloodline
Jim Carter,
Downton Abbey
Peter Dinklage,
Game of Thrones
Michael Kelly,
House of Cards
Alan Cumming,
The Good Wife
Drew: Man, you know how I feel about Michael Kelly. I think it was Doug's season. But I've heard a lot of chater about Mendelsohn on Bloodline, and he's also a phenomenal actor that I used to identify as Gary Oldman when I saw him out at Cinema Society parties. Like, multiple times. I definitely went up to Mendelsohn MORE THAN ONCE and told him I loved his work in True Romance.
Oh, also Alan Cumming is great. But was this really his, or Dinklage's, best season? Jonathan Banks is a fine choice for Breaking Bad, but Better Call Saul is a reach. And come on, Downton Abbey. Haven't we been clear enough yet? NO ONE WATCHES YOU (WHO GETS TO VOTE IN THE EMMYS).
Vinnie: Yeah, I can't really remember any standout scene for Dinklage that even came close to the court room speech last season. Like, he spent most of season five doing an impression of me circa 2009, AKA emo, drunk and ranting about "this fucking world, man" to a eunuch. 
You're right, this is basically a toss up between Mendelsohn and Kelly. Instead of choosing, I'll add in my prediction for Emmys 2020 when Jonathan Banks takes this one for Better Call Saul's last season. HIs only competition is a 19-year-old David Mazouz  in Gotham: The College Years.
…and fine. Ben Mendolsohn takes it this year.
Outstanding Lead Actress, Drama

Claire Danes, Homeland
Viola Davis, How to Get Away with Murder
Taraji P. Henson, Empire
Tatania Maslany, Orphan Black
Elisabeth Moss, Mad Men
Robin Wright, House of Cards
Drew: I'm voting for Tatania, but she's probably LEAST likely to win. (Hey, it's a testament to fandom that we got her on the ballot! #WeDidIt!) We know it's going to Cookie–the breakout queen (sorry Cersei!) of Fox's Empire– so what's the point in arguing?
Vinnie: I assume Tatiana finally made it to the ballot because the people behind the Emmys finally realized she is actually playing ALL those characters. They never understood the backlash until one of them adjusted their glasses while watching Orphan Black and was like "wait….waaaaaaaait a minute."
But alas, no Emmys for you Tatiana. OR Elisabeth Moss for Mad Men. You're right, in this case the rap song is mightier than the ad campaign, even though both involve large amounts of coke. If you believe anyone other than Taraji P Henson is leaving that stage with this award, I have a major hip hop label to sell you.
Outstanding Supporting Actress, Drama
Joanne Froggatt, Downton Abbey
Lena Headey, Game of Thrones
Emilia Clarke, Game of Thrones
Christina Hendricks, Mad Men
Uzo Aduba, Orange is the New Black
Christine Baranski, The Good Wife
Drew: Uh….well, comparing Uzo Aduba and Lena Headey is like comparing Oranges to Rotten Fruit Being Hurled at Your Naked Body. Let's do this one by elimination: It's NOT going to Emilia Clarke, because she dated Seth MacFarlane. It's not going to Froggatt, because stop it, Downton. Know your place! (It's downstairs: where everyone is poor but the dancing is fantastic.)
I'd give it Headey, who managed to show more than just Evil Mommy Queen this season. Who knew you could feel bad for Cersei?
Vinnie: I think it would be a……..wait for it…….ready……….a shame if Lena Headey didn't win this year. *is pelted with actual rotten fruit, random Flea Bottom peasant exposes himself out of anger*
Outstanding Lead Actor, Comedy
Anthony Anderson, black-ish
Matt LeBlanc, Episodes
Don Cheadle, House of Lies
Will Forte, The Last Man On Earth
Louis C.K., Louie
William H. Macy, Shameless
Jeffrey Tambor, Transparent
Drew: What if I tried to argue for LeBlanc to win another Emmy? It feels so obvious who is going to win this year in a lot of categories (in case you can't tell: Tambor, Transparent) that I just kind of want to pick the dark horse of each one and make the silliest argument for their win. Like Don Cheadle is such a trouper, he deserves it for having to star in a show that's only on TV, I assume, because people keep confusing it for House of Cards and putting it on their DVRs.
Vinnie: Jeffrey Tambor was putting on some of the finest acting on any show, comedy or drama, while Will Forte was shitting into a swimming pool. In a category with Comedy in the title, I vote for the shit-filled swimming pool every time. Every time, Drew!
Outstanding Supporting Actor, Comedy
Adam Driver,
GIRLS
Keegan-Michael Key,
Key & Peele
Ty Burrell,
Modern Family
Titus Burgess,
Unbreakable Kimmy Schmidt
Tony Hale,
Veep
Drew: Key AND Peele. But wait, for the sketch show or their Fargo performance? I want to argue that these two are the Rosencrantz and Guildenstern of television right now, but that involves some crossover analysis that defies Emmy categorization.
[youtube https://www.youtube.com/watch?v=cLckSo-9gUU]
So…do we think Tony Hale again? No, you know what: I'm still pulling for Keegan-Michael Key. It's the last season of the show, and my god, that man's manic energy deserves a good payoff. Plus, you KNOW he'll bring Jordan up on stage with him. And if Vince Gilligan had made the spin-off comedy he was SUPPOSED to, Odenkirk would be the shoe-in for sure.
Vinnie: Do you ever feel like Keegan-Michael Key always gets more recognition, even though Key and Peele are constantly a pair? I know someone has to be the Justin Timberlake of every group, but Peele isn't exactly Joey Fatone, ya know?
Drew: Yeah, but according to Zadie Smith it's because Jordan is more shy…which sounds like something I learned from reading a Tiger Beat article, but no, it was The New Yorker.
Vinnie: The refreshing lack of Modern Family in Outstanding Comedy makes me unfairly not want Ty Burrell to win here either, and Tony Hale also seems like such a safe choice. Titus Burgess would be an exciting win, but Titus Adromedon does occasionally cross the line into grating territory. So yeah, either Keegan-Michael Key for Key & Peele, or Adam Driver for Star Wars: The Force Awakens.
Drew: AY-AYRON!
[youtube https://www.youtube.com/watch?v=Dd7FixvoKBw]
Outstanding Lead Actress, Comedy
Lily Tomlin, Grace And Frankie
Amy Schumer, Inside Amy Schumer
Edie Falco, Nurse Jackie
Amy Poehler, Parks And Recreation
Julia Louis-Dreyfus, Veep
Drew: Amy Poehler, for the last season of Parks and Rec, but maybe, hey, Lily Tomlin too. It's hard to imagine handing this over to sketch, so sorry, Schumer. (Though Schumer's show should DEFINITELY win something! A writing award, maysnaps?)
Girl Least Likely: Edie Falco, but only because we keep forgetting about Nurse Jackie!
Vinnie: I feel like sketch is "having a moment" right now, and it would be a cool thing for the Emmys to give the nod to Schumer not only because she deserves it, but as a sign that the show isn't stuck in its long-standing, concrete beliefs and will acknowledge a different art form.
Sorry, that in itself was a sketch entitled "Shit That Will Never Happen." However, Poehler deserves it the most after so many years of zero Emmy love for Parks and Rec, which is a magical TV show in every way.
Outstanding Supporting Actress, Comedy
Niecy Nash
, Getting On
Julie Bowen
, Modern Family
Allison Janney
, Mom
Kate McKinnon,
Saturday Night Live
Mayim Bialik
, The Big Bang Theory
Gaby Hoffman
, Transparent
Jane Krakowski,
Unbreakable Kimmy Schmidt
Anna Chlumsky
, Veep
Vinnie: It's a sad, tragic thing that one can never really win Outstanding Lead Actress for Saturday Night Live, even when that person is often the lone bright spot of the inconsistent-as-hell SNL. The least we can do is give Kate McKinnon the Supporting Emmy she deserves here and call it a day.
If only it was that easy, though. This category is actually kind of stacked. I'm pretty sure I mocked Mom's chances last year then WHOOPS there is Allison Janney on stage. Modern Family and Big Bang Theory are ALWAYS possibilities, even in categories they weren't nominated or remotely qualified for (Pretty sure Jim Parsons nabbed an ESPY in 2013). Niecy Nash isn't the most varied of actresses but is genuinely funny in most things, and Anna Chlumsky should probably already have an Emmy for Veep.
And then there is Gaby Hoffman and Transparent, which I really can't see losing here. I'm afraid people reading these things that haven't seen Transparent think we're exaggerating, but there is an actual chance that it wins every single category it's nominated for.  
Drew: Yikes, I see this as the one time Big Bang Theory could take an award, having been locked out of nearly every other category. So: Mayim Bialik could win. I honestly believe that. I wish that wasn't true, because honestly Hoffman deserves it. But think about all the times Jim Parsons has won. All the times. They've got a couple measly nods coming their way now; that usually means the Television Academy will give them some kind of token bone-throw. (Ew, gross!)
Outstanding Lead Actor in a Limited Series or TV Movie
Timothy Hutton,
American Crime
Ricky Gervais,
Derek Special
Adrien Brody,
Houdini
David Oyelowo,
Nightingale
Richard Jenkins,
Olive Kitteridge
Mark Rylance,
Wolf Hall
Drew: RICHARD JENKINS as the PHARMACIST PROBABLY(?), OLIVE KITTERIDGE. (I'm so sorry Vinnie, but I couldn't let Gervais grab this one again. As much as we love him here.)
Vinnie: I actually like Gervais, and Derek, but I cannot STAND Ricky Gervais acceptance speeches. "Ooh, remember that time I hosted and got you all mad? Talk about controversy. I better not say how much Hollywood SMELLS LIKE FARTS or I'll get in trouble again. Oops, I just did."
You know what I actually watched all the way through, out of all of these besides the Derek Special? Fucking Houdini on the History Channel. And Adrien Brody carried that thing. I'm no huge Adrien Brody fan but him juggling the absolute spectacle that was Harry Houdini the performer and the prickly weirdo that was Harry Houdini the man was incredible. He's my first choice here, and my first choice for the Criss Angel biopic I may or may not be writing right now.
Outstanding Supporting Actor, Limited Series or Movie
Bill Murray,
Olive Kitteridge
Richard Cabral,
American Crime
Finn Wittrock,
American Horror Story: Freak Show
Denis O'Hare,
American Horror Story: Freak Show
Michael Kenneth Williams,
Bessie
Damian Lewis,
Wolf Hall
Vinnie: This is low-key the coolest ballot on the entire show. I don't know who is winning this, but I know I would actually like to watch the Emmys with this crew. Do you think these guys would join our live blog? I bet we'd invite them and only Damian Lewis would show up, and it'd be awkward.
As far as a winner…let's go with Finn Wittrock. The list of things I absolutely hated about Freak Show is so large it could serve as an actual circus tent. But the list of things I greatly enjoyed has two entries. 1) Finn Wittrock's full-on commitment to batshit banana murderer/momma's boy Dandy Mott and 2) Paul. Fucking Paul, man, he was the best. I actually would have been so pumped to see Mat Fraser get a Supporting Actor nod, too.
Drew: Bill Murray. I mean, can you imagine him not being the best in whatever Olive Kitteridge is? (I swear to god, I'm going to watch it tonight). 
Outstanding Lead Actress, Limited Series or Movie
Felicity Huffman,
American Crime
Jessica Lange,
American Horror Story: Freak Show
Queen Latifah,
Bessie
Frances McDormand,
Olive Kitteridge
Emma Thompson,
Sweeney Todd: The Demon Barver of Fleet Street (Live from Lincoln Center)
Maggie Gylenhaal,
The Honorable Woman
Drew: WAIT WAIT, HOLD UP. There's a Sondheim production up in here? Oh fuck yes. Finally: something I can get behind.
[youtube https://www.youtube.com/watch?v=sbutF8E7zeo?list=PL05juqOsCc7lnVk_m8DOKc7MVC_saOL03]
Emma Thompson wins. Sorry, Jessica Lange: your "Life on Mars" was spectacular, but that was the first episode, and then you just went downhill from there.
Vinnie: It's pretty weird that Sweeney Todd shows up here but in none of the other Limited Series or Movie noms. It's like "Emma Thompson was outstanding, but the rest suuuuucked." You know what, though? Yes, I want Emma Thompson to win this.
Jessica Lange is totally winning though, unfortunately for the weakest of her American Horror Story roles by far. Blame the accent all you want, but by the end Lange looked like American Horror Story: Over This Shit.
Outstanding Supporting Actress, Limited Series
Regina King
, American Crime
Sarah Paulson
, American Horror Story: Freak Show
Angela Bassett
, American Horror Story: Freak Show
Kathy Bates
, American Horror Story: Freak Show
Mo'Nique
, Bessie
Zoe Kazan
, Olive Kitteridge
Vinnie: Serious question: do you think Freak Show has a chance with this one? I don't know. They only took up half the ballot. Surely there was room for a fourth nomination for Ma Petite. She is so tiny, after all.
But really I'd be shocked if anyone other than Sarah Paulson won this. Girl had two heads. I didn't see anyone in Bessie rocking two heads! To be fair, I just plain didn't see anyone in Bessie, period. I think we've efficiently covered how little we watched Bessie by now. But seriously, Sarah Paulson takes this. She wins both an Emmy, and the curse of having to answer the question "but what was it like doin' the two heads thing?" for the rest of her career.
Drew: I like Zoe Kazan. We're friends on Twitter. She wins. That's how I'm doing it now.