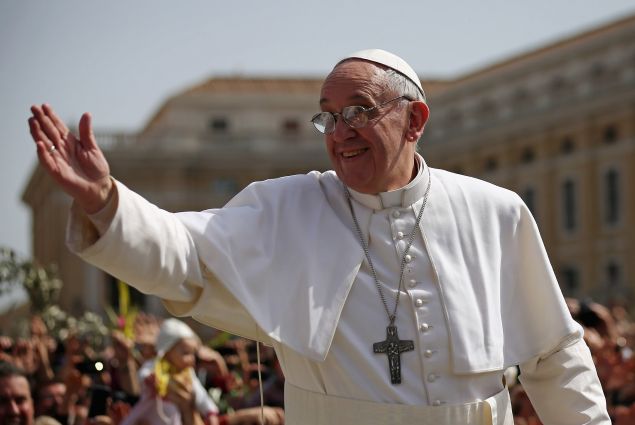 Pope Francis' visit to the United States last week was in many ways a triumph of public relations—his address to Congress and mass at Madison Square Garden, among other activities, received lots of good publicity.
But that changed today, once news broke that after his Congressional address the pontiff met with Kim Davis, the Kentucky county clerk who refused to issue marriage licenses to same-sex couples.
Many Twitter users couldn't believe that the Pope who once said "Who am I to judge" when asked about gay Catholics would meet with a woman who most consider a bigot:
But as Time magazine points out, Pope Francis supports conscientious objection and religious liberty, two of the larger issues at stake in Ms. Davis' case.
Whichever side prevails, it's worth watching this story to see if the court of public opinion will permanently see Pope Francis in a new light.