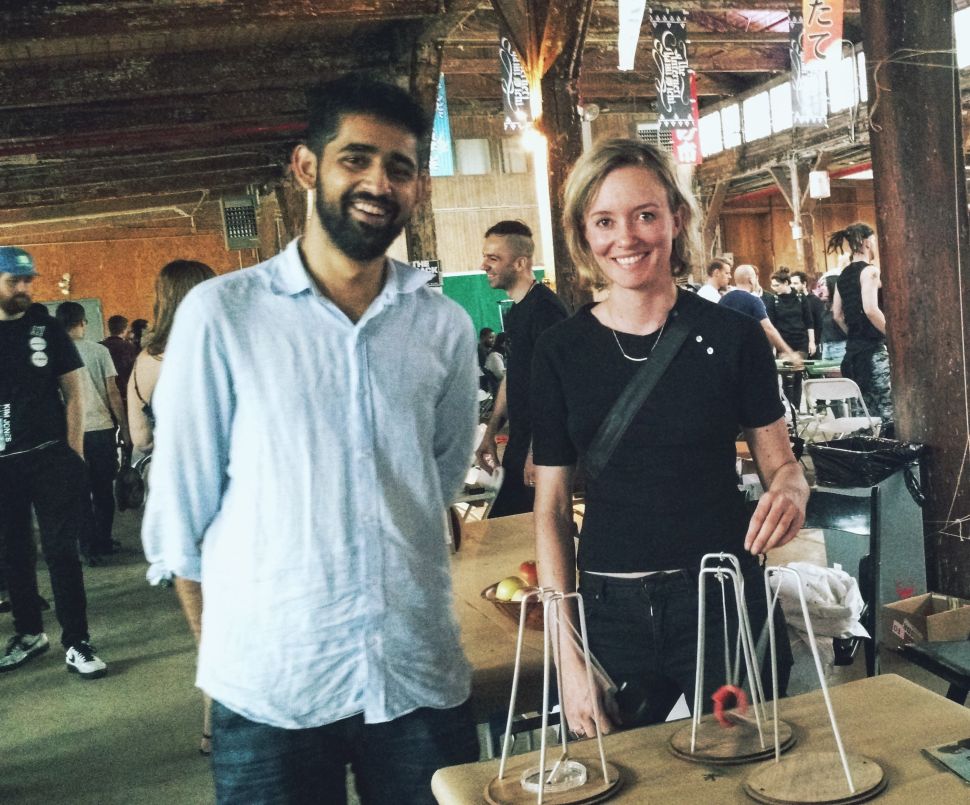 On Sunday, Target announced that it would be offering Fitbits to its 335,000 employees, according to Bloomberg News. Those that choose to participate will be incentivized to stay active by being organized into teams. The most active team will get to pick a charity to receive a $1 million donation.
Meanwhile, Target will be able to check in on individual and team progress with a special corporate dashboard that Fitbit has built for the company. Fitbit CEO James Park told Bloomberg that these corporate partnerships are one of its strongest growth areas.
'In offering a financial incentive to those who agree to share their data, you're creating a situation where privacy becomes a privilege.'
There's no details in the story about whether or not employees also get a discount on their health insurance for opting in (Target was not immediately available for clarification), but reducing healthcare costs for the company is one of the initiative's stated goals. Sometimes these things go in phases, though, so for Target employees (or employees anywhere) that want the savings that come with letting employers measure your activity level but don't have the time or inclination to actually exercise, don't worry. There's a hack for that.
"The tracker market is still quite small," Tega Brain, a fellow in Brooklyn's Eyebeam, told the Observer in a phone interview. "So there's this big incentive for the tracking companies to partner with insurance companies and corporations to expand."
Unfit Bits is an art project by Ms. Brain and Surya Mattu, a Data&Society fellow, who we also spoke with. The pair conceived of the project as a way to dramatize what could be an overabundance of faith in tracker data. Ms. Brain said, "Because the data is computationally produced, we have this belief that the devices give us a higher resolution picture of the world."
To illustrate the problems with that assumption, Unfit Bits provides both DIY strategies and "dektop optimized" products for tricking your wearable into believing that you have engaged in more physical activity than you have.
This weekend, the pair announced pre-orders for The Desktop Stepper and the Desktop Stepper Smoker's Edition ($40 and $50, respectively). The first, seen below, is an easy way to register steps while watching TV or playing the latest release of Shroud of the Avatar.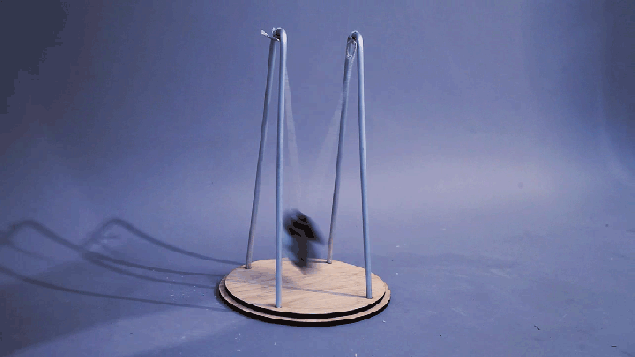 It's a simple pendulum from which you can hang your Moov, Jawbone, Fitbit or other tracker and let it register steps. All you need to do is give it a nudge every now and then. We first saw prototypes for the devices at Internet Yami-Ichi in Queens.
The collaborators also released "Unfit Bits: The Guide" on Monday. The PDF shows in detail strategies for hacking your fitness trackers. It suggests using fairly common household objects, such as bicycle wheels and electric drills.
There's real stakes in this data. Not just lower insurance premiums. Fitbit has even been called in as an expert witness in court, according to Forbes. "We're putting this kind of trust into devices that are very simple. Unfit Bits shows how silly the data is from these kinds of sensors," Mr. Mattu said.
"In offering a financial incentive to those who agree to share their data," Ms. Brain adds, "you're creating a situation where privacy becomes a privilege."
Health sensors were once completely private or only used in a healthcare context—think scales, thermometers and stethoscopes, Ms. Brain explained. Now, health data is getting sent to private clouds controlled by technology companies who control the kinds of information that comes back out. "That's really a profound shift," she said.
The pair went on to explain that as they began their project, they looked forward to experimenting with a number of kinds of devices. They learned that none of them give their owners access to the raw data generated by the device's accelerometers. Instead, the information output is interpreted based on assumptions. For example, accelerometers don't actually measure steps. Data about motion is used to guess at steps, based on guesses such as people's average stride length.
Those interpretations are usually made after sending the data into the tracking companies cloud database, that then gives the user output through its web or mobile dashboard.
Outsource your stalking to the Northern Virginia police.
The Observer has asked Fitbit, Jawbone, Nike, Moov, Pebble and Garmin about its policies and practices regarding sharing raw data with consumers.
Jawbone explained in a statement via a spokesperson accelerometers generate more than 10 MB of data per day, which is more than the company can reasonably transmit via bluetooth to mobiles or store in the cloud. Algorithms make interpretations on board the device and the raw data is thrown out. The statement concluded:
As the speed of data transfer increases and the size and cost of embedded storage comes down, we will see greater granularity of data become available. In addition—there will be new methods created that allow 3rd party applications to run on the wearable devices computing new metrics from the raw data.
Fitbit declined to comment for this story. The other companies were not immediately available.
So Target employees, if this new inititiative annoys you, here's a suggestion for everyone on a team united against employer surveillance: Take the cheap Fitbit Target is offering for free. Use your employee discount to buy an electric drill, if you don't already have one. Run your Fitbit on it whenever you aren't at work and, when your team's cheat wrecks the competition, give the money to a nonprofit that supports the rights of workers to form a union.