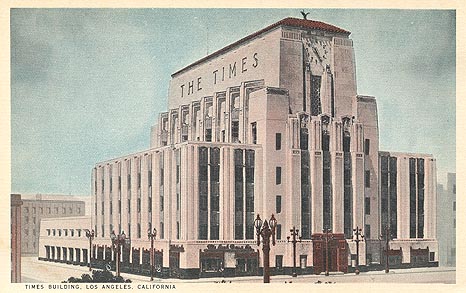 Austin Beutner, the publisher of the Los Angeles Times, was fired today. Timothy E. Ryan, the publisher of the Baltimore Sun, will replace Mr. Beutner, becoming publisher and CEO of the Tribune-owned LA Times and the San Diego Union-Tribune.
News of Mr. Beutner's rumored termination was first reported by Politico's Ken Doctor this morning and was confirmed by Mr. Beutner in a Facebook post this afternoon.
"I am writing to let you know that I am leaving the Los Angeles Times, effective immediately. I am not departing by choice, nor is this some 'mutual agreement' on my part and Tribune Publishing," Mr. Beutner wrote. "Tribune Publishing has decided to fire me. I am sorry you will read this on social media, but I no longer have access to my Times email."
Mr. Beutner, a former investment banker and deputy mayor of Los Angeles, took over as LA Times publisher a little over a year ago, just weeks after the Tribune Media, the company that owns the LA Times, spun off its newspaper division into a separately traded company.
"When I agreed to take this job, many people told me it was an impossible task. Why take on the challenge? For me, the choice was easy. I could not imagine Los Angeles without a vibrant LA Times. I still can't," Mr. Beutner wrote on Facebook today.
Mr. Beutner's termination was a result of "lagging financial performance and a series of expensive executive hires seen by some as a prelude to a potential political run by the city's former deputy mayor," according to the Chicago Tribune.
Mr. Ryan, who had been the publisher of the Baltimore Sun since 2007, said in a statement that he is "committed to ensuring that these brands continue their legacy of world-class journalism and grow their already-significant voices to drive deeper engagement with consumers and marketers across all platforms."
By this afternoon, the Los Angeles Times had already published a bio on its website for its new CEO and publisher.