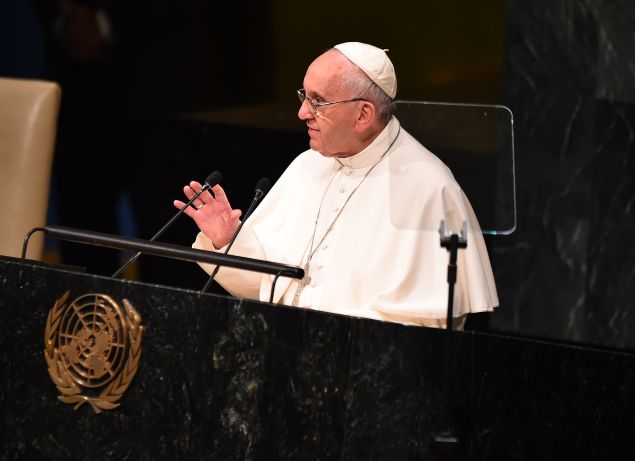 The Pope is in town!
He's doing typical tourist things like speaking at the United Nations headquarters and celebrating mass at Madison Square Garden. But despite how mundane his time here has been so far, people can't stop tweeting about him.
Even Twitter recognizes it's #PopeDay and is doing something special. If you tweet using the hashtag #PopeInNYC, the site automatically adds a special Statue of Liberty emoji to your tweet.
We first noticed while tweeting about the Pope being a tourist, naturally.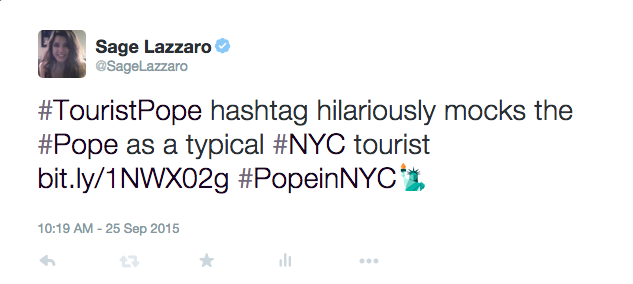 Here are some other examples: