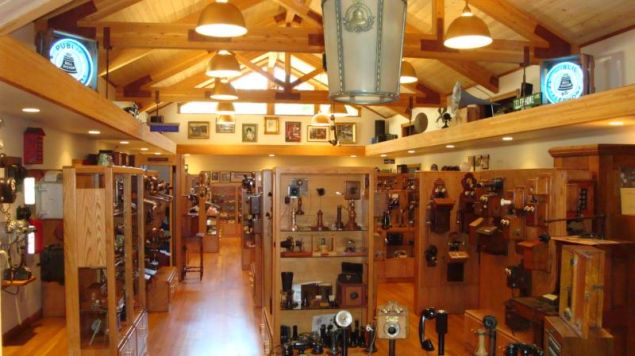 California's wildfires have ravaged hundreds of homes and businesses, and now completely destroyed one of the state's most unique museums.
The JKL Museum of Telephony, also known as the American Museum of Telephony and located near the town of San Andreas, has been completely destroyed this week in the ongoing Butte fire, located east of Jackson County, reports Smithsonian Magazine. According to the 2015 California Fire Map from Cal Fire, the Butte fire is currently spread over 71,000 acres of land and only 37 percent of the blaze has been contained.
Founder and owner John K. La Rue sought out hundreds of rare and historic telephones dating from the 1880s to the present for the nonprofit museum's collections, many of which were operational in keeping with the museum's goal "to have working telephones and demonstrations from all eras."
The museum posted the following note on its Facebook:
The American Museum of Telephony aka JKL Museum of Telephony was destroyed in a fire but we plan to rebuild something. We do not yet know how, where or when but the JKL Museum of Telephony aka American Museum of Telephony is here to stay. We hope to have more news soon.
The museum maintained an archives library containing catalogs, brochures, and telephone company publications, and its collections featured vintage telephone booths and signage. Past exhibitions featured shows on early telephones, telephone batteries systems, telephone prototypes, and more.
The destruction of the small but beloved museum saw an outpouring of support from dedicated fans, who posted messages of support to its website, where staff plan to post news on any plans for rebuilding.