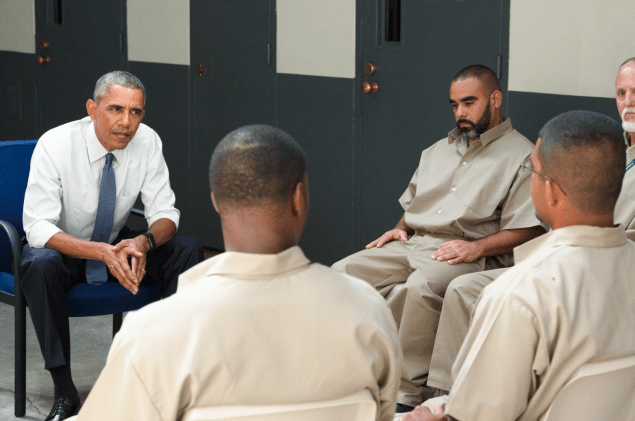 On Sunday, VICE will premiere their exclusive report "Fixing the System" at 9pm EST on HBO. The special will be hosted by CEO Shane Smith and provide viewers with an in-depth look at America's broken criminal justice system.
The much-anticipated report will feature some historic moments, most notably, President Obama's visit to El Reno federal prison in Oklahoma, which will mark the first time a sitting president has toured a prison. Today, VICE dropped a sneak peek of the very moment President Obama met the inmates featured in the report.
In another teaser dropped today by the media company, President Obama talks with the inmates about what it was like having an absentee father.
The full report premieres this Sunday on HBO.