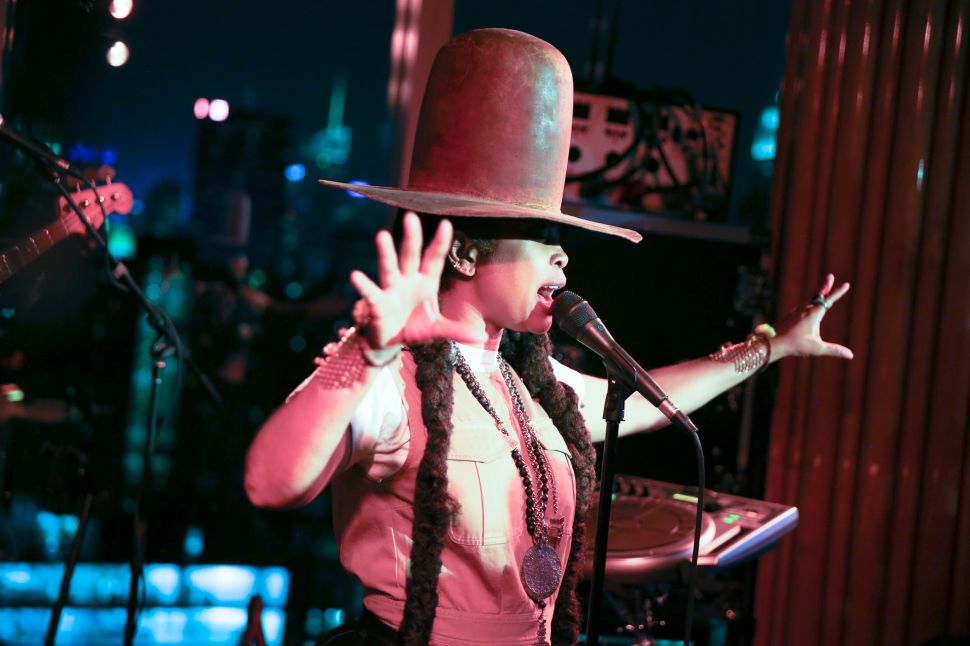 "Hello everyone, and welcome to New York Fashion Week," Erykah Badu said last night, taking the stage around 1 AM at The Top of The Standard as the rain drops began pattering against the glass windows. The cult favorite crooner arrived in true diva form. While her band members awaited her arrival, swilling champagne with the rest of us, the guest of honor arrived nearly two hours later than her scheduled performance time. Luckily, this left the crowd buzzing for more of her greatest hits. 
The masses, including the newly married Nicky Hilton Rothschild with Valentino's Carlos Souza, DJ Mia Moretti, photographer James Goldstein, and more than a few off-duty models were not disappointed, as the legendary singer's performance crept into the wee hours. Prior to last night, Ms. Badu had not been spotted since her brief DJing stint at Fendi's Madison Avenue flagship opening last season, but the eager party-goers who found their way atop the bar and spilled a drink or two along the way in order to sneak a glimpse of her clearly showed that Manhattan is begging for more Badu.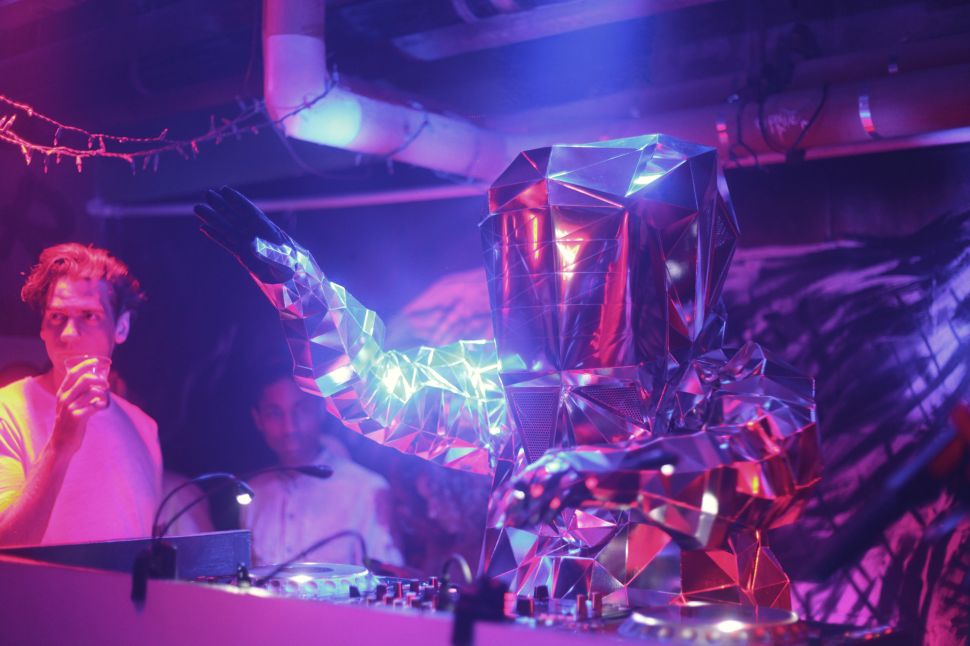 A stone's throw away, Milk Studios continued its foray into the world of music, busting open the doors of its secretive underground party space, known affectionately as the "Jam Room" where DJ Hitchhiker arrived in his signature astronaut suit to much applause and faux smoke. The crowd parted ways for the anticipated performance, while Milk Creative Director Mazdack Rassi and Jenné Lombardo shimmied their way to the front row to take in all of the action. Meanwhile, the rest of us stood atop tables, hanging on to the overhead pipes for support, to catch a good view of the unexpected underground blowout.