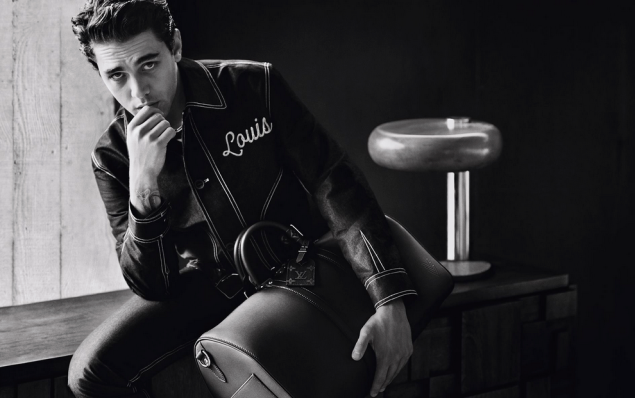 Louis Vuitton has named a new face to model to its latest collection of men's goods.
The dapper gent is Canadian actor and filmmaker Xavier Dolan. One might recall the adorable Mr. Dolan as the so-called "Crown Prince" of the Cannes Film Festival—or at least for the way he sidled up to Sienna Miller on the red carpet of the 2015 event.
Mr. Dolan models Ombré, Louis Vuitton's new collection of men's leather goods, in the suave black-and-white campaign shot by Alasdair McLellan. The luxurious collection swaps the brand's traditional logo-centric print for something more natural and subdued.
The James Dean look-a-like hails from Quebec, Canada, and is known for writing, directing and starring in the films J'ai Tué Ma Mère (I Killed My Mother) and Tom à la Ferme (Tom at the Farm). He also said that modeling for an "important brand" is something he's wanted to do since childhood.
"I've fondly dreamed of becoming the face of an important brand since I was a child, in the same way that others dream of becoming an astronaut," Mr. Dolan said in a statement. "That I am today the face of Louis Vuitton almost seems like a twist of fate."
"You dream back to front, wanting the rewards before putting the work in," the statement continued. "And then you work, get on with life and just sometimes these childhood dreams have a way of catching up with you. This is a true privilege for which I am eternally grateful."
As a side note, the leather holdall Mr. Dolan models in the top photo would make for an incredibly stylish Labor Day Weekend luggage option.