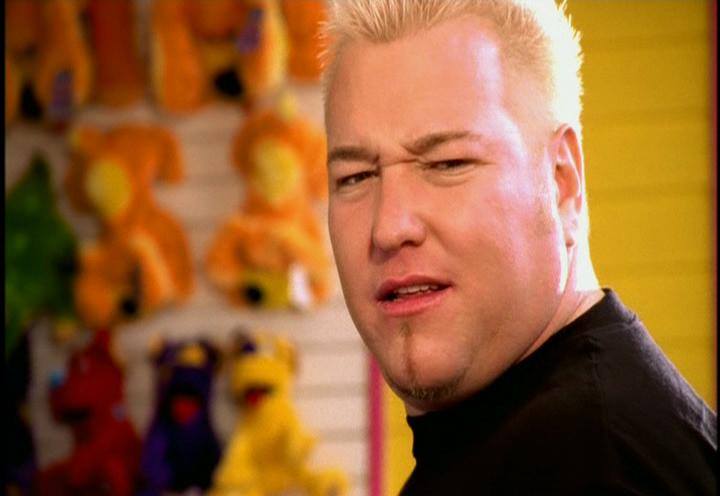 It's a strange thing to have your formative years sold back to you.
Whether at the multiplex, on TV, on stage or at the local record store, there is no shortage of projects commodifying the past—dusting off yesterday's memories and selling them anew. As marketing hooks go, nostalgia is ferociously effective—who doesn't want to relive their carefree youth?—if also deeply cynical.
That's the tricky thing about nostalgia—it clouds your judgment.
Just look at the elated tweets about the rebooting of Full House (a TV series approximately no one was clamoring to have reimagined for the 21st century), or Hollywood's endless retooling of movies and franchises better left on the shelf, or the bizarre media fixation on the promotion of the new Muppets TV series—why on Earth are generally respected media outlets publishing articles about the relationship status of a felt pig and frog?
Music is particularly susceptible to recycling that which worked before—witness pop music's current infatuation with sounds and styles hailing from the '80s—and nowhere is that more evident than in the live setting. This weekend, Williamsburg will play host to the unironically titled 90s Fest, which promises "the artists themselves performing their most bangin' tracks of the '90s decade."
The lineup reads like a Spin magazine who's who from 20 years ago: Blind Melon, Coolio, Lisa Loeb, Naughty By Nature, Smash Mouth, Tonic, Salt-N-Pepa and, as if that roster of performers didn't drive home the point enough, a self-described "'90s party" band called Saved by the 90s (whose logo, of course, resembles that of period sitcom Saved by the Bell).
Although it shouldn't be a surprise, it still comes as a mild shock that, as of this writing, few tickets remain for the Pauly Shore-hosted event, with a single tier of general admission still available, along with VIP passes.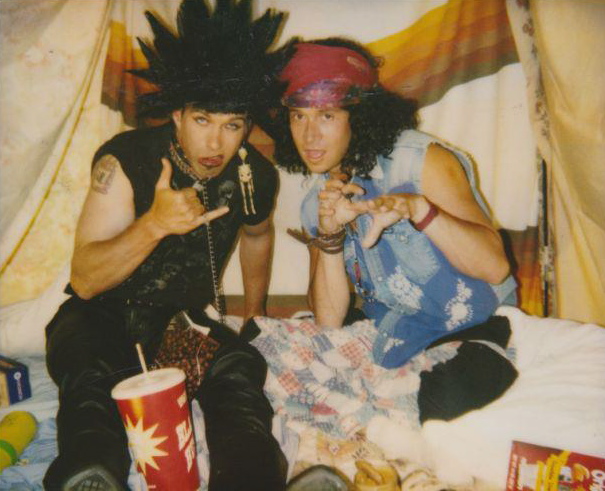 And just try making it through this descriptive paragraph from the event's Facebook page, without cringing for an entire generation: "Come dressed in your freshest '90s gear or as your favorite '90s celebrity! Experience your favorite games, moments and memories—(baby) one more time."
Some of the disbelief at how easily a new generation is being re-sold what it first heard 15-20 years ago is compounded by the fact that baby boomers are afflicted by the exact same illness. Music fans who came of age in the '60s and '70s are forever buying umpteen reissues of a classic album (the Beatles are endlessly repackaging the same catalog, just as the Beach Boys are perennially re-releasing their songs in various configurations), and piling into venues to watch once-great talents valiantly try to rekindle that first, fateful spark, even if their skills are woefully diminished by time.
There's a sense that the '90s marks the last time the music industry can reasonably get away with such backward-glancing nonsense.
To quote The Who, an act always on the verge of "one last time"—meet the new boss, same as the old boss. Yet, there is a sense that the decade of the '90s marks the last time the music industry can reasonably get away with such backward-glancing nonsense. After all, few will be pining for commemorative releases or anniversary tours from Justin Bieber or Taylor Swift, right? (Please, God, come to your senses before this happens, millennials.)
Increasingly, the '90s stand as the last gasp for a business (and business model) that has been dying like—sorry, obligatory '90s reference here—Mr. Orange in Reservoir Dogs: bleeding out slowly and painfully. The spate of reflective releases in the coming weeks and months, pegged to albums from 1995 (such as Alanis Morrissette's Jagged Little Pill or Oasis' (What's the Story) Morning Glory?) that not only hold up 20 years later, but also make most of what's populating the Billboard Hot 100 pale in comparison.
Or does it?
That's the tricky thing about nostalgia—it clouds your judgment.
As someone who was smack in the middle of my teenage years during the mid-to-late '90s, it's tough for me to know precisely why I still respond to records like Pearl Jam's Ten or Nirvana's Nevermind or Jagged Little Pill the way I do. Are they objectively great, or am I just associating fond memories with that particular music?
There's no clear answer, and that is probably the most frustrating thing about watching others who grew up when I did just embrace the warm, fuzzy memories without question. Growing up is about moving forward—learning to drive, dating, moving away to college and the half-dozen other signposts of maturity populating your teenage years—just as it is also about coming to understand yourself and your place in the world. Looking back, then, is arguably counter-productive.
I'm not advocating nuking any memories from your past and charging headlong into the future. But don't become so swept up in what has already happened—coupled with a burning desire to recreate it—that you miss out on what's happening now.