Now in its 12th year, London's Frieze Art Fair–along with fellow powerhouse Art Basel–reigns supreme over the international art fair circuit with the precise yet domineering movements of a stone-faced oligarch. 
But the fair, once known for introducing hot new artists, is now maturing–and forging a relationship with a 152-year-old London "members only" club. 
This posh and storied establishment for London's upper crust, which this year will produce the new bar for Frieze Masters as well as host a series of Frieze talks with star artists and curators at their Mayfair estate, is not the stuffy tea-and-crumpets-style establishment you might imagine.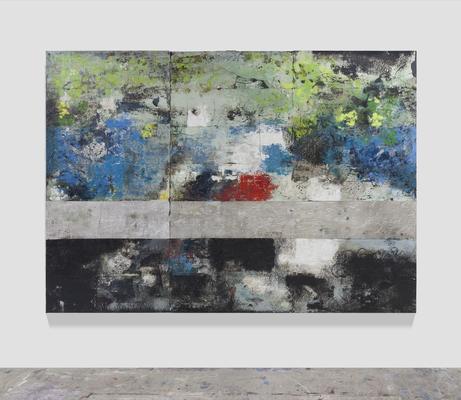 Founded in 1863 as a haven for professionals who work (or wealthy amateurs who dabble) in the Arts, Literature, or Sciences, The Arts Club has counted a wealth of distinguished fine artists amongst its members, including Walter Sickert, John Everett Millais, Auguste Rodin and James Abbott McNeill Whistler. The club building was badly bombed during the World War II but was refurbished in 2011 with the idea of creating a new cultural hub for museum directors, collectors and art dealers in London and internationally.
Since then the club has flourished, attracting not only big-time art collectors but also celebrities, including Gwyneth Paltrow and Ronnie Wood. Even the ubiquitous Jay Z/Beyoncé appearances have been made. And the honchos at Frieze have taken notice.
The club's makeover has been a stunning team effort; one that led the directors to seek out experts in food, wine, music, and other cultural pastimes. Behind the fine art undertaking are the art advisors Amelie von Wedel and Pernilla Holmes of Wedel Art Advisory. The duo began talking to club management as plans for the rebuild started coming together. The first matter of business was for shareholders to accumulate a top-notch collection, one that would eventually grace various corners of the club.
Although there are no specific curatorial guidelines for the permanent collection, there was one obvious thread, which Ms. Holmes discussed with the Observer. "We became interested in playing with contemporary approaches to portraiture as a continuation, in some sense, of clubs' historically having hung portraits of their notable members," said the Vancouver-born advisor. "Being that it's an Arts Club, we also loved the idea of amassing work by hugely influential 'artist's artists' such as John Baldessari, Albert Oehlen, Stephen Prina, Anne Collier and John Stezaker."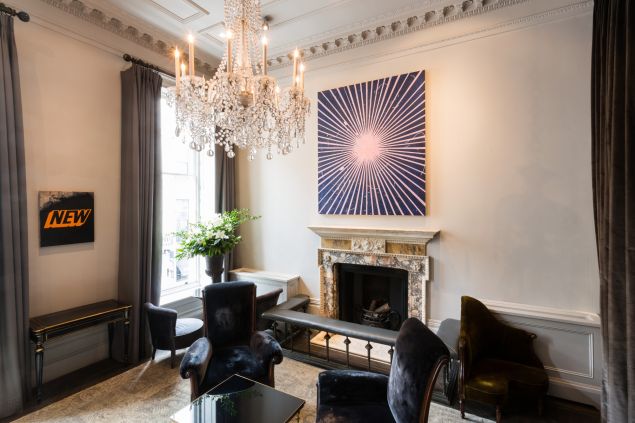 As the restoration came closer to a finish, two Georgian-style drawing rooms upstairs from the club's brasserie–one larger, one smaller and more intimate–seemed like an ideal spot for exhibitions. At this point, Ms. Wedel and Ms. Holmes came up with the idea for a club exhibition program.
"Both we and The Arts Club owners were really keen to support younger artists, and also make a more dynamic art experience at the club," said Ms. Holmes. "As such, we have dedicated two rooms to a changing program of solo and group exhibitions with both younger artists as well as established artists who we feel are especially important now."  
Having moved to New York in order to curate a large collection, Ms. Holmes soon became aware of the bounty of talented emerging artists right under her nose. Once she joined Wedel at the start of The Arts Club project, these connections became key. Legendary Chicago sculptor Theaster Gates was tapped for the first show but after that, hot young New York artists like N. Dash, Andrew Brischler, and Hugo McCloud were unveiled at the space to much acclaim.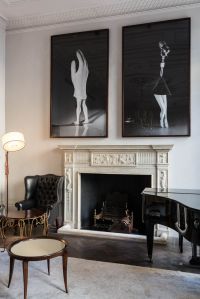 And while the shows at The Arts Club are not selling exhibitions, they have led to many independent sales, said Ms. Holmes.
Plus, it's the kind of unique showing opportunity that American artists can't help but jump on.
"It's a great combination of  low-level commitment and huge exposure," said Andrew Brischler, a 30-year-old painter from Brooklyn. "It's a great opportunity for emerging or mid-career artists because, it's not technically a commercial gallery, but it's also very well-regarded while being in one of the world's biggest contemporary art  hubs in the world."
A taste of the club's refined atmosphere also doesn't hurt when recruiting. "It was a totally unique space," Mr. Brischler emphasized. "It was a fancy restaurant, giant townhouse, and exhibition venue all rolled into one."
Meanwhile, the club has unveiled a new boutique hotel (situated above the private club) that will feature art from the collection in all of the rooms, and–just to keep things interesting–they're about to mount a show of paintings by 81-year-old Color Field standout, Sam Gilliam.
Don't ask how the ladies scored an exhibit by the American legend, who is represented by the notoriously tight-fisted LA dealer David Kordansky, but they did, and it will run concurrently with Kordansky's own Gilliam booth at this year's Frieze fair. It's just the latest example in the string of harmonious Arts Club events that the Wedel advisors make look easy.