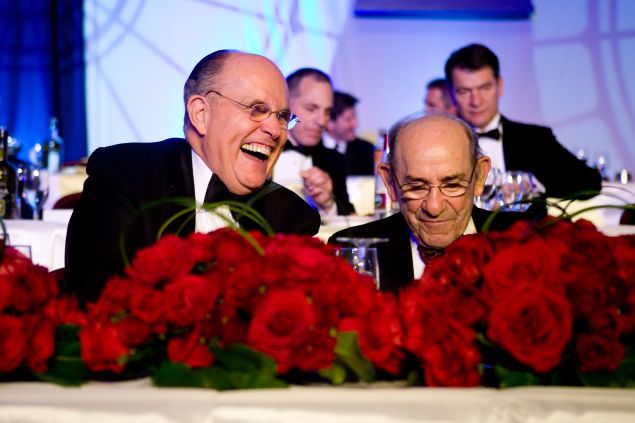 Yogi Berra was my hero before I knew what really made a hero. I was a catcher as a young man. I copied everything Yogi did. I asked my father to buy me a Yogi Berra mask. I learned how to catch (but not like Yogi). For a long time Yogi held the record for the most consecutive games without an error. Which meant the pitcher could throw any pitch, no matter how many players were on base, without having to worry whether his catcher would catch it. A great catcher is often judged by whether he can throw you out at second or third but he has to catch the ball first, for the rest to all work. Yogi caught everything. That gave his pitcher confidence to throw everything he had.
Yogi was one of the greatest defensive catchers in baseball history. He was the field general of Yankee teams that won ten World Series from 1946 through 1962. Don Larsen credits a lot of his only perfect game in World Series History to Yogi's catching and calling the pitches. To this day, Don says that he never called off any of Yogi's signs.
Yogi was also a great hitter. You couldn't pitch around him. He made contact almost every time even if the ball bounced coming to the plate. He almost never struck out and at the peak of his career he batted cleanup while Mickey Mantle batted third. It was Berra who pressured pitchers to throw strikes to Mantle. The great Dodger pitcher and Hall of Famer Don Newcombe said it was not Mantle but Berra he feared most in the Yankee lineup. He was without doubt the best clutch hitter in the Yankee lineup of Hall of Famers and All Stars. He also won three Most Valuable Player awards and is himself a member of the Hall of Fame.
In addition to his playing ability, Yogi was a fine manager. He took two teams—the Yankees and the Mets—to the seventh game of a World Series. And his managing got more out of those teams than anyone else could. The Yankee teams that followed Berra didn't get back to the Series for twelve years; the Met teams for thirteen years. As player, manager and coach, Yogi was probably the best liked person in the game.
But through all those years of Yogi as a baseball hero, this very decent modest man never discussed his war record.
The first time I met Yogi was in 1956. My friends and l were waiting for the Yankee players to leave the stadium and walk to their cars so we could get their autographs. When Mickey Mantle exited he rushed past us and of course we were all disappointed. Immediately, Yogi, Phil Rizzuto and Bill Skowron came to the rescue. They signed our balls, cards, hats and who knows what else. From then on Yogi was our favorite.
But through all those years of Yogi as a baseball hero, this very decent modest man never discussed his war record. Even after finding out he served I never knew the whole story of Yogi's heroism until he was being interviewed at his own golf outing by Michael Kay. The day was June 6 and Michael asked him about his service. Yogi was in the Navy on a gunboat sent in the dark of night to protect our soldiers who would be on the shores at dawn with light fire over their heads. All night, all day Yogi remained at his post firing to protect our invading soldiers. Yogi came close to being killed himself. When asked his worse memory, he said seeing so many bodies floating in the water; when asked if he was afraid, he said simply and credibly, I was too young.
Oh and by the way in case you think these Yogi quotes are exaggerated or embellished, let me give you another one delivered by Yogi at the wedding reception for Judith and me.
At some point during the reception, my uncle Rudy, a World War II veteran himself and a police officer decorated for bringing a man down from the Brooklyn Bridge, started a lively conversation. As it was progressing my uncle asked Yogi if he had any brothers. Yogi's response was rapid, clear and very funny. Yogi said: "I had four brothers, including me."
You cannot remember Yogi without remembering his beautiful wife Carmen. She was his constant companion. She was his rock. He used to say he stayed out of a lot of trouble because Carmen made him come home as soon as the game was over. My wife Judith and I loved them both and were with them often. Our most memorable occasion was watching David Cone's perfect game, pitched on Yogi Berra Day at Yankee Stadium in front of both Yogi and Don Larsen. It also celebrated the reconciliation of Yogi with George Steinbrenner, which made the whole Yankee family very happy. From then on, Yogi and Carmen went back to the stadium often and Yogi became an unofficial coach, advisor and constant presence at spring training.
If you want to honor his great legacy as a war hero, a ball player, a manager and a coach, make a contribution to the Yogi Berra Museum and Learning Center. And make some time to go see it. It not only tells the story of a great player and a great man but it brings back the purity of America's Pastime.
Rudy Giuliani was the mayor of New York City from 1994-2001.