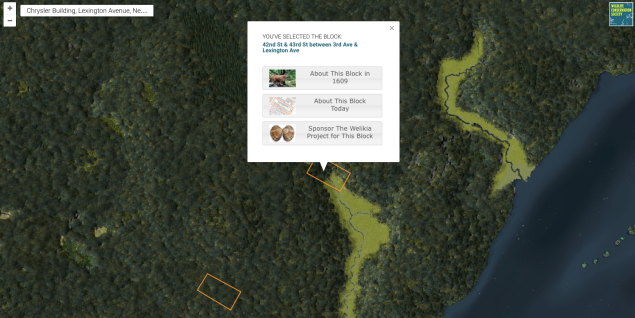 Did you know that rocky headwater streams flowed through Lexington Avenue in 1609? That's right, where the Chrysler building now stands, cold water fishes and large rooted plants once lived. Clearly, piles of trash along every curb make it's easy to forget that New York was once an open and fertile landscape. In attempt to explore this history, the Mannahatta Project began collecting research in 1999 looking at the city's original landscape. The goal was to help us discover new things about a city we think we know so well.
Now, looking to take it a step further, Mannahatta has rebranded as the Welikia Project–or "my good home" in Lanape, New York's original Native American language–branched out to include the Bronx, Queens, Brooklyn and Staten Island. With the project's latest update, Curbed says the city "has never been easier to visualize circa 1609."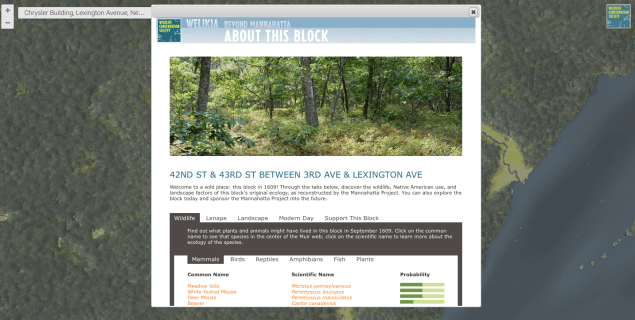 On the website, visitors can explore New York's then and now ecological transformation by simply entering an address. The satellite imaging also lets you click on any neighborhood, and adjust the year of interest. Once you've selected the city block, click through its unique landscape features—topography, hydrology and the like—and the types of plants and animals might have lived there in 1609.