The thought of kids swinging kettle bells, climbing ropes and pumping out push-ups in a CrossFit gym can be confusing—shouldn't 10-year-olds be frolicking on a jungle gym or playing tee-ball instead of working out like a full-grown adult?
Perhaps not. As CrossFit grows in popularity amongst adults, so, too, is it growing amongst the grade school set. Experts say the functional training workout has a number of benefits for kiddos, from improving proprioception—or the knowledge of how one's own body works—to helping them get exercise without the pressure of competitive team sports.
Looking to sign your little one up for CrossFit classes? Here are great options all across NYC.
EVF Performance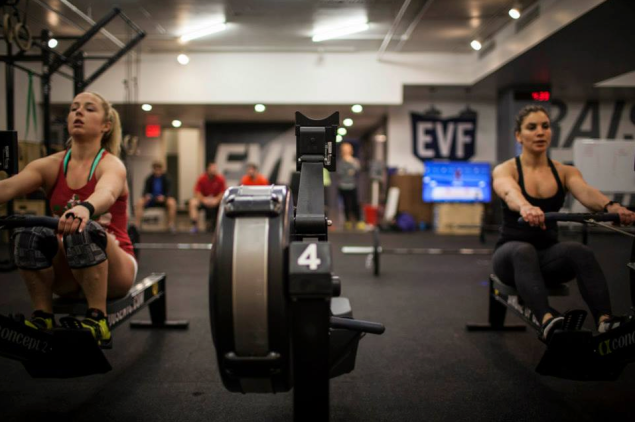 Manhattanites as young as 3 can learn the basics of CrossFit at EVF Performance, with locations in Columbus Circle and on the Upper East Side.
"We scale load and intensity for each participant without changing the fundamental program," the website says. "The needs of a fourth grader and a high school football star differ by degree, not by kind. Basic movements such as squats, lunges and pushups are taught to all participants and then combined to create a variety of unique drills. Your Kid won't be sitting on the sidelines!"
Ages: There are classes for the age ranges 3-5, 8-12, and 13 and above
Address: 555 West 59th Street,1623 York Avenue
Website: http://evfperformance.com/programs/kids/
Gantry Kids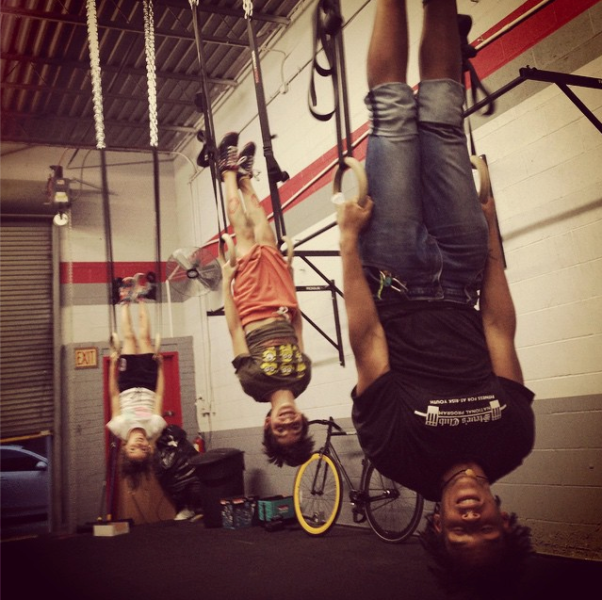 Tucked away in a corner of Long Island City, Gantry Kids offers functional training classes for kids as young as 3, to help them build, as their motto says, "a lifetime of fitness."
"We learn to pull, push, hang, tumble just like old school playground shenanigans in a structured purposeful environment," the website says. "Our classes train kids to be generally physically prepared, encompassing the ten general physical skills of strength, balance, coordination, flexibility, stamina, speed, agility, power, cardiovascular endurance and accuracy. In doing so, our athletes are prepared for the demands of life, whether that is out on the playing field, scooting or skateboarding around town, or helping mom and dad carry the groceries home."
Ages: 3 and above
Address: 10-20 47th Rd, Long Island City, NY 11101
Website: http://www.gantrykids.com/
CrossFit 718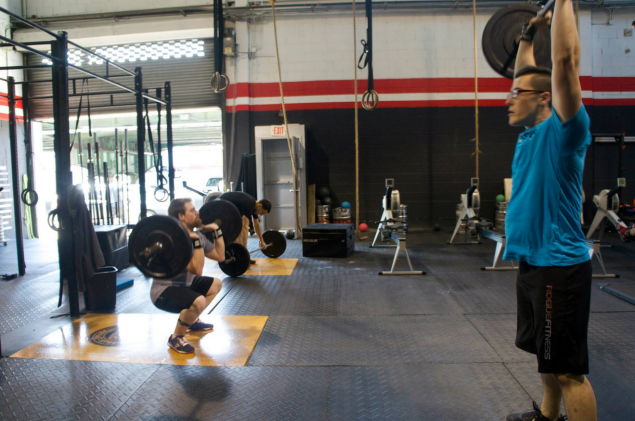 This spacious CrossFit gym—now located under the Gowanus Expressway, where its athletes can make as much noise as they want—offers classes to kids as young as 5.
"CrossFit Kids workouts consist of constantly varied, functional movements that deliver a fitness that is broad, inclusive and general and scaleable for any participant at any level," the website says. "This means that, for the most part, no two workouts are the same, so kids and teens never get bored and the novelty of each workout keeps them excited about participating."
Ages: There are classes for the age ranges 5-11 and 12-17
Address: 148 26th St (at 3rd Ave), Brooklyn, NY 11232
Website: http://crossfit718.com/crossfit-kids/
Reebok CrossFit Fifth Ave
Besides sponsoring the CrossFit Games and making some of the most popular CrossFit-specific gear, Reebok also has its own CrossFit box. Kids' classes are offered Saturday mornings at 9 a.m.
"Our CrossFit Kids program teaches proper form and mechanics in functional and athletic movements in classes that are different every day," the website says. "We teach children to love fitness by placing our emphasis on FUN. Each child is instructed at his to her level, allowing each child to experience challenge and reward every class."
Ages: 4-12
Address: 420 5th Ave, New York, NY 10018
Website: http://reebokcrossfit5thave.com/crossfit-kids/
CrossFit 212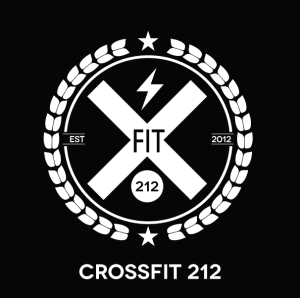 At this Tribeca CrossFit gym, kids will "learn the basics of the Squat, Front Squat, Press, Push Press, Deadlift, Sumo-Deadlift, Thruster, Pull-up, Box Jump, and many more!" according to the website. "Each of these movements will only use the child's bodyweight as resistance, never any barbells or weight. When a pull-up bar is used, safety mats will be used along with spotting from both coaches."
Ages: There are classes for the age ranges 3-5, 6-10 and 11-16
Address: 84 Franklin Street, New York, NY 10013
Website: http://212crossfit.com/tribeca-crossfit-kids/