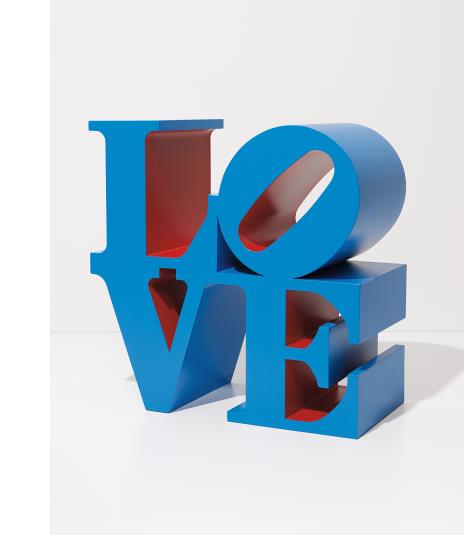 It's false to call yesterday's Phillips auction a "bloodbath," thanks to art historical stalwarts like Ed Ruscha, Terry Winters and even Julian Schnabel that performed well with hefty sales, but it looks as if speculators have become a bit more discerning when it comes to pouring money into young art.
"What you're seeing is a natural correction for some young artists with artificially inflated prices," art adviser Said H. Hosseini, founder of SHH Fine Arts Ltd. in Berlin, told the Observer. "This auction sheds a sobering light on the high expectations of collectors on young, up and coming abstract artists."
To be fair, many believed that the sale—which was 30% bought in—didn't contain particularly strong examples from these artists. That said, an artist like Hugh Scott-Douglas—who last fall would have found a brawl over one of his cyanotype works—failed to sell yesterday. So did a painting by Dan Rees, the 34-year-old Welsh painter who wowed people last fall by hitting a staggering $233,000 price for one of his Artex paintings. Fortunately, he managed to hit the bottom estimate with another pairing later in the sale.
But these artists were not alone by any means. Artie Vierkant (b. 1986), Christian Rosa (b. 1982) and Parker Ito (b. 1986), three more highly sought after young artists, also failed to sell, and even "untouchables" like Joe Bradley and Korakrit Arunanondchai came back to earth a bit with mediocre sales prices.
The stars of the show were the historical figures like Mr. Ruscha, Mr. Schnabel, and Robert Indiana, but while speculators was taking a beating, they still managed to connect on a few uppercuts. Super-hot LA artist Math Bass continued her tear, going for over triple her high estimate for a pretty cigarette-centered abstract painting. Video artist John Gerrard went into six figures with a pristine 3-D animation video, and painter Stanley Castlemann continued to kill it with his Gerhardt Richter-ish abstractions.
Apparently Phillip's new eBay partnership couldn't save this sale, and video of their beleaguered auctioneer quietly looking around at the room served as the takeaway image from a night that was more about the limitations of the new partnership than a celebration of it.