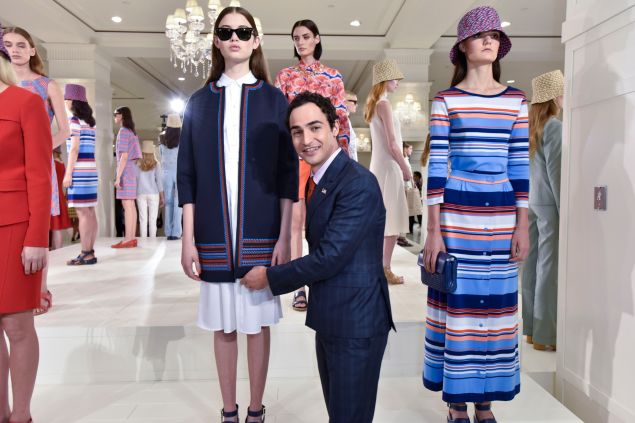 Upon arrival, the Brooks Brothers store on Madison Ave appeared unchanged. The refined business attire associated with their retail locations remained intact, leaving those of us in search of Zac Posen's debut spring collection, peering through the wood paneled windows while re-checking the address on the invite, looking for any signs of Mr. Posen's healthy sense of aesthetic flair.
During the elevator ride, it was hard to miss the symbolic departure from the familiar retail floor, into an all white room that felt as if one had been transported into Mr. Posen's private atelier. Positioned at the center of a grand room, the collection was the unmistakable focal point in the luxuriously sparse space, peppered with chandeliers and settees.
Each riser held varying interpretations of the American glamour the designer promised, following the announcement of his creative director role last summer, a concept that Mr. Posen is redefining for the brand without chasing trends: "This is not about trying to create the season, its about creating the classics and owning it," he told the Observer.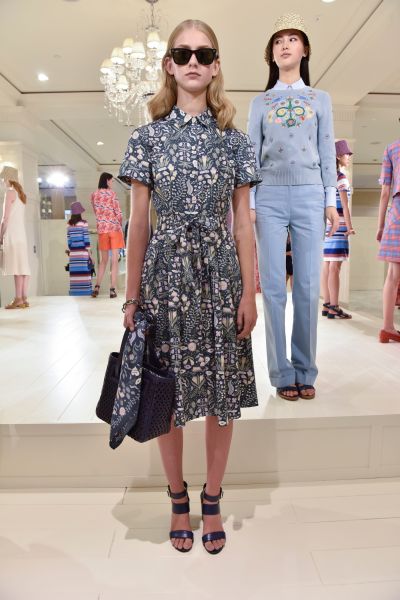 Models looked serene in cotton separates so light, they appeared to aspirate, serving as the connective thread from Posen's varying palette of cool greys and khakis to the pumped-up printed separates. The youthful elegance of the pieces went beyond the trends of the season. "It's about that universal timelessness," is how Mr. Posen described it.
A refreshing departure from the designer's usual spate of impeccably draped gowns and sumptuous frocks, this was Mr. Posen's time to prove that he can do everyday wear. And he absolutely nailed it. Not only does this collection elevate Brooks Brothers' spot on the fashion spectrum, but it's also approachable for the everywoman; allowing her to dress in polished but stylish workwear, while also offering her styles to wear on the weekend.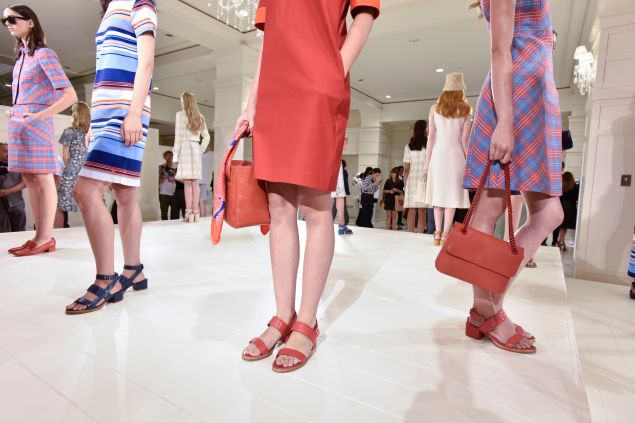 Not to be overshadowed by ready-to-wear, the accessories offerings, did not disappoint. Mr. Posen's choice to collaborate with Parisian accessories designer Yaz Bukey yielded charming results in the form of woven textured shoes and bags, a nod to Brooks Brothers iconic heritage knits.
Unafraid of exploring the diaspora of sportswear, Posen's re-imagination of the Brooks Brothers woman offered a range of preppy possibilities broad enough to outfit an entire Fitzgerald novel. Drawing inspiration from the street style of today as well as from the '70s, Posen championed the significance of elevation in the Brooks Brothers brand DNA. "This is an aspirational brand, this is the American dream," he said, while remaining realistic about the end goal. "Brooks Brothers is about building great pieces, but its also about building and growing the brand."