As indicated by the booty craze that swept social media last year, beauty ideals are shifting. The thigh gap obsession is dead, and in its place is a new, welcome emphasis on strong, healthy physiques. Even in the fashion industry, where ultra-thin looks long ruled the runways, the cultural shift is trickling down. Today's top models seem to spend as much time working out as they do strutting down catwalks and striking poses for the camera.
For elite models the likes of Gigi Hadid, Christy Turlington, Candice Swanepoel and more, no standard neighborhood gym will do. Boutique gyms offer their workouts of choice, be it spinning, yoga, barre or an intense round of boxing.
This sleek Soho spot delivers a full-body toning workout that's somehow exhausting and relaxing all at once. The classes feature series of delicate movements that might seem simple and slow-paced at first, but that surprise with how badly they burn by the end of a set—not to mention the next day.
As its name suggests, modelFIT is a favorite of many in the fashion biz. As their Instagram accounts indicate, Karlie Kloss and Martha Hunt are both fans.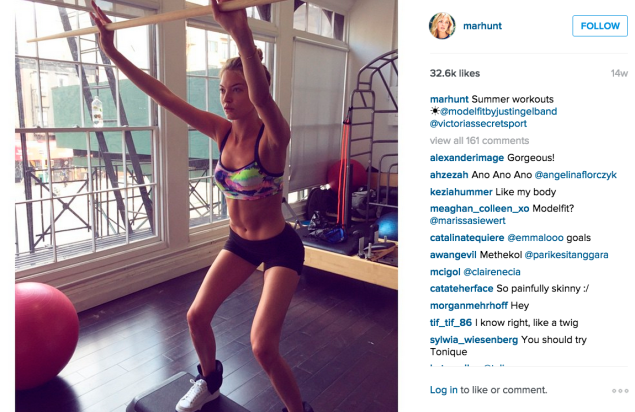 One need not be an expert at plies to take a class at Soho's Ballet Beautiful, the workout devised by former professional ballerina Mary Helen Bowers. A combination of mat and standing work, the classes feature sets of small movements that target one's legs, butt, hips and thighs—the same muscles on which professional ballerinas tend to focus.
The workout is a reported favorite of the Victoria's Secret angels, including Candice Swanepoel, who shot workout videos with Ms. Bowers.
Put on some hand wraps and prepare to throw punches for a workout at this West Village gym. Gotham gym offers classes in boxing and muay thai, as well as barre fitness.
Gigi Hadid is a big fan of the boxing hotspot, referring to its owner, Rob Piela, as "the guy who makes up for my love of burgers and pasta."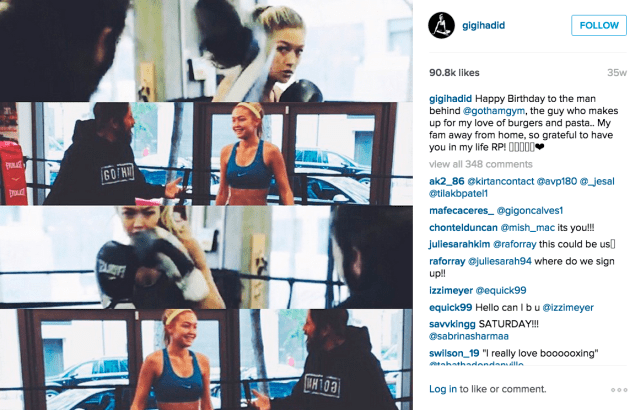 This boutique spinning institution, with locations everywhere from Brooklyn to the Upper East Side, is a favorite of dozens of stars. The class is all about cycling as a community—and in some cases, that community might just be Jac Jagaciak, Lais Ribeiro, Martha Hunt, Elsa Hosk, Romee Strijd and Jasmine Tookes.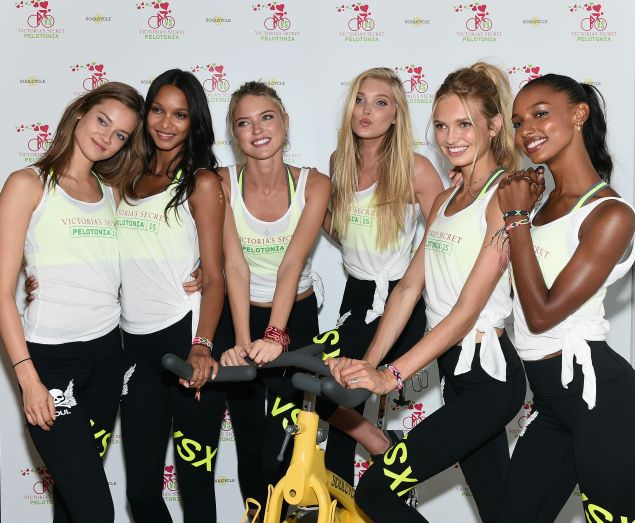 Do not expect to find workout machines at this Flatiron District gym. Aerospace NYC, founded by former middleweight boxing champion Michael Olajide, Jr. and former ballerina Leila Fazel, emulates the way professional athletes train; its high-end workout experiences consist of machine-free exercises like boxing, jump-rope, push-ups and squats. Plus, it offers spa services like massage, reflexology and guided meditation.
Mr. Olajide, Jr. is a favorite trainer among models such as Constance Jablonski, Romee Strijd and Lada Kravchenko.
Fitness fanatics who happen to be in the U.K. can try out Barrecore, the boutique dance-based workout that combines choreographed moves with toning exercises. Launched in Chelsea in November 2011, the fast-growing workout craze now boasts seven locations across London, with more to come.
One Barrecore regular is British Victoria's Secret angel Jourdan Dunn. Heading in for a workout, one just might find Ms. Dunn lifting a medicine ball or pulling off an impressive squat.
This boutique yoga spot has two gorgeous studios—one for hot yoga and one for normal temperature yoga, and each accommodating a maximum of six yogis. Worry not about lugging your mat around town; Yoga 216 provides Jade yoga mats made from natural tree rubber, as well as blocks, straps, and towels—all already laid out for you when you arrive.
Lindsay Ellingson enjoys training at Yoga 216—particularly with the studio's founder, owner and lead instructor, Nicole Katz.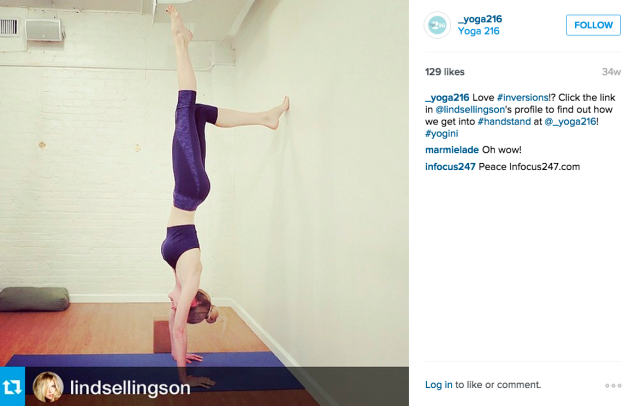 Fitness fanatics will surely recognize Tracy Anderson's name. A fitness guru with thousands upon thousands of devoted followers, Ms. Anderson has developed a workout that focuses on women's "accessory" muscles, as opposed to the major muscle groups. "Unlike other exercise programs that target the major muscle groups, the Tracy Anderson Method focuses instead on the accessory muscles," Ms. Anderson's site says. "With the former, women tend to build bulk, and then they invariably plateau finding that they cannot continue to change their bodies." The Tracy Anderson Method has studios in NYC, the Hamptons, California and the U.K.
Pop into the Water Mill location, and one might just encounter Hilary Rhoda.
Delivering the self-proclaimed "best workout in the world" since 1998, Barry's Bootcamp delivers intense hour-long workouts that combine cardiovascular treadmill work with strength-buildling exercises using free weights, medicine balls and other equipment. "Our innovative technique works to 'shock' the body in the most efficient and effective way to improve your cardiovascular system, lose weight and build muscle," the site claims.
Christy Turlington sweated it out at Barry's Boot Camp during her training for the London Marathon. It is hard to tell whether this cheerful-looking photo was taken before or after the killer workout.
10. The Great Outdoors
Okay, okay, not a gym—we know. But when they're not doing downward dog in a sleek yoga studio or pedalling ferociously at SoulCycle, sometimes today's top models appreciate a low-key workout in the clean, fresh air—or, at least, on the streets of New York.