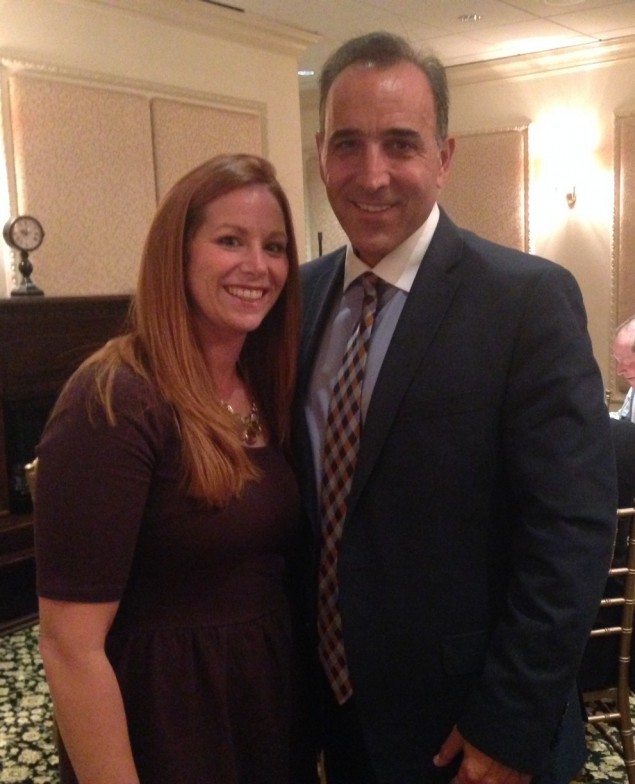 With the November 3 election expected to draw low voter turnout, some local races seem to be the best hope for driving people to cast their ballots. Here is a list of ten races that have the potential to influence the election.
Paramus. This year Paramus councilman Pat Verile is running for reelection and Holly Tedesco-Santos, a rookie candidate looking to make her way into local government, is running for the first time. Tedesco-Santos is the daughter of Bergen County Executive James Tedesco who has shown an ability to win races. Some say that her inclusion on the ballot may help spell a big win for Democrats on the freeholder board. Paramus is one of the largest towns in the most populous county in the state so the local race may be a big boost to the numbers in Bergen and help solidify the reelection of incumbent LD38 Assemblymen Tim Eustace and Joe Lagana, fellow Democrats. Republicans are also popular in the town, however, making it one to watch.
Monroe. In Monroe, Mayor Richard Pucci is retiring after 28 years. Now, the town—which is undergoing a development boom—has three new candidates vying for Pucci's position. The mayor's vacancy is sure to drive voters to cast their ballots whether they want the Democrats to remain in the leadership or are looking for either the Republican or Independent candidate to take the reigns.
Old Bridge. In Old Bridge, the Mayor's race has gotten messy. The Democratic candidate for Mayor Bill Cerra has had a number of his signs vandalized, something which Incumbent Republican Owen Henry has acknowledged. With such obvious tension, the race will prove to be a heated one.
Sayreville. The Democrats in Sayreville have recently taken issue with Mayor Kennedy O'Brien's new 'pension padding' job, passing a resolution this month against it. The charge on the matter was lead by current Council President Dave McGill who is facing O'Brien for the Mayor's position. If Sayreville residents side with the council and decide they want O'Brien out, numbers could be boosted with the Democrats coming out on top.
Fair Lawn. Fair Lawn is one of the largest towns in the most populated county: Bergen. Like Paramus, the council race has the potential to impact LD38. Unlike Paramus, however, the Republican ticket in Fair Lawn is popular due to the leadership of current Mayor John Cosgrove. Cosgrove's ticket is called "The Cosgrove Team" and has the potential to point Republicans to victory if people vote on name recognition or down the column.
Elizabeth. The Board of Education races in Elizabeth are always hotly contested with big money being spent. This year, the school board and their main operative Rafael Fajardo is trying to keep their strength in the face of a challenge by allies of state Senator Ray Lesniak (D-20). Team Fajardo wants to keep control but Lesniak's allies are challenging that.
Marlboro. Democratic Mayor Jon Hornick is seeking his third term and facing off against Republican challenger Ira Goldberg. While Hornik is favored to win, Goldberg and his "Positively Marlboro" ticket are pushing hard to take the victory from Hornik. The town tends to lean Democrat but, with over 57% of the population registered to vote as unaffiliated, it is possible Republicans could win if voter turnout it good.
Camden. Independent candidates in Camden's Ward 1 and Ward 2 are anti-charter school, something that might drive some turnout due to a public-private school backed by George Norcross that opened earlier this year. They are fighting the expansion of similar projects.
Hamilton. As the largest town in LD14, Hamilton has the potential to drive voters to cast ballots. Right now, the Republicans are favored to win but the split ticket (their congressman is Republican Christopher Smith, while their senator and assembly people are Democrats) it is obvious that Democrats also have the potential to pull in votes.
Bayonne. The school board elections in Bayonne have drawn significant attention with five seats up for grabs. What makes this race especially compelling is that it is the first for the school board in more than 35 years and 20 candidates are running. Last year it was voted that the board would switch from an appointed board to an elected body. Bayonne Mayor Jimmy Davis has been issuing endorsements for candidates.