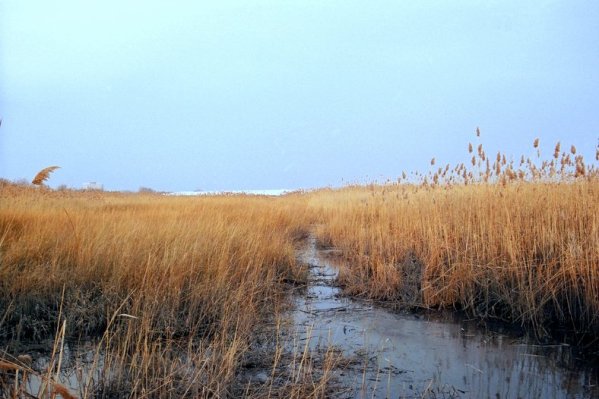 The question of new casinos in the Meadowlands and Jersey City has dominated the Assembly races in South Jersey's first and second districts this year. Although Assemblymen Chris Brown (R-2) and Vince Mazzeo (D-2) have both made impassioned opposition to North Jersey casinos mainstays, many see the plans for a new Meadowlands Hard Rock Casino and for a staggering 95-story luxury casino in Jersey City as hard sells — even on their home turf.
As Brown and Mazzeo have sniped at each other over each other's records on the construction plans, other South Jersey Democrats seem to be gritting their teeth in resignation.
Senate President Steve Sweeney (D-3) and Atlantic City's Senator Jim Whelan (D-2) said they would only support an amendment to the state constitution allowing new casinos if strict guidelines were included to bring a piece of the revenue back to Atlantic City, just as the city has shared profits with the rest of the state since legalizing gambling in 1976.
Monmouth University political scientist and pollster Patrick Murray said that the amendment is unlikely to succeed, but not because of opposition from South Jersey.
"Too many people up in North Jersey want a casino in their backyard, and that's just economically unfeasible," said Murray. "And I don't see anybody willing to say 'Alright, I won't have one in mine but I'll vote for one in your backyard.'"
Though the referendum will not be on the ballot this year, 2016 will likely see voters weigh in. Here are the ten reasons why new casinos may face an uphill battle when they do.
1. Infighting among towns in North Jersey
Consensus is unlikely among legislators or voters as to which towns will get approval for new construction and how the profits will be divvied out. A Farleigh Dickinson University poll found that only 37% of residents support it.
2. Division among Democrats
The North-South divide has already created a rift between proponents like Senator Ray Lesniak (D-20) and anti-casino Democrats like Senator Jeff Van Drew (D-1).
3. No way to sell the plan to Atlantic City and Atlantic County
Both parties have stressed the importance of letting Atlantic City diversify its economy before allowing in-state competition. The plan is widely seen as the nail in the coffin for an area hit hard by job losses and foreclosures.
4. Overall declines in gaming
Other recent attempts to expand the state's share of gaming revenues have seen lackluster results. The partially privatized state lottery is sagging, legalized sports betting is still in limbo, and returns from legalized online gambling have underperformed tenfold.
5. The path to a constitutional amendment
A constitutional amendment would require a twenty-day waiting period before a public hearing, followed by three-fifths majorities in both the Assembly and Senate.
6. The growth of fantasy sports
Gaming has seen its most dramatic gains in recent years from algorithm-driven fantasy sports startups like DraftKings as brick-and-mortar casinos continue to recover from the recession.
7. Competing casinos in New York and Pennsylvania
The referendum would face opposition from out-of-state casinos as well as the established players in Atlantic City, and convince the public that North Jersey casinos can compete with them on the open market.
8. Hard Rock's hard times
Hard Rock's record is far from spotless, with the Las Vegas location reporting a $103 million loss last spring.
9. High tax rates and the need to build infrastructure
There are serious doubts as to whether an already cramped Jersey City can accommodate the crowds a new casino would bring, and tax rates could take a serious chunk out of South Jersey's share.
10. Low-paying, insecure jobs
Though new casinos stand a chance of bringing considerable revenue into the state, developers and legislators will have a hard time convincing voters these investments will provide well-paying jobs.