FRIDAY, OCTOBER 30
Opening: "Frank Stella: A Retrospective" at the Whitney Museum
The boss is back with the most comprehensive presentation of his career to date. The Whitney's super-sized fifth floor holds Stellas from the mid-1950s to the present—approximately 120 works, including paintings, reliefs, maquettes, sculptures and drawings. It's so big, it took two museums to co-organize this monster: The Modern Art Museum of Fort Worth and the Whitney. What else has to be said? This is the guy that stormed the art world with pinstripes at age 23 and then completely changed gears by employing fluorescent paint and complex geometries. Respect.
Whitney Museum of American Art, 99 Gansevoort Street, New York, 10:30 a.m. to 10:00 p.m.
Opening: "Rachel Rose: Everything and More" at The Whitney Museum
Listen up, people. If there's one person who knows anything at all about "up-and-coming" artists, it's Christopher Y. Lew, Associate Curator at the Whitney. Much like a certain young and handsome (yet humble) Observer writer, Lew spotted the work of Ms. Rose early on and was simply blown apart by it. Her work is nothing less than a gut-wrenching synthesis of daily sensory extremes: the unremitting barrage of disconnected video edits and the inconsolable beauty of organic loss. With this kind of hype, you have to see the show right?
Whitney Museum of American Art, 99 Gansevoort Street, New York, 10:30 AM to 10:00 PM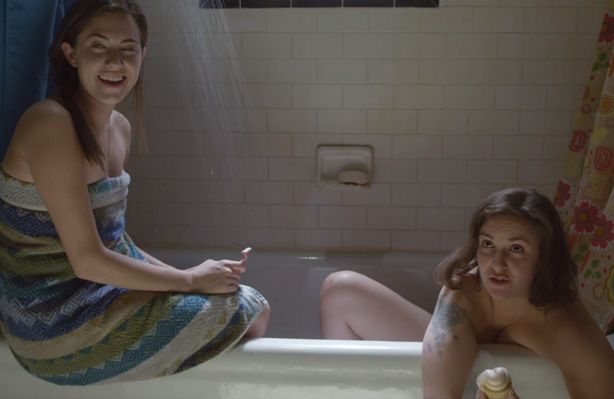 Opening: Carroll Dunham at Gladstone Gallery
Lena's real dad (not her TV dad and former Bosom Buddies star Peter Scolari) is a painter! Did you know that? He shows at a really good gallery too. "Pops" Dunham continues to explore themes around pastoral bathers (women) but is now adding… wait for it… animals! Feathered and fuzzy friends should work nicely with the artist's signature cartoon vaginas, don't you agree? Despite how ludicrous that sentence sounded, Mr. Dunham is actually a talented painter and drawer, and these new works should be no exception.
Gladstone Gallery, 515 W. 24th Street, New York, 6:00 – 8:00 p.m.
Book Launch: Terminal by Nora Schultz and Keren Cytter at Billymark's West
A new artist book from two tremendous artists and Pabst Blue Ribbon in a can? Sign us up! Ms. Schultz's latest performance at Tate Modern in 2014 and her recent exhibition at Reena Spaulings Fine Art in New York inspired this tome, which finds Ms. Schultz using Google's image search to create an unexpected, ever-expanding digital narrative (she invited nine artists to contribute as well). The book integrates Schultz's own texts and drawings with Ms. Cytter's design and it also has contributions by Ei Arakawa, Matthew Dipple, and more. If that still doesn't interest you, you can always throw some Teddy Pendergrass on the Jukebox and play "Big Buck Hunter" all night.
Billymark's West, 332 Ninth Avenue, New York, 8:00 – 11:00 p.m.
SATURDAY OCTOBER 31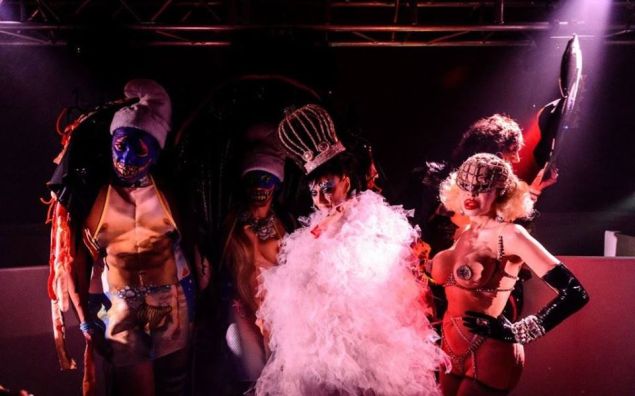 Event: 4th Annual MoMA/PS1 Halloween Ball presented with Susanne Bartsch at PS1
You—yes YOU!—are invited to dress in any and "every manner of fantastical finery or dastardly devilry" you can muster (according to the gang in Queens) for this annual Halloween Bash. This year the event will be hosted by film director extraordinaire Darren Aronofsky, international art guy Korakrit Arunanondchai, MoMA/PS1 curator Klaus Biesenbach, the fabulous Kembra Pfahler of The Voluptuous Horror of Karen Black, rock god Casey Spooner, pop god Michael Stipe and many, many, more people with names and occupations. Seriously, this is the best Halloween party in the city. If only there were DJ sets… Wait! There are DJ sets by Valissa Yoe and W Jeremy! Not to mention a poop-ton of performances. So if you are a fan of dancing, costumes, pageantry and good-old-fashioned fun, then this is the place…
PS1, 22-25 Jackson Avenue, Long Island City, 8:00 p.m. – 12:00 a.m. $15 for non-members, $13 for members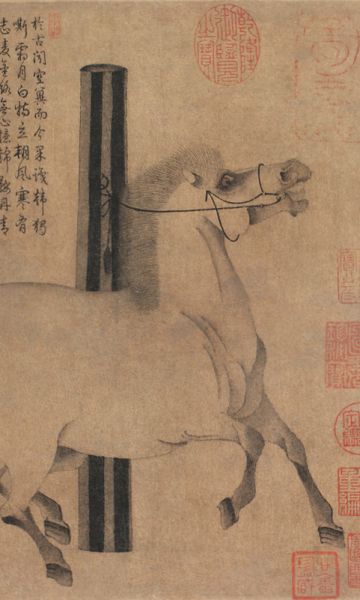 Opening: Masterpieces of Chinese Painting from the Metropolitan Collection at the Met
If contemporary art isn't your thing, China has you covered. Over the last forty years, the Metropolitan Museum's collection of Chinese painting and calligraphy has become one of the best in the world—at least that's what they said in their press release. They've got rare and exquisite brushwork from the Tang (608–917), the Song (960–1279) and the Yuan (1271–1368) dynasties, not to mention more dragons than Daenerys Targaryen. So if jonesing for some new Game of Thrones episodes, maybe this will tide you over for a while.
The Metropolitan Museum of Art, 1000 Fifth Avenue, New York, 10:00 a.m. – 9:00 p.m.
SUNDAY NOVEMBER 1
Opening: Performa 2015: Francesco Vezzoli and David Hallberg Fortuna Desperata at St. Bart's Church
Here we go! We are ridiculously excited about Performa this year, which will again offer the city a cornucopia of live events, performances, embarrassments and crazy stunts that are bound to thrill and delight. It will all kick off with a performance by this charming artist/Bolshoi dancer duo, which plans to draw on "aesthetic principles of order, proportion, perspective and geometry" in order to revive and translate Ballet's beginnings. Lots of other great events will follow up through November 22, so make sure to pace yourself. Performa burnout is very real.
St. Bart's Church, 325 Park Avenue, New York, shows at 8:00 and 9:30 p.m.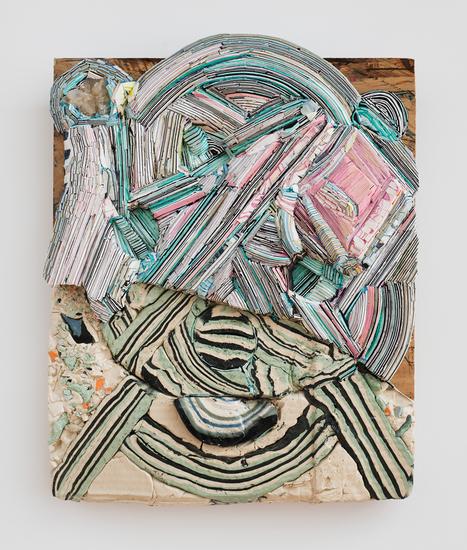 Opening: Hilary Harnischfeger at Rachel Uffner Gallery
And now for something a little more chill. For this new series of wall-mounted and free-standing works, Ms. Harnischfeger worked out of an old barn located in the northwestern Catskill Mountains, where she drew inspiration from the surrounding landscape and the barn itself. She continues to use clay, plaster, paper, ink and minerals in magical ways, but now she's adding steel supports and wooden elements, likely to help extend her process even further out (metaphorically and physically.)
Rachel Uffner Gallery, 170 Suffolk Street, New York, 6:00 – 8:00 p.m.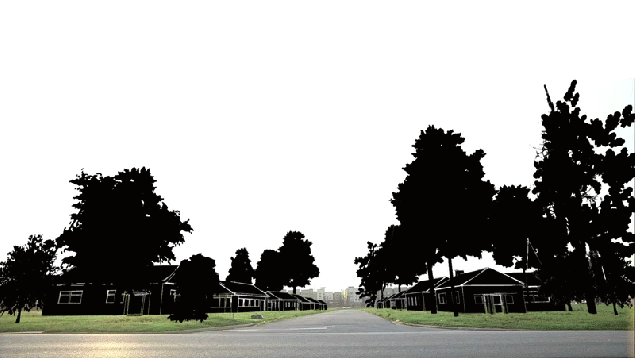 Talk: Third Annual Photography, Extended Symposium at The New School
Do you want to study photojournalism, but people keep telling you it's dead! don't bother!? Fortunately, lots of people are working hard to bring this vocation into the 21st century. This one-day event, sponsored by the Magnum Foundation, Parsons and The New School, is designed to help inject new technology and ideas into the practice of documentary photography. Through intensive workshops and panel discussions, photographers learn about emerging digital tools and methods to help engage audiences around social justice issues. A powerful and diverse lineup of media makers, designers and thought leaders are scheduled, including Andrew Beck Grace (After the Storm), Katy Scoggin (CITIZENFOUR), Marek Tuszynski (Exposing the Invisible) and Elaine Sheldon & Sarah Ginsburg (She Does Podcast). It will probably offer more knowledge than you can handle in a day, but go anyway and up your game, photogs.
The New School, 63 Fifth Avenue, New York, 9:00 a.m. – 5:30 p.m.
Opening: Ethan Greenbaum at Kansas
The "Baumer" has been cooking up some fun stuff since his last solo with this gallery, including more 3-D prints, vacuum forms and a new series of CNC wood carvings that should be face-melters. Mr. Greenbaum is a pro and using high-end industrial technology to make lovable objects on low-rent subjects like Home Depot and office decor. And aside from the benefits of seeing great art, you can also have fun just telling your friends that you're going to Kansas on Sunday.
Kansas, 210 Rivington Street, New York, 6:00 – 8:00 p.m.