FRIDAY OCTOBER 23
Talk: Helen Frankenthaler: A Symposium at The Institute of Fine Arts at NYU
The "stain-master" was not only one of the better painters of her time, she was also a stone-cold fox with a wardrobe to die for. As a painter, it always helps coming from a wealthy family and it's good policy to get frisky with the premier art critic of your time (Clement Greenberg) but I—and likely this panel—believe that her sumptuous works stand the test of time. Consisting of art luminaries Eric de Chassey, Anna C. Chave, Pepe Karmel, Katy Siegel and Harry Cooper, the panel will hopefully regale the crowd with stories from Ye Olden Times about Ms. Frankenthaler and her post-Greenberg squeeze, Robert Motherwell. The event will take place at the Institute's James B. Duke House.
The Institute of Fine Arts at NYU, 1 East 78th Street, 1:30 p.m.
Talk: Barkley Hendricks on Archibald Motley at the Whitney Museum
This should be a real treat: Masterful African-American portraitist Barkley Hendricks will lay some sweet knowledge on the crowd regarding the subject of the Whitney's current show "Archibald Motley: Jazz Age Modernist." Hendricks will explore "Motley's sympathetic portraits, daring visual language, lasting influence on contemporary artists" and, if we're lucky, the Mets' hot playoff streak. Oh, and did I mention it's free? Well, it is. So you slack-jawed students have no excuses.
The Whitney Museum, 99 Gansevoort Street, 5:00 p.m.
Opening: Ben Degen at Susan Inglett Gallery
Brooklyn-based Cooper Union grad Ben Degen is a heck of a good painter. He turns images of the everyday (beer bottles, reclining bohemians, potted plants) into rhythmic, pulsating surfaces of harmonic color. No tricks here, like painting with a fire extinguisher or your "manhood," just Degen's patient exploration of the Post-Impressionist tenets that made van Gogh much more than just another Dutch nut job. Also, I suspect, that since Degen likes to paint beers, it means that there will be beers at his opening event. I am basing this conclusion on previous art-world experiments. You can set your watch to it.
Susan Inglett Gallery, 522 West 24th Street, 6-8 p.m.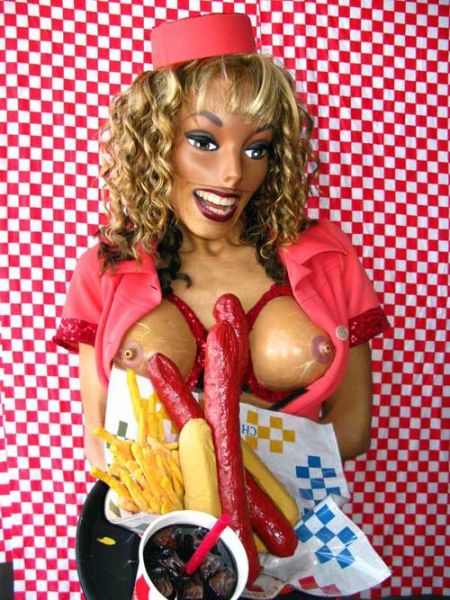 Film and Performance: "Girls on Film" and "Gender Spectacle" at Abrons Art Center
Another great free event! Abrons brings us a free three-day "micro festival" of lectures, shows, installations, cabarets, screenings, panels, discussions and book launches on performed identity, femininity and queer rights. "Girls on Film" is curated and introduced by Live Art Development Agency's Aaron Wright and features Oreet Ashery, Cassils, john smith (a.k.a. Eleanor Fogg), Qasim Riza Shaheen, David Hoyle, Ursula Martinez and many more, while "Gender Spectacle" (which is emceed by Split Britches' Lois Weaver and Peggy Shaw) is a mixed bill of gender queer turns by U.K. and U.S. artists from the "Just Like A Woman" programme. Time to get your gorgeous on!
The Abrons Art Center, 466 Grand Street, "Girls on Film" at 8 p.m; "Gender Spectacle" at 10 p.m.
Art fair: The International Show at The Park Avenue Armory
Are you a blue-blood with money to burn and a hankering for antiques? An up-and-coming stylista with a love of rare porcelain? A woman who just loves sparkly jewels? If so, this fair could just be your best week ever. In terms of antiques, it has it all: silver, arms and armor, bronzes, rare books, carpets, ethnographica, furniture, garden furniture, glass, jewelry, maps, manuscripts, marine artifacts, pictures, porcelain, pottery and sculpture. The restaurant is by Swifty's, that institution for New York aristocrats, and maybe most importantly: this is where you can find the future Mrs. Blueblood! Then you can rave over antiques and cherish your storied past—together.
The International Show, Park Avenue at 67th Street, Friday-Thursday, 11 a.m.-6 p.m. Admission: $25
SATURDAY OCTOBER 24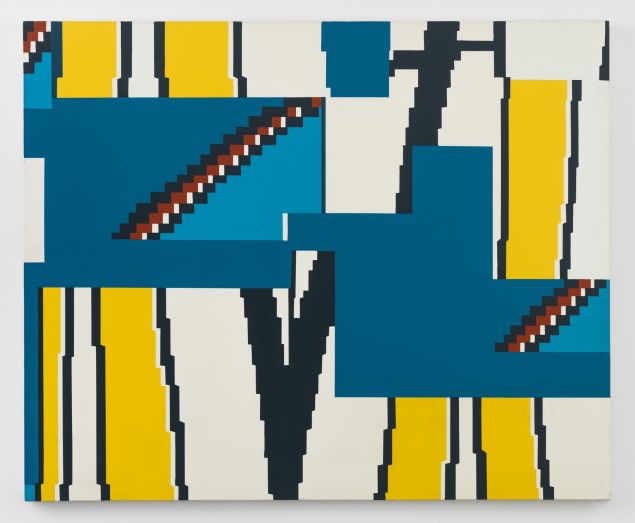 Closing: Nassos Daphnis: Pixel Fields at Richard Taittinger Gallery
French Champagne scion Richard Taittinger loves to celebrate. It's in his blood (or "sang"). So why not have a closing party, too? It's not all about openings, people… circle of life! Oh, and these geometric canvases from the late '80s and early '90s offer a seductive mix of early computer graphics and Mediterranean chill-out vibes that scions find irresistible. They would look so choice on any scion's yacht, don't you agree? But whether you're a scion or not, you can at least live like one for two hours.
Richard Taittinger Gallery, 154 Ludlow Street, 2-6 p.m.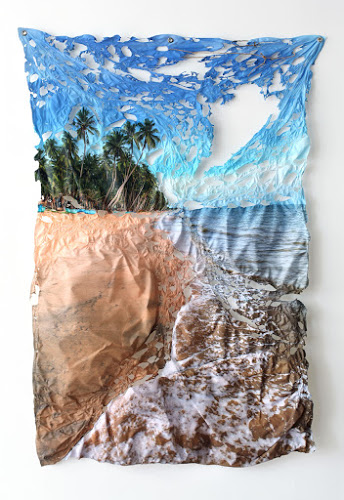 Opening: Arielle Falk at Pablo's Birthday
Falk gave Marina Abramovic a run for her money in the durational art department this summer when she squatted on a Bushwick rooftop for 60—yes, 60!—days. While up there, the artist started to fantasize that she was on a barren island, isolated one story above a sea of working factories. This resulting series of "tattered flags"—generic stock images of paradise melted into lace-like apocalypses—were inspired by this stay, and now you can enjoy them in the comfort of this weather-resistant, temperature-controlled gallery.
Pablo's Birthday, 57 Orchard Street, 6-8 p.m.
Opening: Austin Lee at Postmaster's
This "millennial painter" (that's code for "owns a Mac"), who's bouncing around a lot of hot lists, is known for his ability to effortlessly transform a collection of soulless pixels into a painted cast of kooky cartoon characters with names like Dropsy and Mr. Worry. Mr. Lee starts with digital sketches on his iPad and then translates the compositions onto the canvas with an airbrush and fluorescent paint, mimicking the maternal glow of the computer screen. Mr. Lee will have paintings and sculptures on offer, and they're totally worth checking out.
Postmasters, 54 Franklin Street, 6- 8 p.m.
Opening: Zach Harris and Serge Attukwei Clottey Feuer/Mesler and Mesler/Feuer
Whether you like cloistered white-boy formalism or African exoticism, the Feuer/Mesler team has you covered. Harris is a meticulous craftsman whose intricately carved and drawn compositions can only be described as "kaleidoscopic." Mr. Clottey, who calls his practice "Afrogallonism," has experimented in sculpture, drawing, performance and wall works and is the latest find from everyone's favorite impresario, Stefan Simchowitz. Both artists are sure to wow their target markets, and eventually their cultural currency will be dispersed throughout the city to much rejoicing.
Feuer/Mesler, 319 Grand Street 2nd Floor and Mesler/Feuer, 30 Orchard Street, 6-8 p.m.
SUNDAY OCTOBER 25
Reading: Deborah Solomon's new edition of Utopia Parkway: The Life and Work of Joseph Cornell at the Queens Museum
If you're a fan of "crazy Joe," you'll definitely want to go to this. Deborah Solomon wrote the definitive biography of Joseph Cornell and it's now being reissued two decades later. No artist led a stranger life than Joseph Cornell, the self-taught American genius prized for his disquieting shadow boxes. He was haunted by dreams and visions, yet the site of his imaginings couldn't have been more ordinary: a small house he shared with his mother and invalid brother at 3708 Utopia Parkway in Flushing.
The Queens Museum, New York City Building, Flushing Meadows Corona Park, Queens, 12:30 – 2:30 p.m.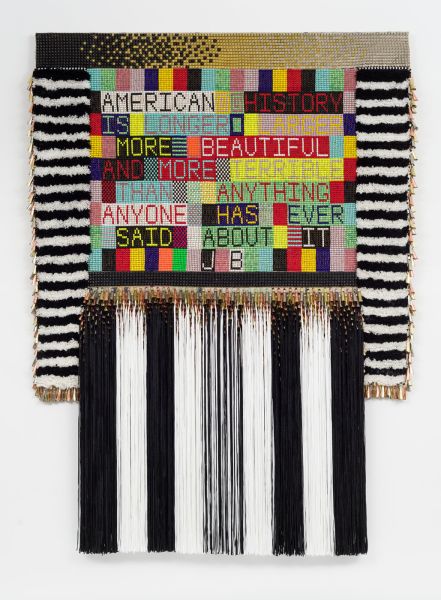 Talk: Jeffrey Gibson: A Conversation on Text and Craft in Contemporary Art at Marc Straus
Jeffrey Gibson, who is half-Choctaw and half-Cherokee, creates sculptures and paintings that intermingle traditional American Indian art with contemporary art and culture—and the work is exquisite. The show contains a series of wall hangings and two new life-sized figures that are heavily adorned in his usual style. He will likely talk about his roots, his materials, the synthesis of text and craft and maybe even the Washington Redskins football squadron (do they really still have that name? In the nation's capital??). Regardless, his work is pretty unique, so you should go and learn more about (because after a hearty white privilege brunch, you might just feel like learning something, right?).
Marc Straus, 299 Grand Street, 4-5 p.m.
Opening: Bret Slater at Louis B. James
O.K., for the uninitiated: "Louis B. James" is a made-up name. "Bret Slater" is not. The young Mr. Slater already has a history of tempting and playful abstractions, some no bigger than your heavily earmarked copy of The Electric Kool-Aid Acid Test, but fear not: like Tom Wolfe, these paintings pack a slow but serious punch. The LBJ boys also have an intriguing show by Raphael Taylor going up, so do a morning meditation with the intention of trying to become one with the imageless object. Then leave a nice pocket of time to appreciate something that might escape description, even for a little while.
Louis B. James, 143B Orchard Street, 6-8 p.m.