TUESDAY, OCTOBER 27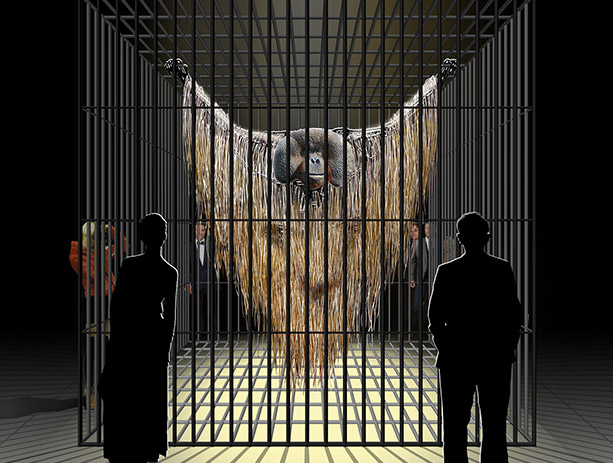 Opening/Performance: "When Art and Technology Collide: OraculeTang" at the Brooklyn Academy of Music
Art installation OraculeTang—recently seen at Burning Man—was created by Oleg Kulik, a Russian artist who is best known in New York for his 1997 performance piece, "I Bite America and America Bites Me," at Deitch Projects. In that piece, Mr. Kulik spent two weeks in a cage living like a dog. OraculeTang, presented by Dmitry Volkov's Social Discovery Ventures, features a caged robotic monkey that speaks prophetically on a wide range of subjects.
BAM, 30 Lafayette Avenue, Brooklyn, 7:30 p.m., free with RSVP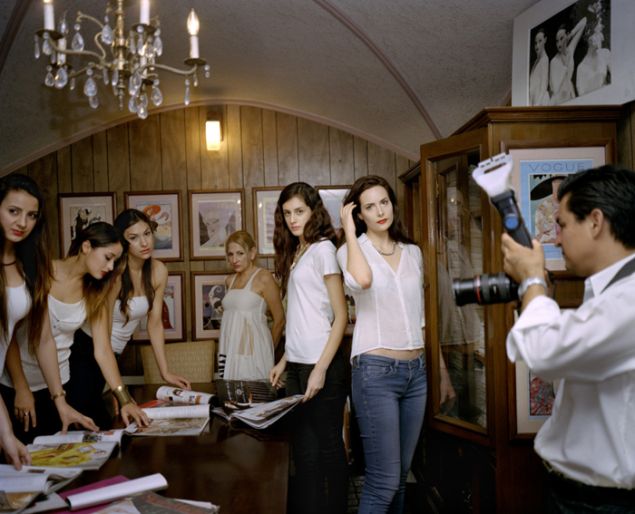 Opening: "Venegas and Venegas" at Baxter St at The Camera Club of New York
In conjunction with the Celebrate Mexico Now Festival, a citywide bash featuring the art and culture of Mexico, Baxter St at The Camera Club of New York presents an exhibition pairing the photography of Yvonne Venegas, a social documentarian of Mexico's upper classes, with that of her father José Luis Venegas, a wedding and event photographer in Tijuana in the 1970s. The father captured the developing middle class of his time, while the daughter takes aim at a new and more affluent generation.
Baxter St at The Camera Club of New York, 126 Baxter Street, New York, 7-9 p.m.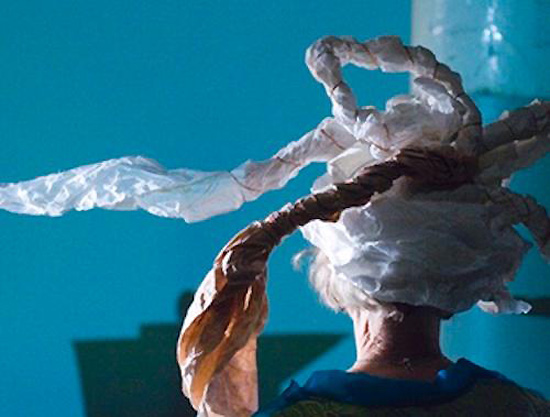 Talk: "Silke Otto-Knapp on Joan Jonas" at the Dia Art Foundation
Los Angeles-based, German-born painter Silke Otto-Knapp, who shows in New York with Gavin Brown's Enterprise, discusses the work of video and performance artist Joan Jonas, who represented the United States in the 2015 Venice Biennale. Part of Dia's Artists on Artists lectures series, which has younger artists speaking on venerable artists in its collection, the talk should offer fresh points of view on Mr. Jonas' work, as well as providing an in-depth look at her Venice project for those unable to see it there.
Dia Art Foundation, 535 West 22 Street, New York, 6:30 p.m., $10
WEDNESDAY, OCTOBER 28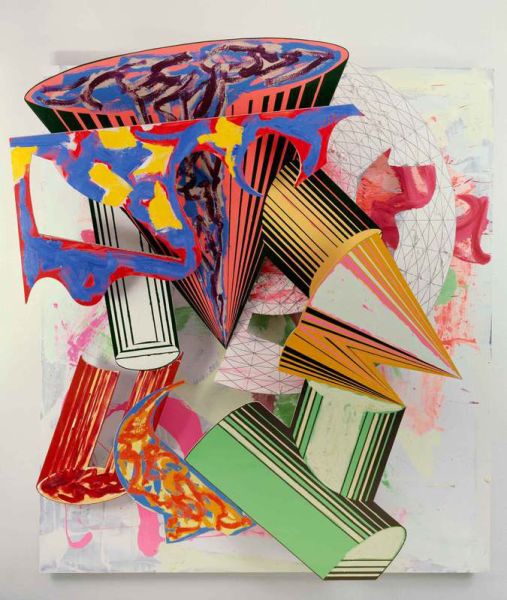 Opening: "Frank Stella: A Retrospective" at the Whitney Museum of American Art
Showcasing more than 100 paintings, reliefs, sculptures, drawings and prints from the mid-1950s to the present by America's best-known abstract artist, "Frank Stella: A Retrospective" takes over a whole floor—18,000 square feet—of the new Whitney Museum. The most comprehensive survey of his work since the 1987 MoMA retrospective, the exhibition features his radical "Black Paintings," shaped reliefs from the influential "Polish Village" and "Indian Bird" series and his recent 3-D works that use digital processes.
Whitney Museum of American Art, 99 Gansevoort Street, New York, 6:30-11 p.m., by invitation only, opens to the public October 30
Talk and Book Signing: "The Brood: Lisa Yuskavage and Christopher Bedford" at the NYPL
Painter Lisa Yuskavage sits down with Christopher Bedford, director of the Rose Art Museum, to discuss her current survey show and the accompanying monograph, Lisa Yuskavage: The Brood, Paintings 1991–2015. The show of provocative paintings of female figures in erotic poses compliments the just published monograph by Skira Rizzoli. One of the stars in the David Zwirner stable, Ms. Yuskavage is popularly known as "the girl who paints girls"—capturing the psychological states of her femme fatales with the magical realism of an Old Master.
New York Public Library, Stephen A. Schwarzman Building, Celeste Auditorium, 5th Avenue at 42 Street, New York, 6 p.m.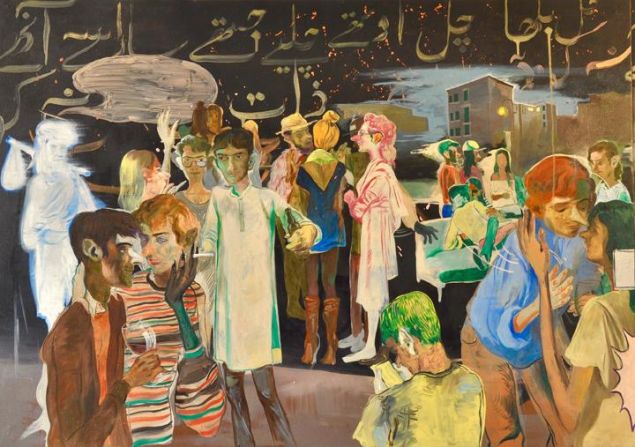 Opening: "Salman Toor: Resident Alien" at Aicon Gallery
A Brooklyn- and Lahore-based Pakistani artist, Salman Toor returns to Aicon Gallery for his second solo show with 20 new paintings, both large-scale and small. The young figurative painter applies loose, intuitive brushwork to capture his contemporaries partying on rooftops or living the jet-set life contrasted with depictions of newscasters broadcasting news of terrorism on TV. Mr. Toor paints with humor and flair, while layering his canvases with Sufi poetry.
Aicon Gallery, 35 Great Jones St, New York, 6-8 p.m.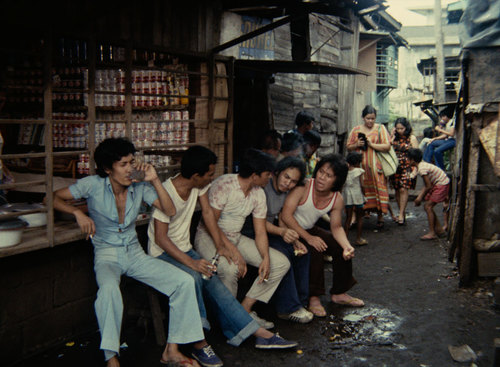 Screening: "Lino Brocka's Insiang" at the Museum of Modern Art
Screened earlier this year in the Cannes Classics section of the 2015 eponymous film festival, Insiang is a 1976 Filipino feature-length melodrama directed by Lino Brocka, one of the county's most influential filmmakers. Recently restored with funds from Martin Scorsese's The Film Foundation, a non-profit organization dedicated to film preservation, Insiang tells the tale of a young, impoverished woman who seeks revenge on the people who have ruined her life.
MoMA, 11 W 53 Street, New York, 7:30 p.m., $12
THURSDAY, OCTOBER 29
Opening: "Fields of Dream: The Surrealist Landscape" at Di Donna Galleries
"Fields of Dream" presents more than 72 paintings, drawings and sculptures portraying Surrealist landscapes. The earliest work on view is an anonymous 17th century painting of a castle atop an undulating mountain, while the most recent work is a 1982 Marcel Jean canvas of two figuratively carved stones—one depicting a hand and the other a face—floating in the clouds. The show also features works by Oscar Dominguez, Max Ernst and René Magritte, along with many other mind-bending masterpieces.
Di Donna Galleries, 981 Madison Avenue, New York, 6-8 p.m.
Opening: "Moataz Nasr: Broken Patterns" at Leila Heller Gallery
The American solo debut for Egyptian artist Moataz Nasr, "Broken Patterns" offers a selection of his videos, sculptures and multimedia works. A prizewinner at the Cairo, Dakar and Sharjah Biennials, Mr. Nasr tackles the impact of the Arab Spring on his homeland. A series of sculptural reliefs depicting Arabesque designs made from wooden matches symbolize the loss of heritage through looting, while a shelf installation of 25 small figurines represents the different people of Egypt who united in Tahrir Square in 2011.
Leila Heller Gallery, 568 West 25 Street, New York, 6-8 p.m.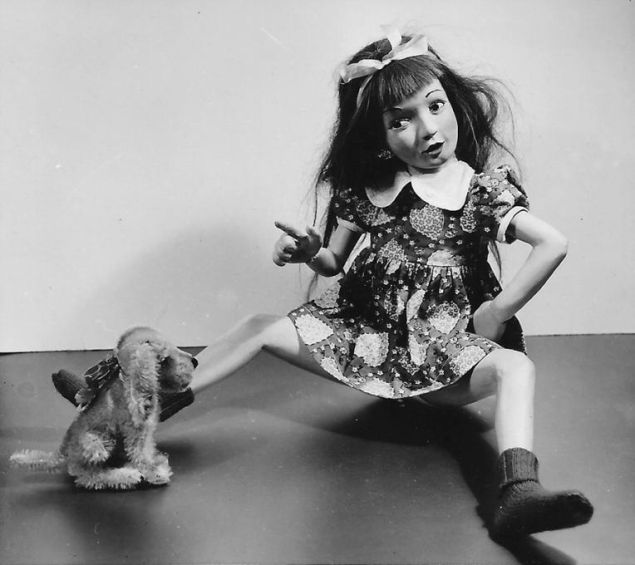 Opening: "Morton Bartlett: Family Planning, early photographs and archival material" at Julie Saul Gallery
A freelance photographer, graphic designer and magazine editor, Morton Bartlett's artwork was virtually unknown until after his death in 1992, when his photographs and sculptures of young girls were discovered by a New York antiques dealer. Since then, his life-like dolls and images of adolescence have been widely exhibited and collected. The second exhibition of Mr. Bartlett's work at the gallery, "Family Planning" mixes the artists early black-and-white pictures of children with his later photographs of dolls.
Julie Saul Gallery, 535 West 22 Street, New York, 6-8 p.m.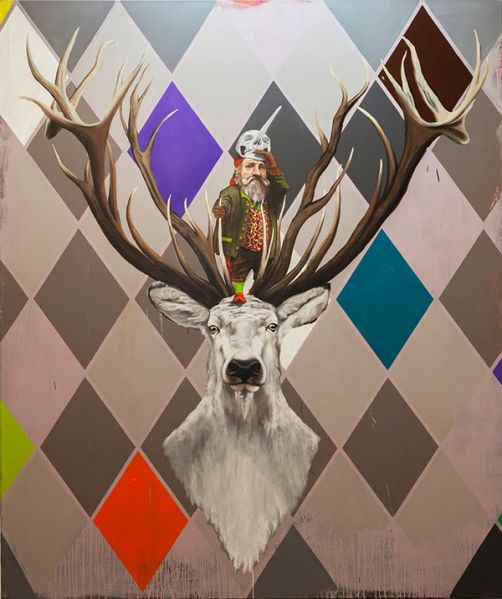 Opening: "Gama: Idylls of the Kings" at Chambers Fine Art
A Berlin-based Mongolian artist, Gama grew up living a nomadic life, with his family moving every four months as the seasons changed. Inspired by European Old Masters and contemporary German painters of the New Leipzig School, Gama paints warriors, animals and mushrooms with great skill. Blurring the lines between landscapes and interiors and between figuration and abstraction, the artist paints an imaginary world rich in symbolism.
Chambers Fine Art, 522 West 19 Street, New York, 6-8 p.m.