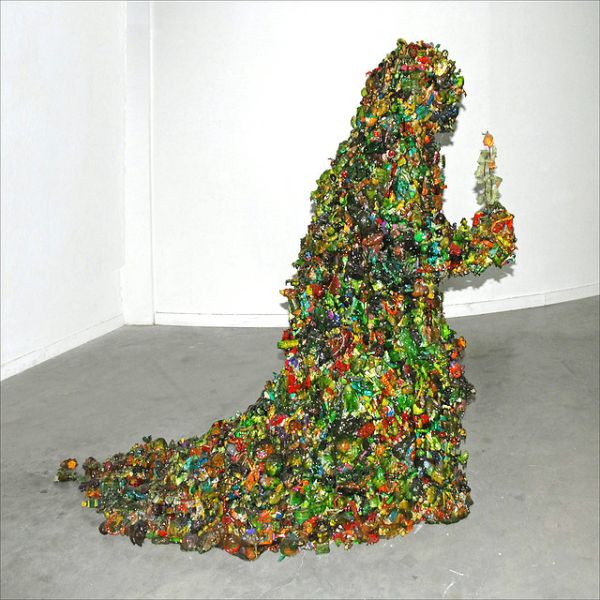 FRIDAY OCTOBER 9
Book signing: Jim Shaw at Metro Pictures
Michigan-born and Los Angeles-based artist Jim Shaw, who is known for his wacky thrift store painting collections and exhibitions chock-full of kitschy Americana (like the above figure encrusted in McDonald's toy prizes), just opened his New Museum retrospective "The End is Here," and people are pretty dang excited. You can meet the man himself at his Chelsea gallery Metro Pictures, where he'll be signing his retrospective catalogues and probably answering all sorts of strange questions like "where did you get all those McDonald's Happy Meal prizes?"
Metro Pictures, 519 West 24th Street, 4-6 p.m.
Opening: Alberto Burri "The Trauma of Painting" at the Guggenheim Museum
To all the young Brooklyn dudes throwing plastic, leather or gunny sacks over stretcher bars and calling it a day: you might want to see this show. For pioneering Italian artist Alberto Burri (1915–1995), this retrospective is the most comprehensive ever and the first to come to the U.S. in over 35 years. The former doctor and WWII POW created evocative flesh and wound-like abstractions that make Zombie Formalism look like, well let's just say "less alive." Count it as a must-see for all fans of process painting.
The Solomon R. Guggenheim Museum, 1071 Fifth Avenue, 10 a.m.-5:45 p.m.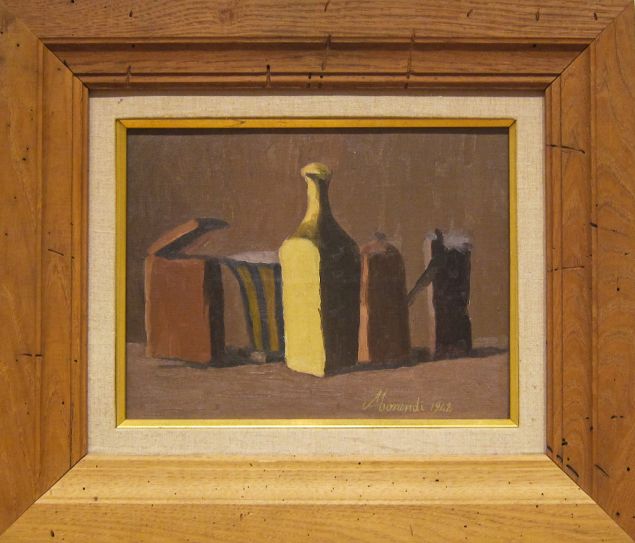 Opening: "Giorgio Morandi" at the Center for Italian Modern Art
Here's another genius Italian! This one is possibly the greatest (along with Cézanne) modern still life painter ever. The beloved Bolognan, who lived with his Italian mother and sisters his whole life, somehow managed to consistently absorb Modern and Classical art through his books and travels, including notables such as Picasso, Cézanne and Piero della Francesca. This show will focus on Morandi's rare paintings, etchings and drawings from the 1930s, many of which have not been seen in the U.S. in over half a century. On top of that, CIMA will show select work by four contemporary artists—Tacita Dean, Wolfgang Laib, Joel Meyerowitz and Matthias Schaller—that relates to Morandi's practice either thematically or conceptually. Plus, you can revisit the show a ton, because it will be up through June 25, 2016.
Center for Italian Modern Art, 421 Broome Street, Fridays and Saturdays with tickets. Guided tours at 11 a.m., 1 p.m., 3 p.m., 5 p.m.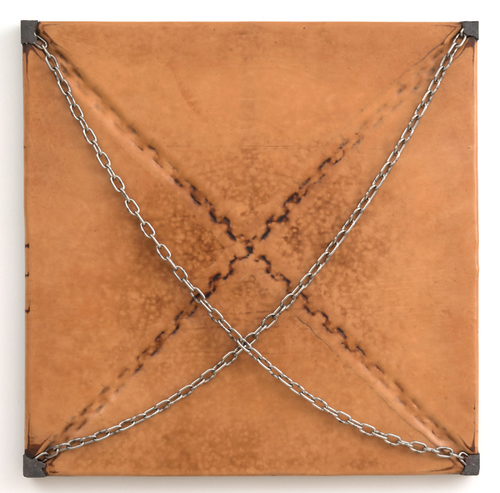 Opening: Davina Semo "Where Life is Happening" at Lyles & King
The sculptress who ditched Marlborough for irascible newbie gallery Lyles & King will premiere new wall and floor works made from concrete, glass, light and metal, and FYI: they are impressive. Much like Burri, Semo echoes the body as well as the body politic, but she uses commercial/industrial grade materials that tap into American artists ranging from '60s Minimalists like Carl Andre to '90s Identity artist such as Nayland Blake.
Lyles & King, 106 Forsyth Street, 6-8 p.m.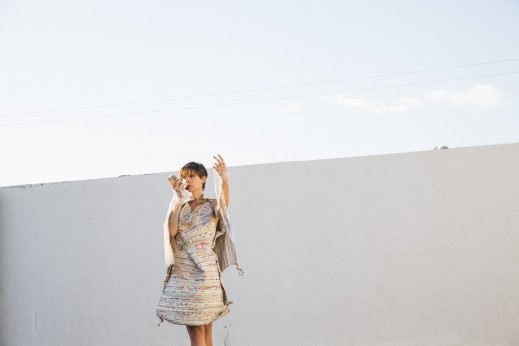 Tour: A Champagne Tour of "Äpärät" curated by Tom Morton at Ballroom Marfa
As part of the Chinati Foundation's Made in Marfa schedule of events over what's being dubbed as "Chinati Weekend," Ballroom Marfa will host a tour of the exhibition Äppärät. The show is concerned with labor, play and the uncertain zone between the two, but also the way in which it extends out from ourselves. The show includes some big-time artists like Ed Atkins, Lee Lozano, Charles Ray and Paul Thek to name a few.
Ballroom Marfa, 108 East San Antonio Street, Marfa, Texas, 5 p.m.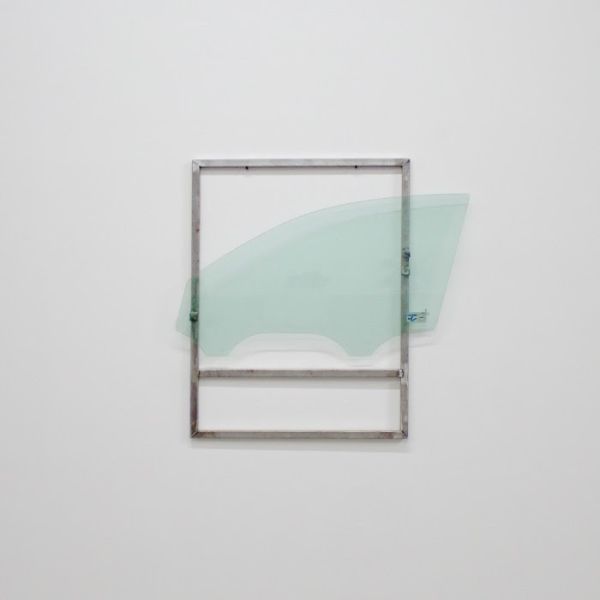 Bennet Schlesinger "Towards an Inverse Sky" at Signal
The Bushwick bad boys (actually they're very nice, hardworking fellows) from Signal gallery are at it again, and so is artist Bennet Schlesinger, who is putting up his third exhibition in this space. Look, I'm not going to pretend I totally know what's going on with these Minimalist-inspired sculptures and paintings, but they look poetic—in a manly way—and don't you want to know what the kids are up to these days besides beards and tats? Yes, you do.
Signal, 260 Johnson Avenue, Brooklyn, 6-9 p.m.
SATURDAY OCTOBER 10
Talk: Jim Shaw in conversation with Massimiliano Gioni at the New Museum
More Jim Shaw! After you get your catalog signed on Friday, why not go see Mr. Shaw rap with one of his champions, New Museum Artistic Director Massimiliano Gioni? I'm pretty sure they're going to talk comic books, record covers, conspiracy magazines and obscure religious iconography, among other things. Then on Sunday we can all go to the Jim Shaw Comedy Central roast led by Jim Carrey and make it a hat trick (ok that's not happening, but it should be.)
New Museum, 235 Bowery, 3 p.m.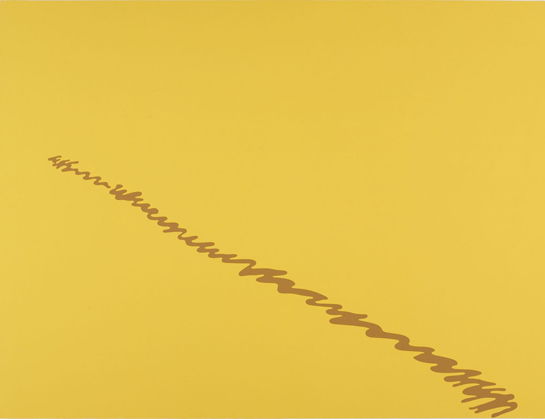 Opening: "Paul Klee" at Underdonk
No, the undead skeleton of Paul Klee is not having a solo show in Bushwick, silly! That's just the name of a largish group show curated by Ashley Garrett and JJ Manford that has to do with "felt thought processes, whether they be musical, mathematical, scientific, linguistic, systems-oriented, cosmic or semiotic." That pretty much describes what the titular Swiss-German Modernist was absorbed with, so his name actually does make for a fitting show title, right? Standouts include Amy Feldman, Carl Ostendarp and newly minted PS1 Greater NYer, Joyce Robins.
Underdonk, 1329 Willoughby Avenue, Brooklyn, 7-9 p.m.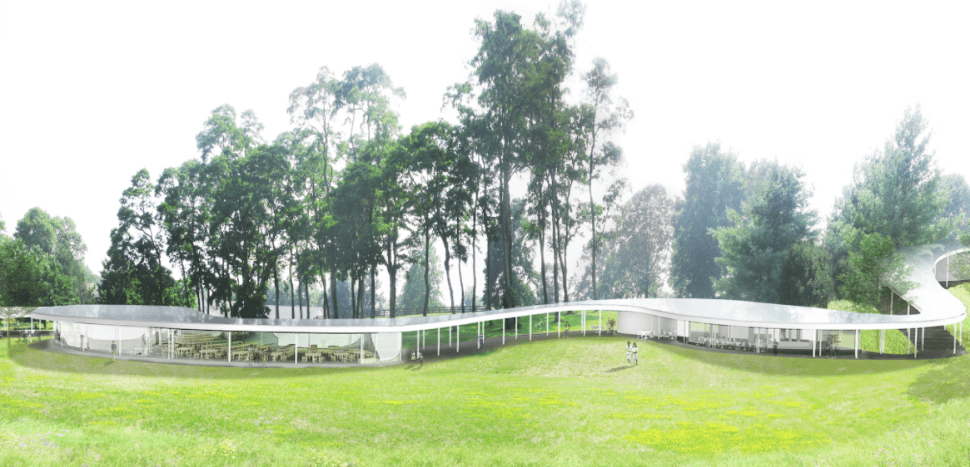 Opening: Community Day at Grace Farms
Grace Farms is a new arts locale and former horse farm in New Canaan, Conn., where a building designed by award-winning Japanese architectural firm SANAA is seamlessly integrated into 80 acres of open space. It's a place to experience nature, encounter the arts and you could probably start up a sweet game of frisbee golf there (based on the pictures). You can explore the River building, barns, grounds, and commissioned installations and artworks by Thomas Demand, Olafur Eliasson, Teresita Fernández, Beatriz Milhazes and Susan Philipsz, a pretty distinguished crew to say the least. There will also be a drum-making workshop, bulb planting, live music, a poetry reading, circus arts, a barbecue and other fun activities. You're probably not ready for this much "awesome," but if you are, rent a car or hop on a train.
Grace Farms, 365 Luke's Wood Road, New Canaan, Conn., 10 a.m.-5 p.m., FREE
SUNDAY OCTOBER 11
Opening: "Greater New York 2015" at MoMA/PS1
This is the fourth GNY since its inception back in the futuristic year of 2000, and these guys just can't stick to the script! A show that originally showcased artists who "have emerged as vital, creative voices in their field over the past five years" and embody "the diversity of ideas and creative practice found in the metropolitan area," the show—somewhere along the line—decided that rules are for squares. This year we've got some wicked old and famous people in the show (even some dead folks) and Canadians, for chrissake. There could even be some quadrupeds in the show, I don't know… But I will say this: the list of artists is impressive, and a good show is a good show. The private opening is Friday, but if you're a peon like me, check out the public opening Sunday.
PS1, 22-25 Jackson Avenue, Queens, 12-6 p.m.
Screening: Hairy Who & The Chicago Imagists at the New Museum
Directed by Leslie Buchbinder, this film chronicles the lives and careers of an eclectic group of artists that emerged in the late '60s in Chicago. It should be a real treat for fans, of which I am one. For those of you who aren't familiar with them, the Imagists—unlike their polished and cool Pop Art brethren—embraced eccentric and distorted figurations, non-Western and non-mainstream forms of art and comic gags and puns. This is a one-time-only screening which will be followed by a question-and-answer session with the director. The film also helps to contextualize Barbara Rossi's current exhibition at the NuMu by profiling her dynamic scene. Highly recommended.
The New Museum, 235 Bowery, 3 p.m.
Event: "Second Sundays" at Pioneer Works
This is a monthly series of open studios, live music, and site-specific interventions presented at artist Dustin Yellin's post-millennial Factory, Pioneer Works, and it takes place—you guessed it—the second Sunday of every month. London-based artist Shezad Dawood's film, neon and textile pieces are on view in the Main Gallery, and the space's artists-in-residence will also begrudgingly open up their studios to visitors. Chico MacMurtrie's hopefully non-vengeful robots from his piece The Robotic Church will also be on view. Pioneer Works has also started a series of musical performances and DJs, curated by Olivier Conan. This week features Zenen Ceferino y La Verdolaga en Playa and Kaleta & Zozo Afrobeat.
Pioneer Works, 159 Pioneer Street, Brooklyn, 4-10 p.m. $10 suggested donation