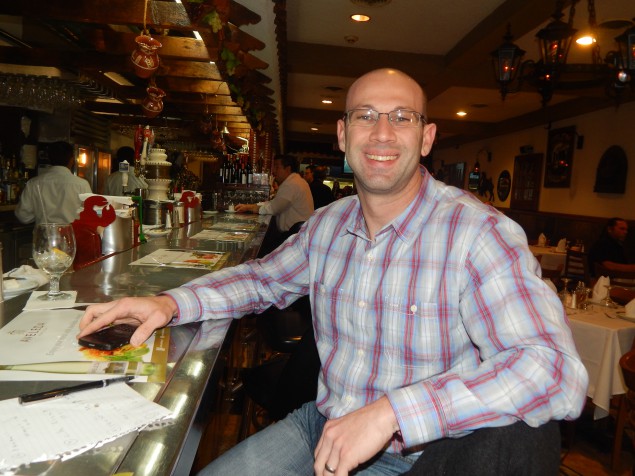 While the candidates are the primary focus of any campaign, it is the behind-the-scenes players who run the campaigns, strategize and log countless hours in pursuit of helping their candidate secure elected office. PolitickerNJ has rounded up some of the most active players in this year's races.
Here they are (in no particular order):
Derek Roseman. Roseman works for the Democratic Assembly Campaign Committee so he is involved in all of the big races this year. His presence has been seen in districts 1, 2, and 38, among others.
Rick Rosenberg. Rosenberg is an associate with Chris Russell consulting who works on Republican races throughout the state. That representation includes the now-floundering LD38 candidates as well as candidates in LD11 and local races in Bergen, Middlesex, Essex and Gloucester counties.
Mike Muller. Muller is a political consultant at Totten Communications. He is a top Democratic operative in South Jersey who heads DACC, the Democratic Assembly Campaign Committee.
Mike Makarski and Phil Swibinski. As account executives for Vision Media, Makarski and Swibinski are working on the Paramus council race that is drawing statewide attention from elected officials, the duo is working in the Sayreville and East Hanover mayor and council races, representing Ruben Ramos in Hoboken's Ward 4 race, working with the Union County Democrats and working for the Roselle board of education race. They also are working on assembly races in LD20, LD19, LD32 and LD31.
Ron Filan. As the campaign manager for Assemblyman Chris Brown (R-2) and Atlantic County Freeholder Will Pauls, Filan is working to secure republican victory in LD2.
Chris Russell. As the owner of Chris Russell Consulting—where Rosenberg works—Russell is a top Republican operative in the state. This year he is actively working with the Republican LD2 candidates.
Allison Murphy. Murphy is the campaign manager for Senator Jeff Van Drew, (D-1) a strong advocate for the election of Assemblyman Bob Andrzejczak in LD1. She is leading the Democratic team in one of the most hotly contested districts this year.
Kevin Tomafsky. Tomafsky is working with LD1 Assemblyman Sam Fiocchi as he seeks reelection. Fiocchi is the Republican candidate in the district.
Adam Silverstein. Silverstein has been a long-time player behind the scenes for Bergen County's Democratic Party. This year, he is focusing on the Bergen freeholder race representing Tracy Zur, Steve Tanneli and Tom Sullivan.
Albert Enriquez. Enriquez is a consultant for the Republican freeholder candidates in Bergen County. He is particularly close to John Mitchell who many feel is the GOP frontrunner for getting a seat back on the freeholder board.
Pablo Fonseca. The seasoned campaign operative works as a campaign consultant to Rafael Fajardo and Tony Montiera in the Elizabeth Board of Education race as they attempt to keep control. He also is working the West New York school board race and working on the Hoboken Ward 2 race.
Sean Caddle. As the executive director of the Committee for Economic Growth and Social Justice, the super PAC affiliated with state Senator Ray Lesniak (D-20), Caddle is working on the Elizabeth Board of Education races this year. Lesniak has a contentious history with the group.
Bill Stepien. As assembly minority leader Jon Bramnick attempts to gain control of the lower house, he has enlisted the services of Stepien to work for Republicans. The operative is also working on the Brick council race.
Kevin Stamps. Stamps is the Chief of staff for Assemblyman Vince Mazzeo's (D-2) reelection campaign. LD2 is one of New Jersey's most contested districts, and this year Mazzeo is facing Brown and Republican freeholder Will Pauls.
Ray Ferraioli. Ferraioli is representing Team Zimmer in Hoboken's much-contested council race. Additionally, he is also working on the Middlesex County races.