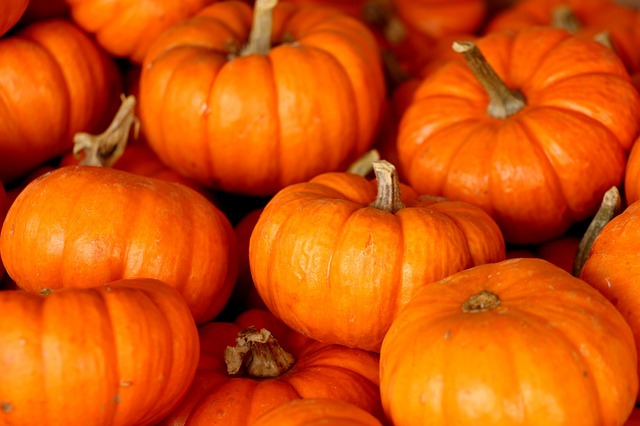 Looking for a cozy cocktail to warm you up as the temperature drops?
Look toward cinnamon, spice and everything nice in a warm apple cocktail or something even more autumnal—say, a pumpkin drink.
Everyone loves the pumpkin spiced latte, but the classic carving squash pairs just as perfectly with booze. Be it in a puree mixer, spiced cider, infused syrup, beer top-off or the liquor itself, pumpkin has many applications for a fall cocktail.
Here are a few suggestions for festive pumpkin drinks:
Desert Table
1.5 oz. Pinnacle Pumpkin Pie vodka
1.5 oz. DeKuyper® Crème DeCocoa Dark
.5 oz Half & half
Combine ingredients and serve. Garnish with whipped cream.
Spiced Pumpkin Cider
2 oz. Brugal 1888
Spiced pumpkin cider (recipe below)
In a large pot, mix together 1 cup pumpkin puree, 2.5 cups apple cider, 1 Tbsp pumpkin pie spice and 1 cinnamon stick. Bring mixture to a boil and then reduce heat to low and simmer for at least 20 minutes. Strain the mixture through a mesh strainer to remove clumps and cinnamon stick. Serve warm.
In coffee mug, add Brugal rum and spiced pumpkin cider. Mix  and serve with cinnamon sprinkled on top.
Fall Fashion
1.5 oz Woodford Reserve bourbon
1 Tsp raw sugar
Dash of orange bitters
Garnish with ice ball and cinnamon stick
1/4 oz. Pumpkin simple syrup (Recipe below)
     Cut 2 oz. of pumpkin into small cubes and baked at 400 degrees for seven minutes. Add 2 oz. sugar and 2 oz. hot water, puree, strain and chill.
P.H Pumpkin Fizz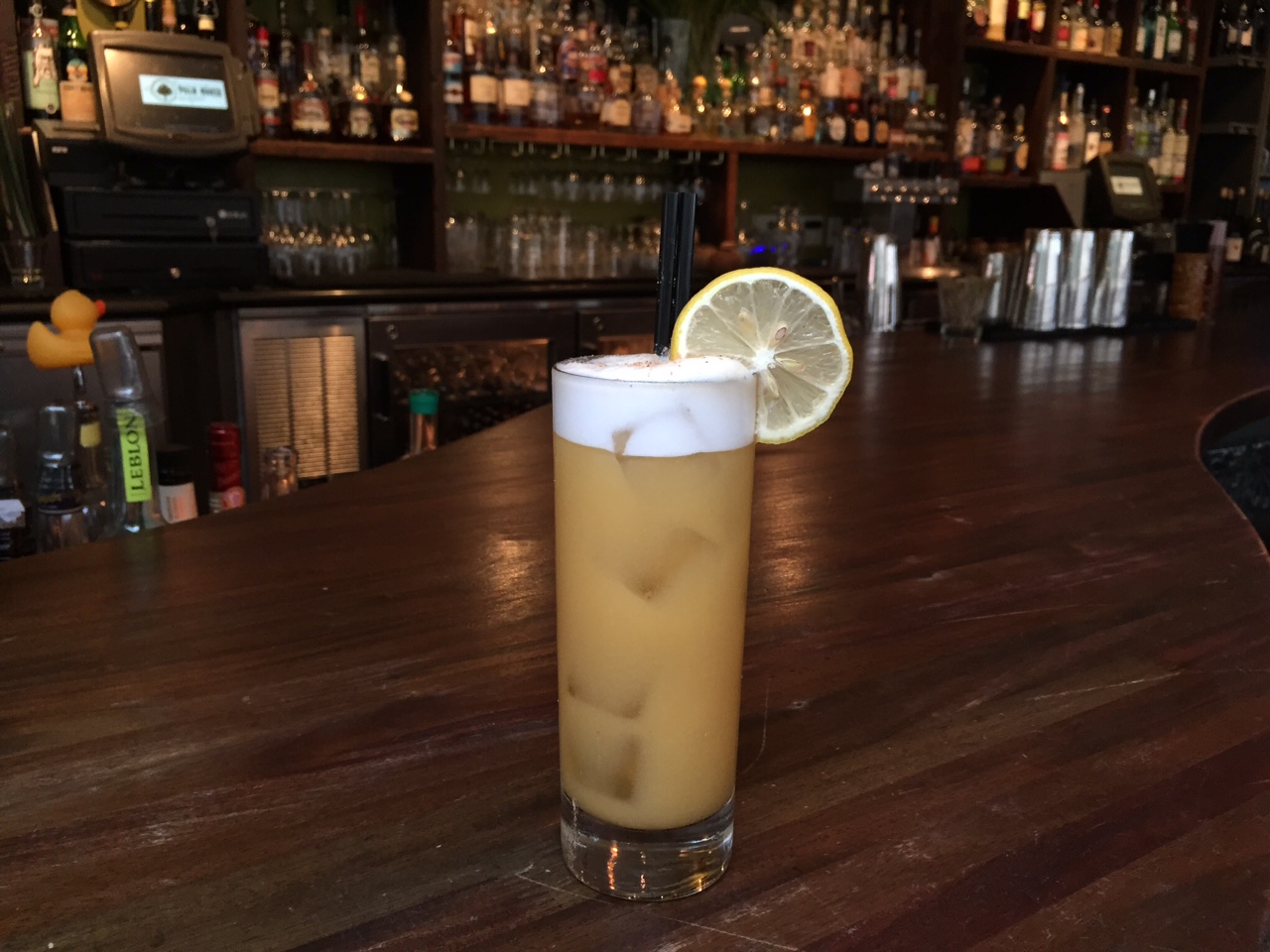 1.5 oz. Snow Leopard vodka
3/4 oz.
Lemon juice
1/2 oz. Cinnamon syrup
1/2 oz. half & half
1 egg white
1 Tbsp pumpkin butter
Pumpkin Latte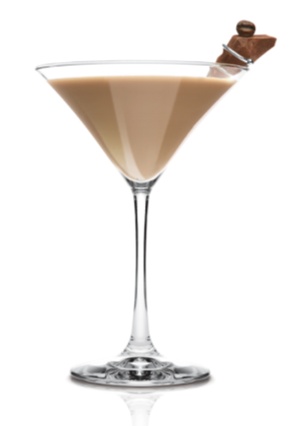 2 oz. Avion Espresso tequila
2 oz. Pumpkin irish cream
Garnish with cinnamon stick
Combine ingredients into a shaker with ice. Shake and pour into a martini glass.
Smashing Pumpkin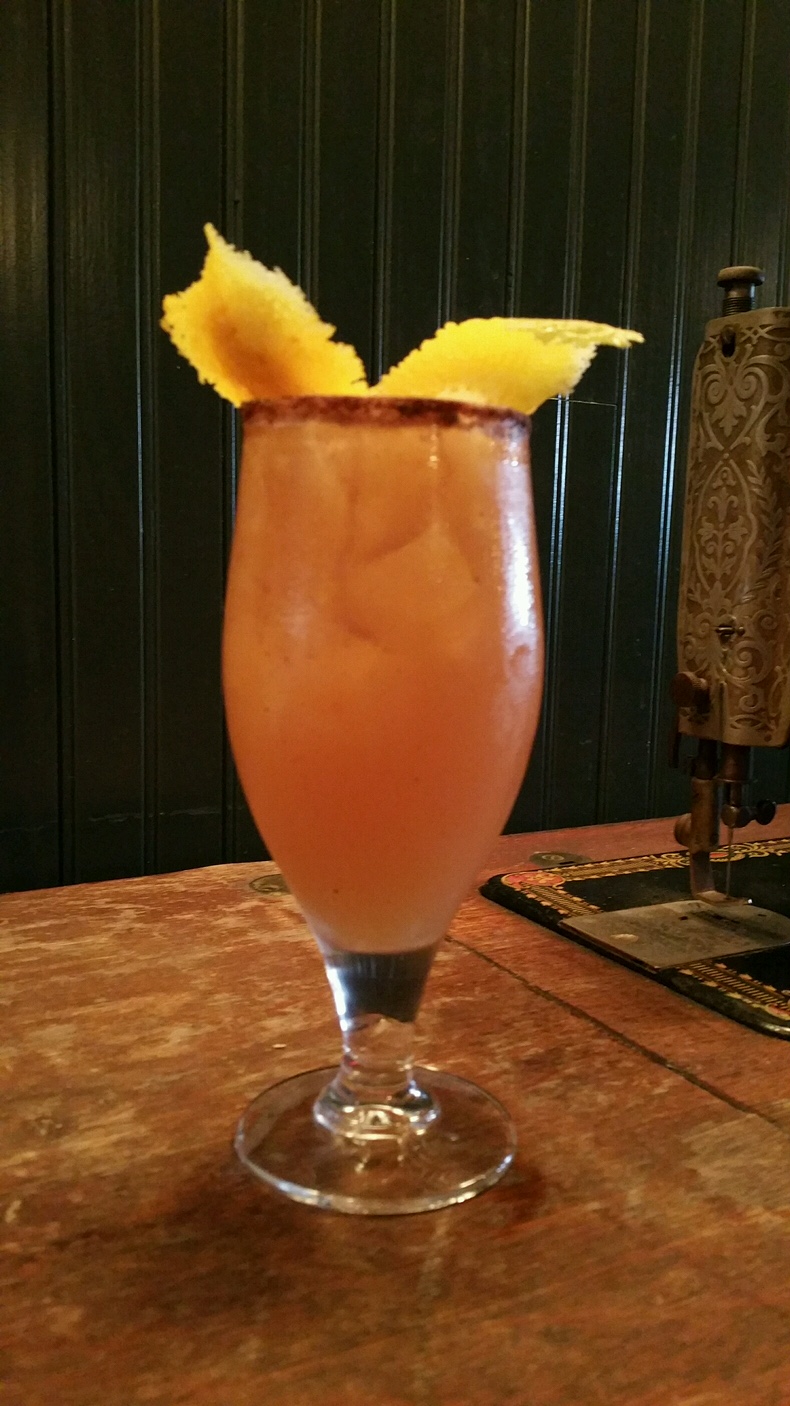 1.5 oz. Old Forester bourbon
1/2 oz. Pimento All Spice Dram
3/4 oz. Freshly squeezed orange juice
6 oz. Southern Tier Pumpkin beer
Rimmed with a mix of cinnamon, clove, ginger, nut meg and star anise. Garnish with an orange twist
Jack's Lantern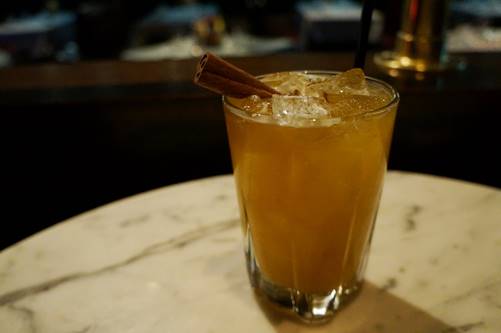 1.5 oz. Captain Morgan spiced rum
1/2 oz. Maple syrup
1/4 oz. Lemon juice
1 Bar spoon pumpkin puree
Dash cinnamon
Top with Smutty Nose Pumpkin beer