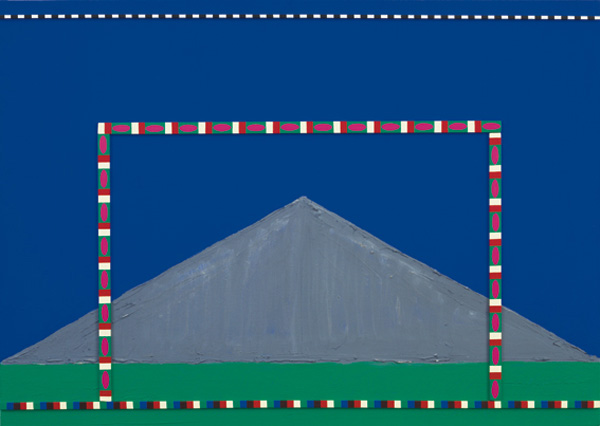 TUESDAY, OCTOBER 6
Opening: "REGINA BOGAT WORK FROM THE 70s AND 80s"
Associated with the artists of the New York School—including Ad Reinhardt, Eva Hesse and Mark Rothko—who made the famous Cedar Bar their clubhouse in the 1950s and '60s, Regina Bogat fell off the art world's radar in the 1990s. With this third show at the gallery—focusing on her experimental paintings, works on paper, sculptures and objects—the artist continues her recent comeback. Her paintings are pure abstractions interwoven with colored cords and pieces of wood, while her Memorial Boxes incorporate objects collected by her deceased husband, the artist Alfred Jensen.
Zürcher Gallery, 33 Bleecker Street, New York, 6-8 p.m.
Screening and Talk: Keltie Ferris Art21 Film Screening & Conversation at Mitchell-Innes & Nash
One of the most talented painters to arrive on the New York scene in the past decade, Keltie Ferris is being celebrated with her second solo exhibition at Mitchell-Innes & Nash as well as by the ART21 documentary series New York Close Up. Come early to see the show and stay for the screening of a short film of the artist in action, Keltie Ferris Spray Paints in Solitude. The evening is capped off with a conversation about the new work on view between Ms. Ferris and Jarrett Earnest, a writer for The Brooklyn Rail.
Mitchell-Innes & Nash, 534 West 26 Street, New York, 6:30 p.m.
Opening: "Jim Shaw: The End is Here" at the New Museum
A leading member of a renegade school of figurative artists—including Mike Kelley, John Miller and Tony Oursler—who came out of Cal Arts in the 1970s, Jim Shaw is finally getting a survey exhibition at a major New York museum. The three-floor retrospective features early Xerox collages that he made for his band Destroy All Monsters, airbrush portraits inspired by Hollywood crime dramas, drawings made from his dreams, a series of works chronicling an imaginary boy's coming of age story and installations and banner paintings that point to the underbelly of American life.
New Museum, 235 Bowery, New York, 7-10 p.m., by invitation only. Open to the public October 7
Performance: "Lonnie Holley" at Artists Space
A self-taught artist and musician born in Alabama in 1950, Lonnie Holley is best known for his lively abstract paintings and found-object sculptures. While his artwork has been exhibited and collected internationally since the early 1980s, his improvised sounds and soulful lyrics have only come to the attention of the music world over the past decade. Come hear some the intuitive artist's musical creations, which he is said to perform differently each time.
Artists Space, 55 Walker Street, New York, 8 p.m., $20
WEDNESDAY, OCTOBER 7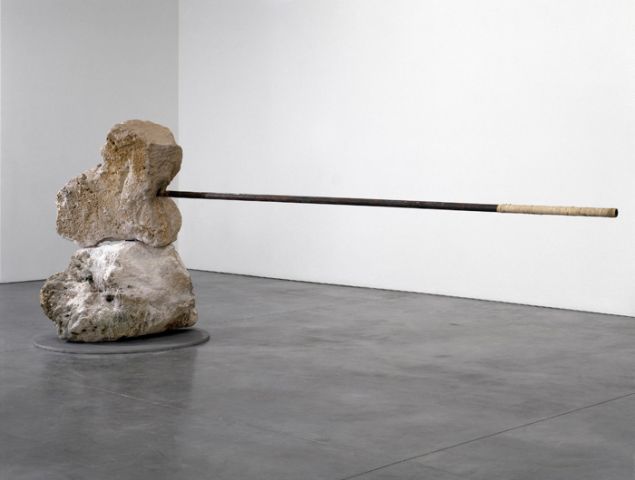 Opening: "Museum of Stones" at the Noguchi Museum
In conjunction with its 30th anniversary, the museum presents an exhibition that juxtaposes the Japanese-American modernist's work with contemporary sculptures by 30 renowned artists. Janine Antoni, Scott Burton, Mel Bochner, Jimmie Durham, Gabriel Orozco, Lawrence Weiner and others are set in dialogue with Mr. Noguchi's sublime pieces from the collection and a special installation of 15 Chinese rock-related objects on loan from the Metropolitan Museum of Art.
The Noguchi Museum, 9-01 33 Road, Long Island City, 10 a.m.-5 p.m., free with museum admission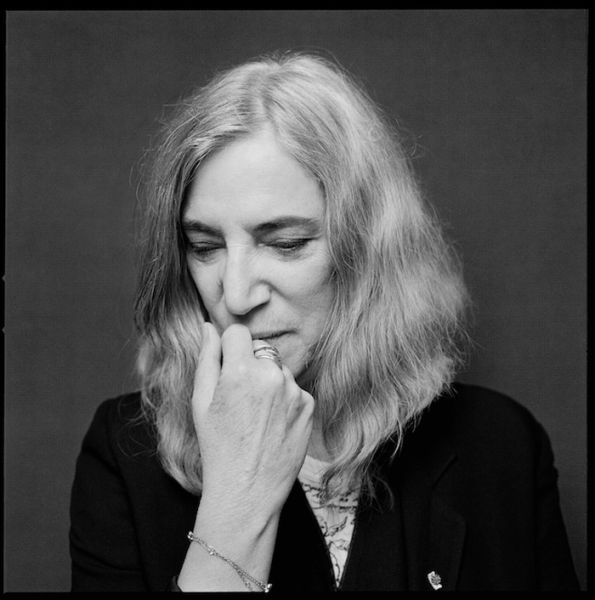 Reading and Book Signing: Patti Smith at Barnes & Noble Union Square
Poet, performer and visual artist Patti Smith—an underground legend turned National Book Award-winning author—reads from and signs copies of her new book M Train. An impressionistic memoir about her dreams, inspirations and life, the book begins with Ms. Smith writing in her notebook in a Greenwich Village café and moves on to Frida Kahlo's blue house in Mexico, the poet's Far Rockaway bungalow and the graves of such influential writers as Jean Genet, Sylvia Plath, Arthur Rimbaud and Yukio Mishima.
Barnes & Noble Union Square, 33 East 17 Street, New York, 7 p.m.
THURSDAY, OCTOBER 8
Talk: Half the World and All of Time: Asian Art at the Met at the Metropolitan Museum of Art
Presented in conjunction with the Met's 100th anniversary of the Department of Asian Art, the museum presents two talks on Asian art: Associate Curator Soyoung Lee will lead Korea Through the Western Eye and Curator of Chinese Art Jason Sun takes us on a visual journey with Harder Than Steel: China's Enduring Passion for Jade. Both talks use the Met's rich collection of Asian art as the point of departure to explore cultural traditions in the second presentation in the museum's comprehensive, four-part series.
The Metropolitan Museum of Art, 1000 Fifth Avenue, New York, 11 a.m., $30
Opening and Performance: "Jen Ray: Deep Cuts" at Albertz Benda
Billed as a homecoming for an American artist who has been living and working in Berlin for nearly 10 years, "Deep Cuts" presents Jen Ray's paintings, collages and performance art, which address gender politics and queer theory. While her massive watercolors capture female warriors traversing surreal landscapes, Ms. Ray's collages resemble flags to be carried into battle. An opening night performance features a procession of women—including American singer Honeychild Coleman and Berlin-based actress Amor Schumacher—that begins on the High Line and ends at the gallery.
Albertz Benda, 515 West 26 Street, New York, 6-8 p.m.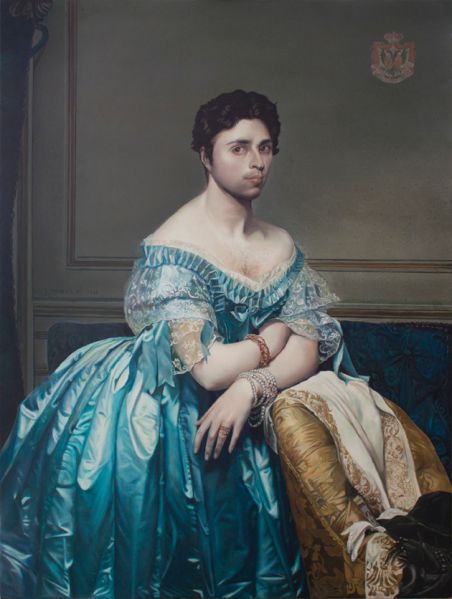 Opening: Taner Ceylan: "We Now Must Say Goodbye" at Paul Kasmin Gallery
A Turkish photo-realist painter, Taner Ceylan returns for his second solo show at the gallery with two paintings and 10 drawings inspired by Jean-Auguste-Dominique Ingres' famous 19th century painting of Princess de Broglie. Taking Oscar Wilde's maxim "Every portrait that is painted with feeling is a portrait of the artist, not of the sitter," as his point of departure, Mr. Ceylan paints the head of Ingres on the Princess' body, amongst other appropriations on Ingres' masterpiece, which hangs at the Met.
Paul Kasmin Gallery, 297 Tenth Avenue, New York, 6-8 p.m.