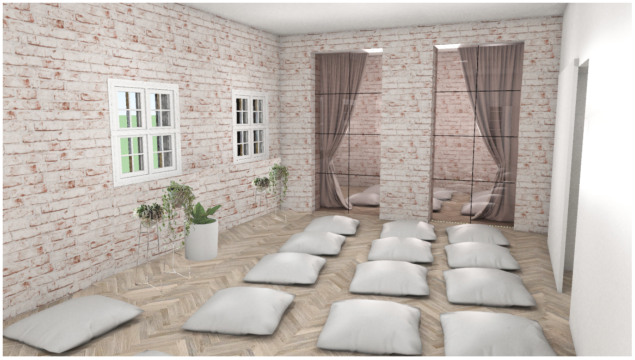 Here in New York, no wellness trend can truly claim legitimacy until it is neatly packaged into the form of a boutique drop-in studio—something that busy city dwellers can slip into their schedules in between a trip to Juice Generation for a green smoothie and their appointment at the facial or blowout bar.
The latest wellness trend to receive the boutique treatment is meditation. Once a foreign-sounding art practiced by a devout few, meditation is now flooding into the mainstream in the form of innovative startups, Friday night social events and freaky-looking, human-sized pods. As of this November, it will also take the form of MDNFL: a modern, Homepolish-designed drop-in studio on Eighth Street in Greenwich Village.
Just like how on-the-go fitness fiends might drop into Y7 or Sky Ting for a quick yoga session, New Yorkers will be able to drop into MNDFL for a 30- or 45-minute guided meditation, led by one of the studio's 25 certified teachers whose backgrounds encompass a variety of ancient meditation traditions. Clients can also schedule one-on-one guided meditations, or drop in for self-guided meditations when classes are not in session.
The purpose of the studio is to make meditation more accessible, the MNDFL team told the Observer. All classes are non-denominational, jargon-free and based around relatable ideas like stress management or coping with work-related issues.
"Everywhere else I teach [meditation], it's a two-hour commitment. They're really weird places with rigid iconography," Lodro Rinzler, MNDFL's chief spiritual officer, said. "But meditation is just a practical tool anyone can use. We want to make meditation accessible to all New Yorkers."
When clients arrive at the sub-street-level studio, they will be able to grab some tea in MNDFL's community space before class starts. When it is time to meditate, they will make their way down the hall to the studio and grab a seat on a cushion of their choice. Clients can even reserve their favorite cushion locations ahead of time.
As with the city's many other boutique wellness offerings, membership at MNDFL could require some adjusting of one's personal budget. A single drop-in class costs a relatively affordable $15, while a monthly unlimited membership costs $200.
It might seem like a lot to pay for a practice that folks can also do at home for free, perhaps with guidance from an app. But the MNDFL team believes there are unique benefits to meditating in a studio setting.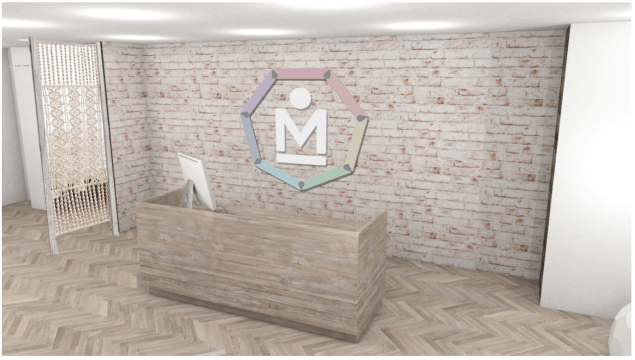 "If you have a yoga mat at home, you could practice yoga in your house, but a lot of times busy New Yorkers just want to watch TV," MNDFL CEO Ellie Burrows said. "Practice requires discipline, and sometimes it's hard to have discipline in your own home."
Plus, MDNFL offers clients the chance to ask their teachers specific questions.
"There's something to be said about having a teacher, where at end of the session you can actually ask questions," Mr. Rinzler pointed out. "A lot of apps use guided meditation, but if, say, your knees hurt, there's no one to ask about it."
The studio will open in early November, at 10 East Eighth Street. Those interested in signing up can enter their information on MNDFL's website.