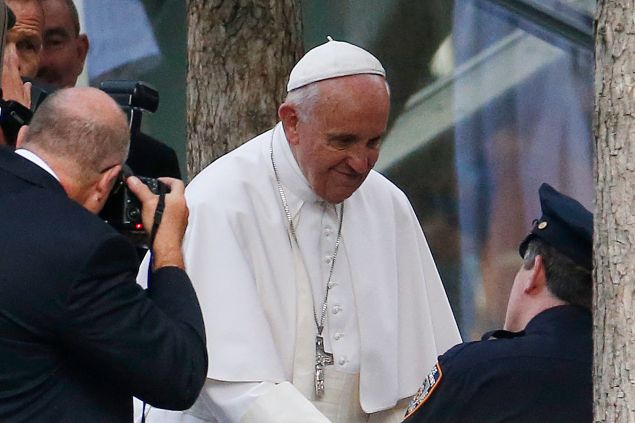 You could hear the roar like a living thing from outside. A wave of sound climbing up Fifth Avenue, at the slow rolling rate of a Popemobile, church bells ringing, mounted police horses giving short sharp neighs of confusion. Outside St. Pat's lurked a triptych of politicians, fidgeting on the stairs: Gov. Andrew Cuomo, Sen. Chuck Schumer, Mayor Bill de Blasio. Inside St. Patrick's, I looked out from St. Joseph's chapel to see a sea of crazy-happy people, smiling face-crackingly wide.
By three hours later, it was over. We'd seen a few glimmers of Pope Francis, a white-and-green-garbed elderly man, miter slightly askew—glimpses not because he was far away but because sensible adults were standing on pews to see him, camera phones aloft.
It's been a week since Shepherd One touched down in the U.S. to a warm response. In the wake of the papal lift-off, what are we left with? Something, to my surprise. A New Yorker to the core, I expected to find him a traffic disturbance. Although I didn't mind the thought of being included, at the Cathedral, in one of his blessings.
Who doesn't mind being blessed?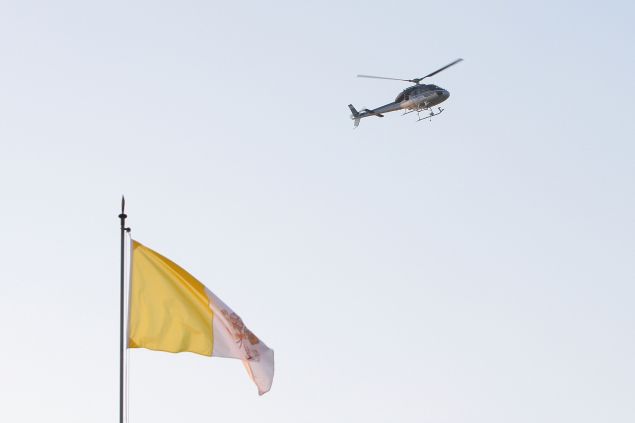 It wasn't the speeches, which you might have seen on TV, that linger. They were solid, largely uncontroversial and apparently heartfelt. Miter often lilting to the side—the guy clearly needs an energy drink—he was visibly weary of a brutal schedule that makes me distrust his Vatican handlers. (They have historically shown a strong fondness for cyclical Pope turnover.) He's 78 and not kidding when he asks: "Pray for me." 
No, what sticks with me is the crafty little old man zigzagging to the side when he sees a cute baby or someone in a wheelchair, a rogue Pope loose in the aisles, sprinting away from his Secret Service handlers, kissing toddlers willy-nilly and with grandparent-like glee.
This was the beginning of a desperately needed makeover for the Catholic Church. As I looked out at the Vespers event, attended by many clergy, last Thursday, I thought: the last time you got this many priests in a room…well, you fill in the Jay Leno joke.
As a child raised Catholic, where interactions with priests were generally marked by compassion, good humor and the distinct suspicion that they'd been drinking, it was nice to have the simple delight of having a news event about my faith that was not creepy.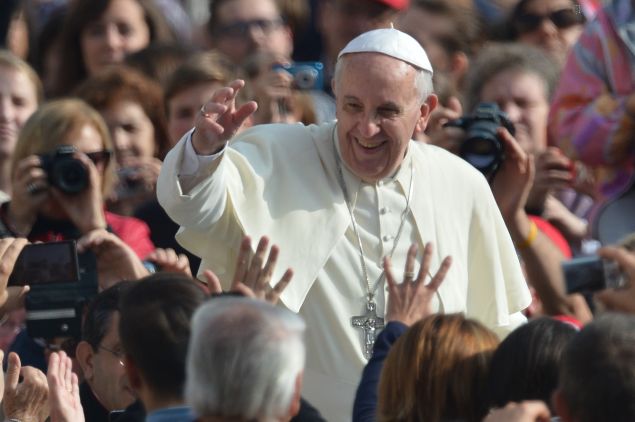 Inside St. Pat's, the mood was a like a wedding with no in-laws. Like the chorus in the Simon & Garfunkel song "Cecilia" ("Jubilation, she loves me again!") Crazy giddy. Being a cynical New Yorker, I remember thinking the next day the stock market would soar, which it did.
Why did people go nuts? Is every other world figure/politician so venal, is the world so messed up, that the Pope is the one making sense? Maybe (and how weird that would be).
Yes, I was uncomfortable with some scenes on TV of people expecting a miracle, thrusting a terribly sick child at an old man. But, to be honest, I'm uncomfortable with people with terribly sick kids in general, something I'm not proud of. It was good to be reminded of what people cope with, what they can rise above.
It is by and large not cool to have faith, to admit to it, to discuss it, here in New York City—certainly not in the art world, where I've made much of my adult life. (It is an extremely spiritual place, though with different gods.) In this town, charitable work often means attending celebrity-hosted benefits and then giving away our VIP bracelets to fans outside as we exit for another party.
Pope Francis (who has many severe problems still to solve, and antiquated doctrines to rethink—we're not letting the church off the hook here), refreshingly, was having none of that. At St. Pat's, he discussed, among other things, materialism. He asked that we find "a different way of resting…that is more generous." He noted: "We think that surrounding ourselves with worldly goods can help us…"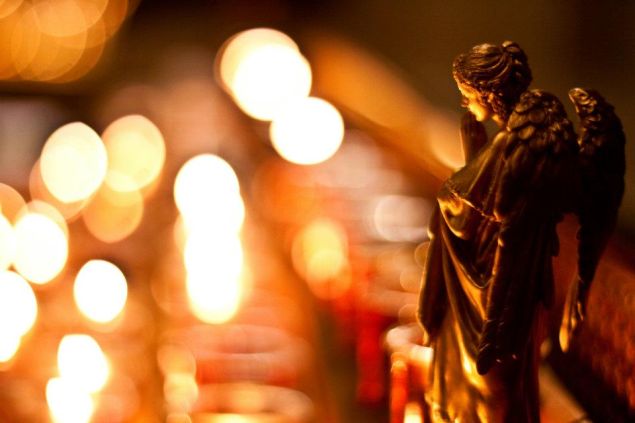 Well, he's got our number.
Indeed, it is almost courageous in this self-conscious metropolis to admit faith does matter to you, and the Pope's visit made it easier for people of all faiths to do that. Which is important to do because if people like Kathie Lee Gifford are the only one talking loudly about God, God can get a bad rap.
Some people expected nothing from the Pope's visit, some people expected a miracle. But then, for 48 hours, New Yorkers talked about religion. I'll take it.