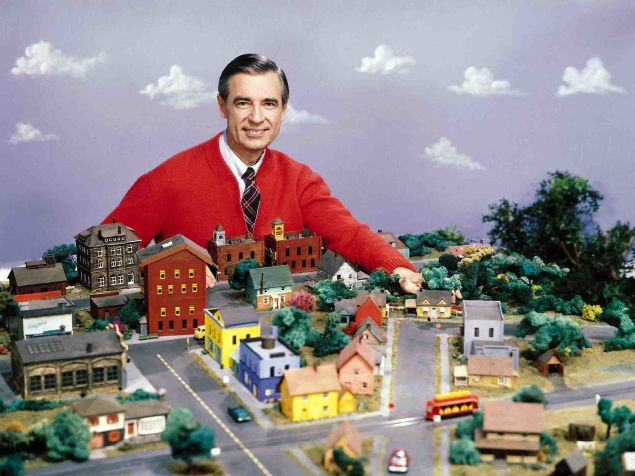 Previous editions of A Millennial Reviews can be found here.

What's up Florheads. As you are aware from reading my scathing Facebook posts and my most recent viral photo series (pictures of old people at the mall scowling and holding cardboard signs with statements about body politics), I'm not exactly thrilled with the state of modern television. I stopped watching Game of Thrones when they killed those poor skeletons at Hardhome (#StandWithSkeletons), I stopped watching Louie when I found out he eats dairy in real life, I stopped watching Mad Men halfway through the opening credits (NO THANK YOU). I love to stop watching things. It's my generation's method of speaking truth to power. Notwatchtivism has single handedly ended the careers of white male fascists like Charlie Sheen and Stephen Colbert, and I also believe it's responsible for the Arab Spring of 2010. Unfortunately I've had to unwatch so many programs that lately I've been running out of shows to put on in the living room while I do my daily crossfit regiment (jumping around in Moon Boots while wearing Sock Em Boppers and a Skip-It until I faint). I was about to give up entirely until I logged into my dad's boss's friend's Netflix account and found this new show called Mr. Rogers. I ended up watching the entire first season (four 20 minute episodes) in one sitting. I can't wait to rewatch it when I'm hungover from drinking Burnie Sanders's all weekend (99 percent Vodka, 1 percent Vermont cheddar, topped with whipped cream to look like Berndog's hair, then you light the whole thing on fire and try to drink it before his hair curdles).
No trigger warnings necessary: this show tells a gripping story while fighting the good fight by means of POSITIVE social messages. It's refreshing to finally watch show where I don't have to see characters gratuitously "conflict" with one another just to serve the purpose of a "plot" (shock value). Mr. Rogers is about a man who lives in a Minecraft level and wears a deep-V cut sweater over an entire Office Max uniform. It's sort of half talk show, half fantasy drama. The monologue tends to include some pretty hot takes on art (coloring), identity politics (being friendly), and post-industrial infrastructural venture capitalism (trollies). M-Rog then chews the scenery a little while backed up by his house band, OMINOUS PIANO TINKLING. I'm pretty sure I read on an Answers.com listicle (that crashed my iPhone 3) that Brian Eno is playing the piano uncredited here, but I can't say for sure because I can't really fact check anything anymore without a bunch of "singles in your area" ads popping up. Next, he throws to the episodic portion of the show, a suspenseful and sexy fantasy saga called "The Neighborhood of Make-Believe," daringly cast with completely non cgi puppets and a few mentally challenged adults. Characters include "King who wears a Crown Royal Bag as a Cape" and a Prince that's basically Joffrey from Game of Thrones but much shinier. Joffrey goes to school with a cat and a bunch of owls and shit that look like they fell out of the guy from Of Montreal's hair. This whole thing looks like a Tune Yards video with a 25 dollar production budget.
The interview segment is where Mi$ter R0g3rz shows he really gets millennials. Instead of pandering to middle America by booking some sort of Daniel Tosh or Sean Penn nightmare, he has on real people, like Humans of New York people. Guests have included: A mailman, a cop, a burlap bag, Lou Ferrigno, an Asian person, a guy who makes sculptures out poems, Marc Maron, silence, the inventor of the electric car, The Zodiac Killer, Lena Dunham, Shelbyville Mr Rogers, Mark David Chapman, Grimace, and the list goes on. Whereas most talk show hosts would lowball fluff questions at these people, Mr Rogers just sort of fills them full of molly and stares wall eyed at them while they explain how umbrellas work or something. The only time I ever recall getting as high as these people look was the time I went to a secret VICE party at SXSW in the kitchen of a Wendy's. I got so stoned I made out with the side of Skrillex's head because someone had drawn a face on it. I woke up at Elijah Wood's house wearing one of those Mexican Chewbacca bandolier ammo things full of 5-Hour Energy Drinks and something called a Mauve Badge. It was B-A-N-A-N-A-N-A-S and so is this show.
At this point in the show you can tell he's coming down a bit so he often throws to some sort of life-hack-umentary about how crayons are made. I really dig this part because as we all know, I Fucking Love Science. I Fucking Love Science so much I got half of a geology degree when I was 19 and then I dropped out to become a librarian, now I Fucking Love Silence. I'm just kidding, I don't have a job. I'm writing this on a flip phone. Anyhow, he rounds every show out by taking off his sweater and putting on one of those jackets they give you at nice restaurants when you came in wearing a Houston Rockets jersey. Then he sings a Sufjan Stevens song and credits roll. Perfect television show.
Bernie Sanders: The 90 percent of my vodka has been exploited by the 10 percent of the ice in my beverage which has caused an exponential decrease in the buzz that hard working Americans like yourselves have managed to receive from the drinks that we have been promised in the constitution of The United States of America.