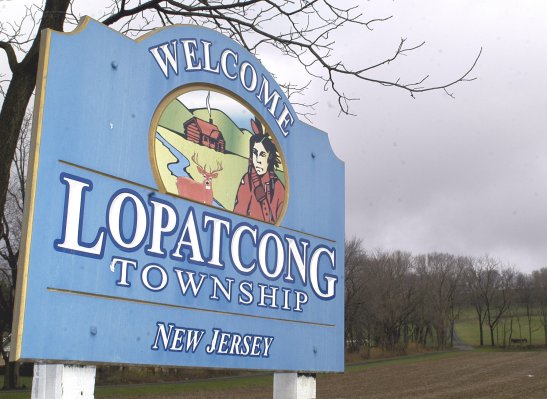 This is why we can't have nice things.
In the space of about 10 days, two local Warren County governments imploded.
The first, in Greenwich Township, the resignations of three Township Committee members left the governing body without enough members left – two, feuding — to even call a meeting.
For those who think that government does nothing here is your test case.
The Committee has advertised for replacement members, but under state law, the governor gets to choose the replacements. With Gov. Christie on the campaign trail they might have to head to a coffee shop in Derry, N.H., to get his answer.
In the second town, Lopatcong, where I live, Mayor Tom McKay was censured by the Township Council after an independent study of his behavior found he had harassed Township Clerk Beth Dilts by allegedly making remarks about the sexuality of Dilts and a township volunteer.
That McKay is feuding with Dilts is not a surprise since one of the  mayor's campaign promises was to get rid of her if elected.
The tension between Dilts and McKay was cited in the independent report as a contributing factor for the dysfunction of the Lopatcong government.
Ya think?
McKay at a recently council meeting declared himself the victim in this episode.
The dysfunction is so well known in the county that when I was in Belvidere at a Warren County office recently addressing an issue caused by an error made by a Lopatcong township official, I was told that county officials are keeping an eye on all transactions coming  out of Lopatcong.
Thanks, guys. It is reassuring as a taxpayer to know that the next level of  government up thinks you are so incompetent that they have to monitor your actions.
McKay was the mayor who among his first actions  in office was to questionably obtain a link to the police department security system. Personal safety, don't you  know.
Because, of course, Lopatcong Town Hall, in a building that includes the police department, and located in a residential neighborhood across the street from a Christian grade school, is a remarkably dangerous place.
But at least Lopatcong has a government.
In Greenwich, one Committee member quit because he is moving out of town, another quit after a drunk driving citation out of Pennsylvania became public. And the third one just quit, citing  a dissatisfaction with the process of replacing the other two.
That left Mayor Jim Adams and his feuding partner Deputy Mayor Elaine Emiliani alone on the five-member committee. They will be unable to assemble a quorum, and you know, do things like pay the township's bills, until the other seats are filled.
Adams, in a letter to the Easton Pa., Express Times, blamed Emiliani for the departure of the committee members.
The recent Greenwich mess follows about a year of activity that has the Warren County Prosecutor's office peeking in on the Township Committee and police department after a dispute over department management and overtime that had at one point the Committee removing computers from the police department. In addition, the township ran afoul of the state court system when it apparently jumped the gun in shifting Greenwich municipal court functions to neighboring Pohatcong.
These are not unpleasant townships, Greenwich and Lopatcong.
They both experienced tremendous growth starting in the 1990s – Greenwich's population grew from 1989 in 1990 to 4,354 in 2000, and is now 5,772, while Lopatcong added 3,000 residents since 1990 to settle today at 8,074, according to the U.S. Census Bureau.
Each town responded, not unreasonably, to that growth with additions to schools, new or improved recreation facilities and a few more township employees, like police, to address the impact of growth.
Each township has a well-defined commercial districts, and Lopatcong should benefit as the redevelopment of the former Ingersoll-Rand site unfolds. That is a sizeable project that could see its effects spill into Greenwich.
Yes, property values dropped, as they did across New Jersey and the nation following the 2007-09 recession, and the local government's ability to plan is hampered by the dysfunction of state government in Trenton.
But these are not unmanageable towns. Crime rates are low, McKay's suspicion notwithstanding. The schools are educating the kids and the recreation areas are filled with children and adults and provide respite and buffers from overdevelopment. Businesses open.
And yes, while the local governments struggle with tax issues, they are not,  despite our right as New Jerseyans to declare them so, oppressive.
The property values, even while they dropped in recent years in these towns, remain generally higher than state average and higher than many Warren County towns.  That is a factor in local tax rates that is often removed from the taxation discussion.
To McKay and Adams I would say this: When your governing body ceases to function, it is everyone's fault.
But as mayor, either as the elected official as in McKay's case, or the appointed mayor, as in Adams' case, you set the example.
It is a measure of disrespect for the office you hold – one you hold with the permission of the residents, by the way – that you seem to forget that your job is to govern; dispute, disagree, yes, but at the end of the day — function.
You are at the end of the day, one placeholder in a long line of placeholders and replaceable.
These are not personal fiefdoms, but collections of residents and businesses and employees and school kids who need you to perform at the least, the most basic function of governance.
And when higher levels of government have to take your hand repeatedly to show you the path of righteousness, you're doing something wrong.
Focus, please.
Michael Daigle is an award-winning freelance journalist and author of the novel The Swamps of New Jersey.