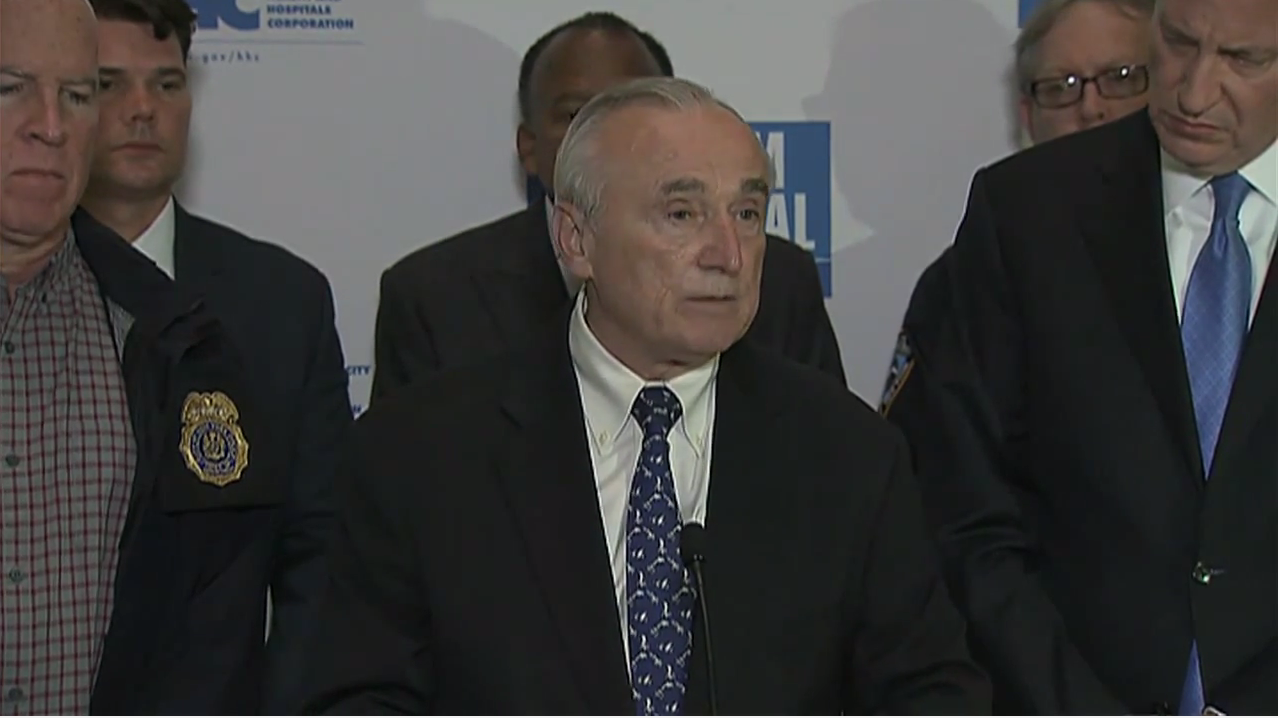 A New York City Police Officer has died after being shot in the head by a man suspected of stealing a bicycle in East Harlem last night—the fourth police officer shot and killed in the line of duty since last December.
Officer Randoph Holder, 33, a five-year veteran of the department who worked for the housing bureau that patrols public housing areas, was pronounced dead at 10:22 p.m. last night, Police Commissioner Bill Bratton said in an early-morning press conference at Harlem Hospital. Holder, who moved to New York City from Guyana, came from a line of police officers: his father, also named Randolph Holder, was an officer in Guyana, as was his grandfathers.
"Three generations of police in this family, and now the latest generation served here with us in the New York City Police Department, and tonight did what every other officer in the NYPD does when the call comes—he ran toward danger," Mr. Bratton said. "It was the last time he will respond to that call."
Mr. Holder was responding to shots fired near East 102nd Street and First Avenue, Mr. Bratton said, and followed witness reports that several men had run onto the footpath along the East River. A man told police his bike had been stolen at gunpoint by one of the men who had run to the path. On an overpass above the FDR Drive, officers—including Holder—encountered a man on a bicycle, and they exchanged gunfire, Mr. Bratton said. Holder was struck in the head.
The suspect, who as shot in his legs, was later apprehended at 124th Street by other officers, and is expected to be released from Cornell Medical Center and taken into custody by police.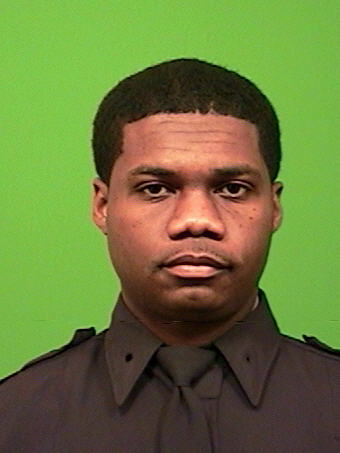 "This sadness is so hard to describe, what everyone is going through, and we're fighting to understand the loss of a man who did so much, cared so much, dedicated his life to protecting others," Mayor Bill de Blasio said at the hospital last night. "As you heard from the commissioner, an immigrant who wanted to give back to his city and his country, and who had an exemplary record as a police officer, who did everything the right way."
Holder is the fourth officer to be shot to death in the line of duty in 11 months, since a gunman who had posted online messages seeking revenge for the killing of unarmed black men had assassinated Officers Rafael Ramos and Wenjian Liu as they sat in their patrol car in Brooklyn late last December. In May, Officer Brian Moore was shot to death in Queens.
"Four police officers murdered in 11 months—that's about as bad as it gets," Mr. Bratton said last night.
The deaths of Liu and Ramos came on the heels of massive protests in New York City over a grand jury's decision not to indict a police officer in the death of Eric Garner on Staten Island, and exacerbated long-simmering tension between Mr. de Blasio, who ran on a platform of reforming the NYPD's relationship with communities of color and reducing the use of stop-and-frisk, and members of the NYPD. The night of the officers' death, police at the hospital turned their backs to Mr. de Blasio, something they did again at the officers' funerals. Patrolmen's Benevolent Association President Patrick Lynch said then that the mayor had blood on his hands.
But last night Mr. Lynch appeared alongside Mr. de Blasio at the hospital. While he has criticized the mayor's reforms to the department, Mr. Lynch focused only on the pain of losing a fellow officer and pleaded for "support" from the city's residents.
"New York City police officers, every day, go out and carry themselves like superheroes on the street. But the reality is, when we're attacked we bleed, when we bleed we die, and when we die we cry," Mr. Lynch said. "We need your support. We need your support. These police officers need your support as we bury our brother police officer. But it can't end there. We need your support every day, on every corner, in every neighborhood, so we can continue to carry ourselves like superheroes. So we can save you and protect you."
Mr. de Blasio ordered city flags to fly at half-staff today.