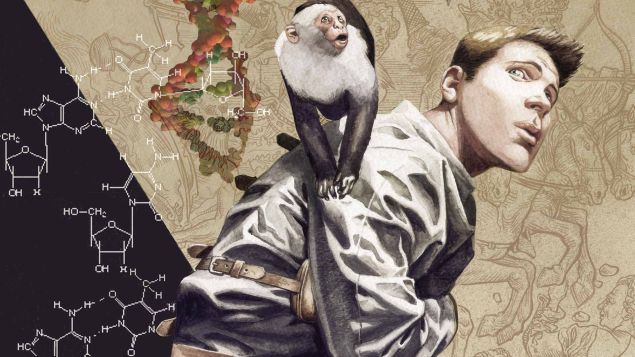 I'm almost afraid to write this news down, because I've been hurt many, many times before. But here we go: The Hollywood Reporter broke the news that FX is teaming with Brian K. Vaughan and Color Force's Nina Jacobson and Brad Simpson to develop Vertigo comic book series Y: The Last Man for television. The project, which is still purely in development, has no director attached but will be produced by FX and FX Productions.
Y: The Last Man, written by Vaughan with pencils from Pia Guerra from 2002 to 2008, follows Yorick Brown and his pet monkey Ampersand immediately after every other mammal with a Y chromosome dies, leaving Yorick as the last man on Earth. So almost like the FOX show, but with way less Will Forte and way more fanatical Amazons.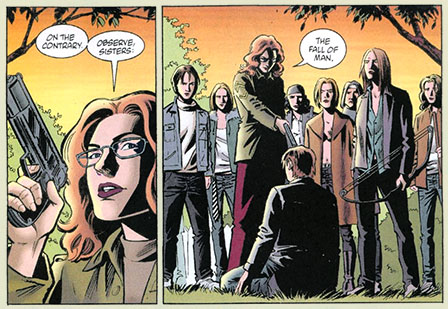 With Vaughan attached and FX's track record in recent years of consistent, quality television I can't see this going wrong. Unless, you know, it does. Y: The Last Man is a big story. A huge story, that not only took 10 volumes to tell but also spanned miles, time and viewpoints. Plus, there's a monkey, and he actually plays a significant role.
TV is also in a strange place comic book adaption-wise, because the sheer number is quickly crowding the airspace. The Walking Dead (and on a smaller scale, Fear the Walking Dead) has been a ratings juggernaut for AMC, and Seth Rogen and Even Goldberg's Preacher  still on the way. The major networks are one-by-one jumping into the comic book ring—FOX with its Batman prequel Gotham, CBS with Supergirl—and the CW is basically lighthearted comic book romp central. Even Netflix, quickly becoming the king of original streaming content, is locked into not one but four Marvel series.
When the news broke that HBO, no stranger to adapting superfan-worthy literature, was in talks with Zack Snyder to develop Alan Moore's Watchmen I worried that the TV landscape, great as it is, was growing too crowded with comic adaptations, that the demand was going to outpace the quality. Much the same way Marvel's movie schedule stretches basically into infinity, TV is realizing it has the same option when it comes to new shows. But when was the last time you were really excited for a new Marvel movie announcement?
Either way, FX has finally joined the competition and it has a heavy-weight in Y: The Last Man. Let the casting rumors begin. #AndySerkisForAmpersand