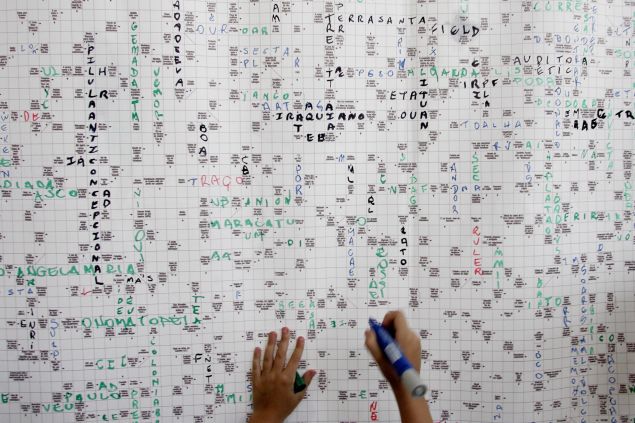 The independent puzzle world, a tight-knit grid, is about to get more company. American Values Club, the weekly crossword edited by Ben Tausig, is on the lookout for a new constructor, according to an announcement Mr. Tausig sent out this afternoon.
"In the interest of equal representation and also of producing a more welcoming vibe in publishing/intellectual life, we strongly encourage submissions from women and/or people of color," the announcement states. "Though all applicants will be seriously considered, these will be given priority consideration."
American Values, or AVCX, as it's colloquially referred to, is the largest subscription-based weekly puzzle in the world, with about 3,000 members. It was formerly published in the A.V Club. The puzzle features a revolving cast of about eight constructors—an exclusive group in the crossword community—including Aimee Lucido, Zoe Wheeler and Brendan Emmett Quigley. Caleb Madison, now puzzles editor at BuzzFeed (which launched its first crossword this week), is a former contributor.
Mr. Tausig's puzzles are voicey. Constructors are encouraged to write clues in the first person, explore raunchy themes and engage in a weekly conversation with solvers. "It's kind of like a sitcom," Mr. Madison said.
"Applicants may be crossword veterans or totally new to the biz, young or old," the statement reads. "The AVCX proudly uses a unique payment structure that gives constructors a percentage of profits; as we succeed, constructors are financially rewarded. We now average over $300 per puzzle, the most of any outlet."
Mr. Tausig, a professor of ethnomusicology at Stony Brook University, told the Observer in an email that the puzzle has never had an open call like this before.
"This is a big deal," he said.