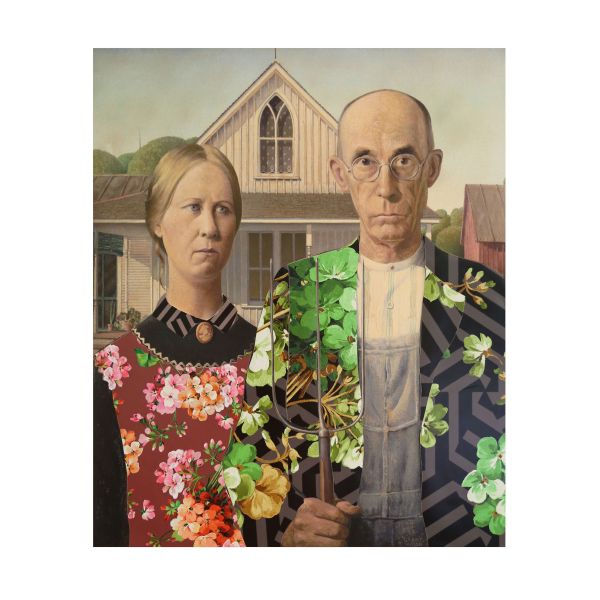 The breakneck speed of the modern fashion industry has been chronicled over and over again in past weeks, almost to the point of it becoming a tired topic. The cover of the latest cover of Women's Wear Daily features an image of a burning cellphone screen with a title that screams "Overheated!" Inside, designers such as Alexander Wang, Jason Wu and even Karl Lagerfeld discuss their feelings on the absurd annual schedule of shows, collections, previews, events and the likes.
The bottom line is that creative directors in the public eye have to keep up. Or they will have to pack up.
Just last week, at the FGI Night of Stars gala, Alber Elbaz pointed out his obvious absence on Instagram and how fashion has become a numbers and entertainment game. Yesterday, he was pushed out of his creative director role at Lanvin, following a 14-year stint. Last week, Raf Simons decamped from his much-celebrated role at the helm of Dior, citing a desire to focus on interests in his life, ones that fall beyond the realm of fashion design.
Despite all that grumbling, there is one brand which has risen to the top, thanks in part to having a young designer leading the charge. That brand would be Gucci and that creative is Alessandro Michele, whose whimsically colorful collections are part dowdy librarian, part Brooklyn thrift star, both of which come together in the form of frocks and bags that have an undeniable "it" factor.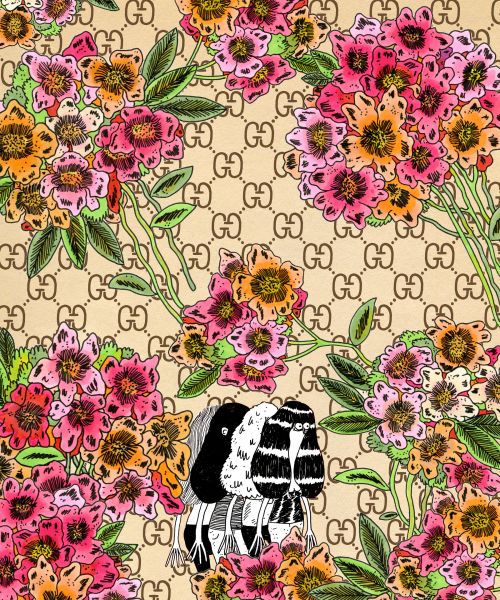 There is something about those floral prints, that grand collection of knuckle-dusting rings and those slightly obscure fur-lined loafers. Editors are obsessed and shoppers are entranced with the refreshing Gucci options that are hanging on racks today.
Another refreshing factor is that this historic brand has evolved see eye-to-eye with millennials, especially those who are constantly transfixed on apps like Instagram and Snapchat. Their latest project, #GucciGram, proves their prowess in this field.
Alongside their freshly redesigned website, Gucci has created an online destination for #GucciGrams, where a slew of Instagram artists can infuse their own creations with a touch of the brand's DNA. Mostly focusing on the Caleido and GG Blooms prints, accounts including @parisianfloors, @kalen_hollomon and @themostfamousartist took part in the project. Not all the participants are famous in the old school definition of the word; some are relatively unknown, but all are Instagram famous, due to their inventive illustration, photographs or mixed media creations.
As a result, 19th century pieces of art were reworked, a cheeky guide to deciphering a Gucci bag from a plastic bag was created and cartoon characters were captured dining in the brand's creations. As detailed in a press release, this aims to "celebrates the 'short circuit' of cultural references and, in particular, the one between traditional heritage and contemporaneity."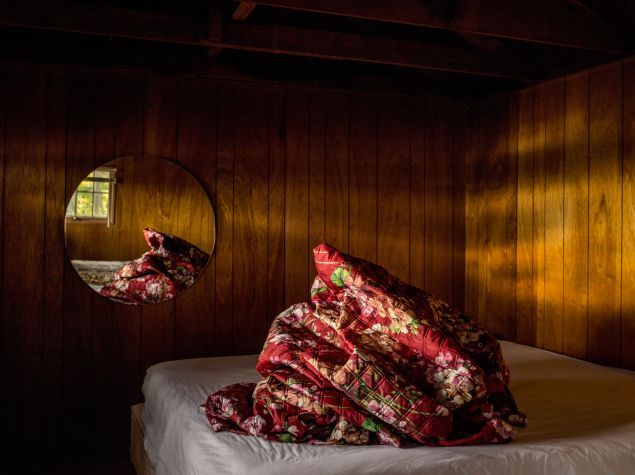 Far more imaginative than having a celebrity don a piece of clothing and having paparazzi images of that splashed across the web, #GucciGrams is truly a sign that the brand is eager to stay relevant, but will only do so in a way that aligns with their aesthetic. Which makes us wonder, what will they come up with next? And how soon can we see it?