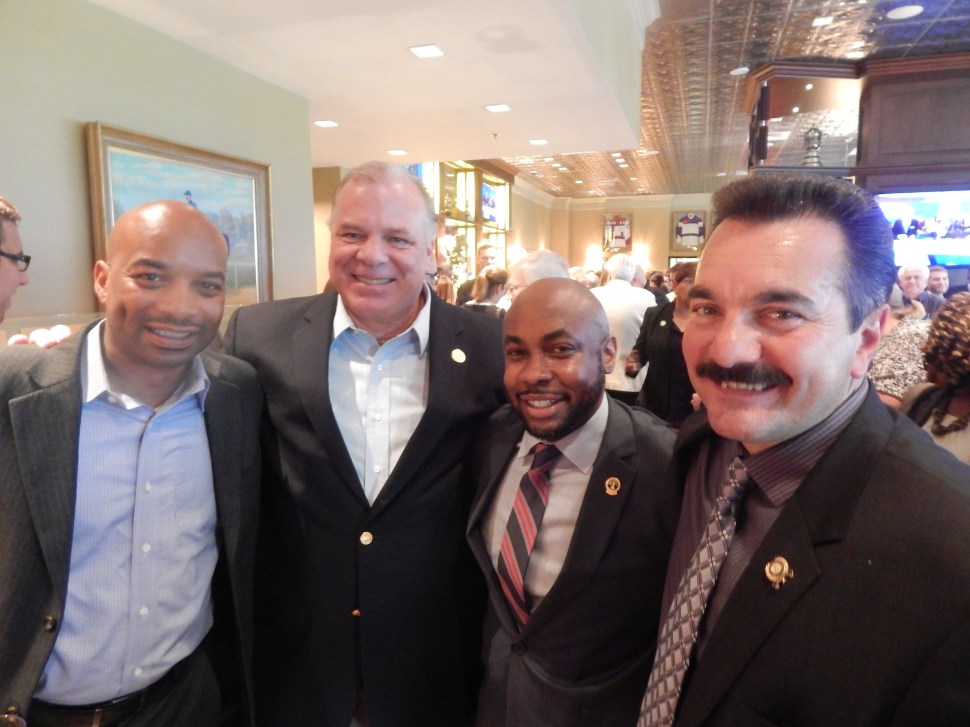 There has been quite a bit written in the press over the past couple days concerning my wife, her career decisions and my role in that decision making process. I have yet to respond publicly or privately as of yet directly to the comments leveled at me by Mayor Fulop or his supporters thru the press late last week. I will address those specific comments in due time and it will not be through the media. I believe when someone's spouse is attacked or their integrity is questioned in such a public manner and with such a lack of deference or respect, it is incumbent on me as a Husband and a leader of the residents of which I serve to respond in a manner that is appropriate to the wedding day vows I made to my wife of over 10 years and to the office that the people of this great city elected me to and which I currently hold.
I want all my family, friends and supporters to know that I appreciate all the prayers and words of support; and respect your thoughts and comments regarding the article of last week and the direct comments contained within that article. I would ask you to please understand that I believe that my response to this matter must be consistent with my personal belief system. To that end I will address this situation head on; in a manner of maturity and respect that was not afforded to my wife or myself.
That said I want to use this moment to acknowledge the one group of people who have been ignored in this situation though they matter the most, the voters, the residents of Jersey City and Hudson County. It is unfortunate and sad that this situation has been played out so publicly because of elected leaders and their supporter's willingness to speak so brazenly, publicly and loudly about my family. This position of which I was elected by the people should be used to advance the interest of citizens, not the interest of elected officials. I want to thank the residents of this great city and county for putting their faith and trust in me to represent their interests in providing for safe streets, quality education, and improved government services that will in turn make their families lives easier.
I pledge to continue to work relentlessly every day to continue to earn your trust and confidence in me as your elected Freeholder. I have spent over 15 years dedicated to a life of public service. It is a passion in me driven out service not personal advancement. I will not allow the inner workings and ambitions of an elected and non-elected chosen few deter me from my commitment to the constituents to which I serve at the pleasure of.
Thank you.
Gerry Balmir is a Hudson County Freeholder. Last week, Jersey City Mayor Steven Fulop – who backed Balmir in last year's Democratic Primary – made known his disappointment with Balmir and his wife over the fact that T. Missy Balmir, wife of the freeholder, accepted a job with the team of Senate President Steve Sweeney (D-3), a 2017 rival for governor.