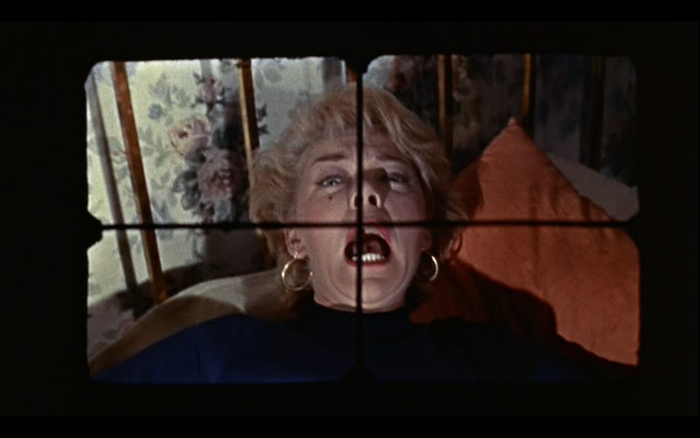 Before Psycho, there was Peeping Tom, the 1960 psychosexual thriller that centers on a serial killer with the compulsion to murder women while capturing their death throes on film. Just slightly too ahead of its time, the film was destroyed by critics on its initial release, taking down director Michael Powell with it, just before Hitchcock's Psycho was met later the same year with rapturous acclaim, changing what was possible to be shown on film and inaugurating the modern era of horror film.
The film is well worth revisiting now, after enjoying a life as a cult classic, these days it has been thoroughly redeemed by film historians and rightfully recognized as an essential turning point in horror history. It was the forbearer of many themes we still see playing out in the genre today:  voyeurism, repression, and sexualized violence. It can even be seen as a foreshadowing of today's "found footage" horror sub-genre in the way each death is captured on the killer's camera.
This post is from Observer Short List—an email of three favorite things from people you want to know. Sign up to receive OSL here.