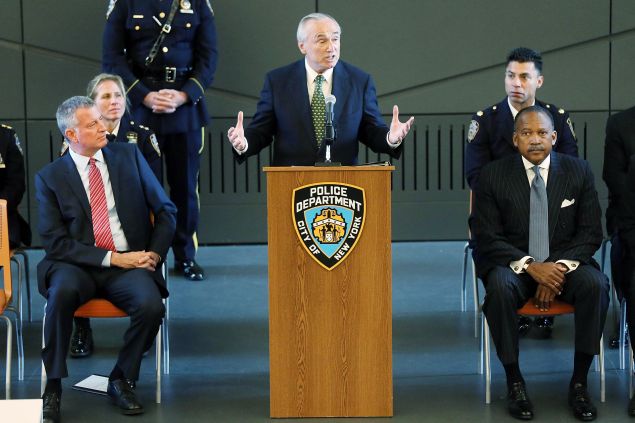 President Obama ordered the Justice Department to release 6,000 federal prisoners by the end of the month. Many were convicted of non-violent drug-dealing offenses. Approximately one-third of those on the list are undocumented immigrants who will be deported.
But for the other 4,000, while it is certainly good news, it will not be without significant challenges. Most will be faced with few job prospects, little community support and a real risk of recidivism.
Police Commissioner Bill Bratton articulated those concerns in a speech given last Friday at New York Law School. Mr. Bratton likened the effort to the well-intentioned—but ultimately dismal—efforts in the 1970s involving the release of the mentally ill from large state institutions. We need to prepare inmates for a successful reintegration into society.
Let's be clear: many, if not most of the people whom Mr. Obama intends to release have spent far too long in prison. Many of their sentences were excessive, established at a time when the "war on drugs" demanded harsh, and probably excessive sentences. But at the same time, most of these men and women were not model citizens before their incarceration. Often poor, under-educated and drug users themselves, they turned to dealing drugs because it offered better economic prospects than their other alternatives.
Most freed inmate will be faced with few job prospects, little community support and a real risk of recidivism.
So what are they expected to do once they rejoin free society?
Sadly, most don't fare well. According to the National Institute of Justice, within three years of release, about two-thirds of prisoners were rearrested. And within five years of release, about three-quarters of prisoners were rearrested. Moreover, drug offenders did worse on the outside than did violent offenders or public order offenders. (Only property offenders fared worse.)
Most ex-offenders need educational and vocational training. Some need mental health counseling, and almost all need a safe place to live—with an opportunity to break from the forces that helped get them into trouble in the first place.
Few, if any, of these supports will be in place when these men and women leave prison. That does not mean their freedom should be delayed; it demands that Congress act quicker to fund support services that are known to work.
An American Psychiatric Association analysis of the wholesale release of the mentally ill in the late 1960s and early 1970s concluded that the policy was a dismal failure—and that the blame could be shared by psychiatrists, politicians and civil liberties lawyers. As Mr. Bratton pointed out, our intentions were noble; our precipitous actions were not.
Mr. Obama is not likely to back off of his pledge, nor should he. But he—and the rest of us—have a responsibility to help these people not just get out of prison, but stay out.