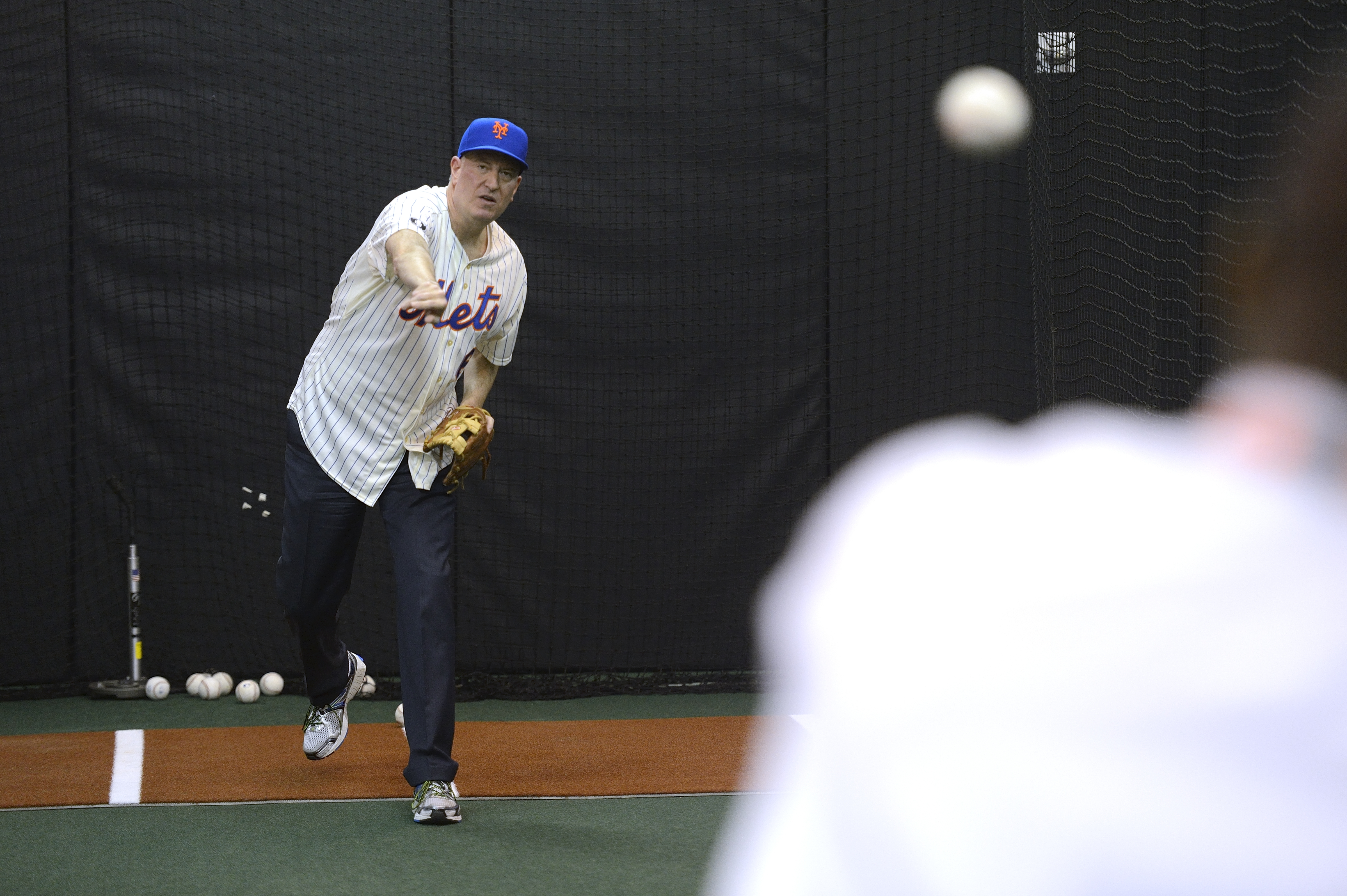 Hey Mets fans: relax. And that's an order, from Mayor Bill de Blasio.
"Everybody take a chill pill," Mr. de Blasio said today after an unrelated press conference on Staten Island. "Being down two games to nothing is not a big deal. We're coming home to the Roman Coliseum-like Citi Field, where there's incredible support. The Mets lineup is outstanding."
And when the Mets return to Queens tomorrow night looking for a victory in the third game of the World Series against the Kansas City Royals, Mr. de Blasio will be among the thousands of fans in the stands cheering on the Mets.
The mayor is a devoted Boston Red Sox fan, but after his team's poor performance during the regular season, he has adopted the Mets during their unlikely post-season run. But he found himself in a bit of an uncomfortable spot today when he compared the series to 1986, when the Mets also lost the first two games of the World Series but went on to win the championship in seven games—beating his beloved Red Sox.
"Being down two games to nothing is exactly where the New York Mets were in 1986," he began.
"Who'd they play that year?" Staten Island Borough President James Oddo, a Mets fan, shouted.
"We're gonna get to that, Jimmy," Mr. de Blasio replied.
The mayor said he remembered 1986 well. "And anyone who was affiliated with any other team who thought two games to nothing was a good lead really needs to go back and look at that history—because it didn't work out so well," Mr. de Blasio said.
But the mayor—without ever uttering the words "Boston Red Sox"—also recalled being on the other side of history, pointing to the 2004 World Series that saw the Red Sox pull off an unlikely comeback after being down three games—to the New York Yankees.
"Who did they play that year?" Mr. Oddo chimed in again, glancing at State Senator Andrew Lanza, a Yankees fan.
The mayor, perhaps thinking about the importance of the Bronx to his re-election plans, didn't comment directly on the Yankees.
"I can tell you, many people were dire, down three games to nothing, many people were dire," Mr. de Blasio recalled. "But it ain't over until it's over. So I would say to Mets fans: ya gotta believe."