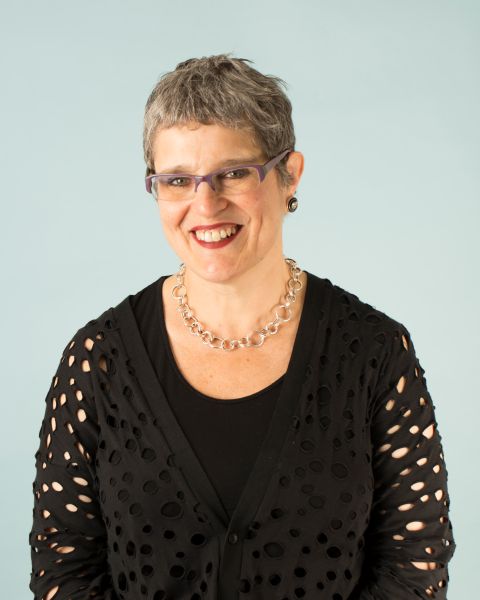 This week, Ellen Pollock took over as editor of Bloomberg Businessweek in the wake of Josh Tyrangiel's recent departure from the magazine. Ms. Pollock was previously the magazine's deputy editor (she announced in a memo this morning that Brad Wieners, who came to Businessweek in 2011, would fill the spot she vacated), and before that she worked for 18 years as a writer and editor at The Wall Street Journal. She is the author of The Pretender: How Martin Frankel Fooled the Financial World and Led the Feds on One of the Most Publicized Manhunts In History (2002) and Turks & Brahmins (1991).
Ms. Pollock is the first female editor of the weekly magazine, which was first published in 1929 (weeks before Black Tuesday). "I'm very excited," she told the Observer in an email interview, the night after she'd closed her first issue as editor. "But I'm also a little sad: Why did it take 86 years? That said, I think every journalist, man or woman, writes and edits better wearing a little lipstick."
Under Josh Tyrangiel's six-year stewardship, Businessweek became more of a general interest magazine with splashy covers and ambitious features that could compete with The New York Times Magazine and New York. As deputy editor, you had a lot do with its redesign in 2009 after the Bloomberg LP purchase. Do you intend to keep the magazine the way it was, or will it lean more toward business news now that Mr. Tyrangiel is gone?
We've never deviated from being a business magazine. Every week we run a pretty heavy dose of economic, tech, finance and general business stories. We aim to serve business readers, whether they make ball bearings, diapers, software, movies, campaign ads or credit default swaps. The magazine has to be accessible and helpful to all kinds of very smart readers, no matter what their business expertise. And we want it to be a pleasure to read—visually and intellectually. Our editors and writers get a kick out of delivering our readers the unexpected. We are competing for their time, and we want it to be worth their while.
In a 3,000-word memo to staff last month amid massive layoffs, new Bloomberg editor-in-chief John Micklethwait announced a number of changes, eliminating, for instance, sports and education coverage. "Our purpose is to be the definitive 'chronicle of capitalism'—to capture everything that matters in global business and finance," he wrote. How does that apply to the magazine?

We are not changing course, and we have John's enthusiastic support.
Since Michael Bloomberg returned to the company after 12 years as New York City mayor, there have been a lot of changes. Digital editor Joshua Topolsky left in July. Layoffs. Matt Winkler, the company's former editor-in-chief, replaced. And now Mr. Tyrangiel's leaving. Mr. Bloomberg is known as a micro-manager. Does that get in the way of doing good journalism?

I'm a bit of an anarchist. Macro or micro—I'm pretty much unmanageable. Mike Bloomberg told me not to f-ck it up, and I'm in alignment with that goal.
Mr. Micklethwait came from The Economist, in which there are no bylines. Does that feature intrigue you?
Nope. We Americans have big egos and like to get credit for what we do. You put in the work, you get a byline.
Will you rebrand the magazine to have a capital W as it used to ("BusinessWeek")?

That lower case w is here to stay.
In June, Businessweek published a 38,000-word piece by Paul Ford called "What Is Code" that took up the entirety of the magazine. (Mr. Micklethwait praised it in his memo.) Could you see yourself publishing something like that as editor?

Absolutely. I loved the code issue and I thought it was a great experience online. I hope we'll do something similar—but different.
What's your media diet?

I read The New York Times, The Wall Street Journal and rotate through a bunch of magazines that range from The New Yorker to New York to The Atlantic to Real Simple and Vogue to business magazines and more. I think there's something to be learned from all of them. I read a ton online—all sorts of things—business, fashion, gossip, food and news on the Bloomberg terminal. I've recently started getting theSkimm. I guess the last few books I read were Between the World and Me by Ta-Nehisi Coates and Lila by Marilynne Robinson. Right now I'm reading Anna Karenina, not for the first time. Please don't ask what page I'm on.
You worked at The Wall Street Journal for nearly two decades, as deputy Page One editor and as a senior writer. What did you take away from your time there?

I learned that you cannot underestimate the power of reporting. As a pal of mine at the paper said, when it comes to writing, reporting will set you free. I also learned that it's fun to work with people smarter than you.
Do you prefer working in magazines or in newspapers?
I like working on anything that involves words, secrets and news.