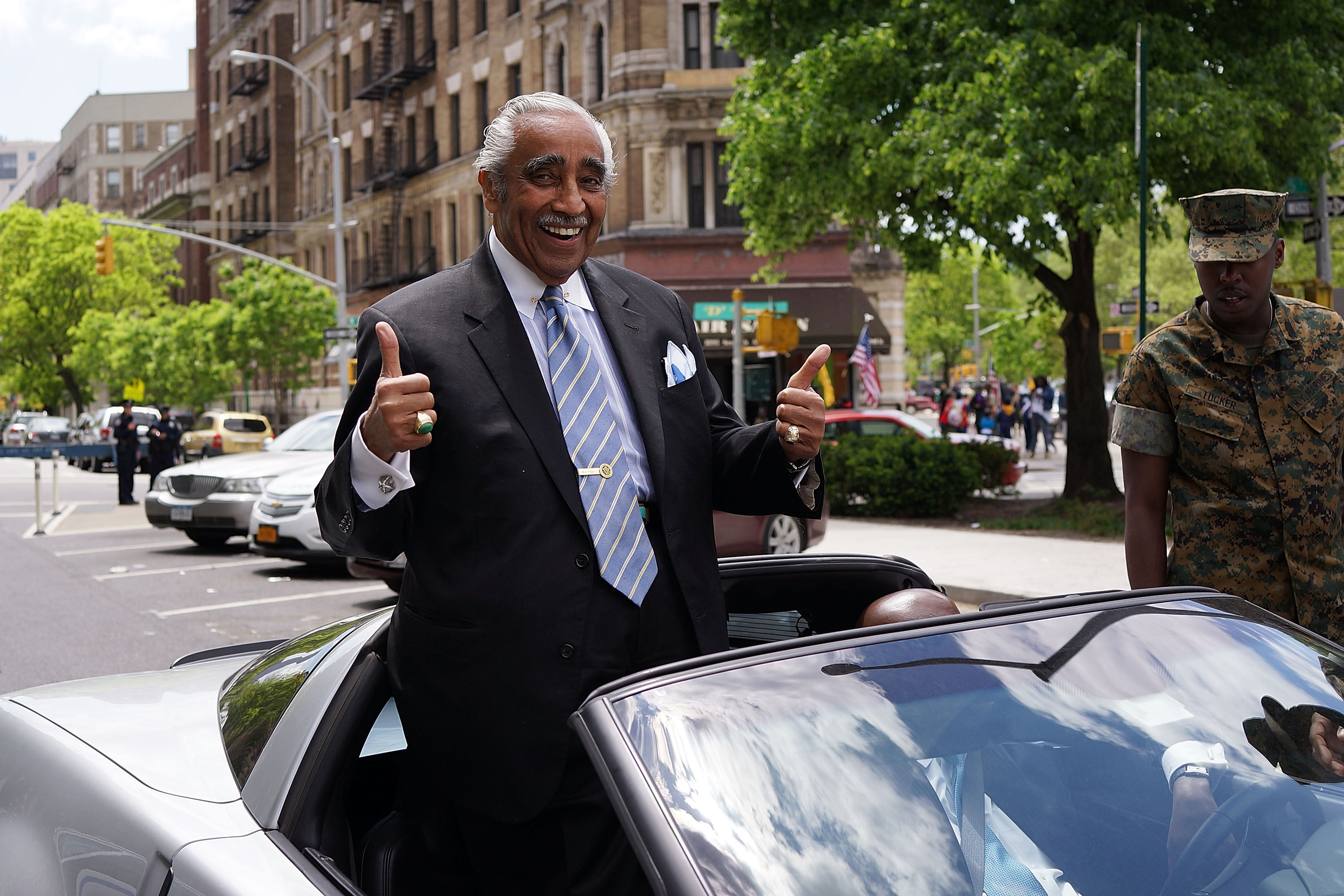 The list of candidates who want to replace Harlem Congressman Charles Rangel is a long one—but the congressman won't endorse any of them until the list gets a little shorter.
Mr. Rangel, 85 and the dean of the city's congressional delegation, is set to step down in 2016 after representing Harlem since 1971, and the vacant seat has attracted the attention of State Senator Bill Perkins, Assemblyman Keith Wright, and Adam Clayton Powell IV, the son of Mr. Rangel's legendary predecessor in Congress Adam Clayton Powell Jr., as well as several lesser-known candidates. Also expected to jump in the race is State Senator Adriano Espaillat, who twice unsuccessfully challenged Mr. Rangel in primary bids that highlighted the changing demographics of the neighborhood, which has been historically black but in recent years has become a majority Latino district.
"I have set some criteria—that my candidate would have to have the political support of the many communities that represent my district," Mr. Rangel told the Observer after an unrelated press conference at Harlem Hospital. "And while I do have a priority, until I see which candidate is able to do, that since we've never had a conflict based on our differences, I will reserve the endorsement."
But even as there has been speculation that other lawmakers, like Assemblyman Guillermo Linares and Assemblyman Robert Rodriguez, will run for the seat, the congressman speculated that the pool of candidates—which already includes former Clinton administration official Clyde Williams, pastor Suzan Johnson Cook, and stay-at-home dad Mark Gallagher—will actually shrink.
"We've got a half a dozen months for all of the candidates to come forward, and there's no question in my mind that some of the names—people have wanted to enjoy saying they have been considered as a candidate, but if you take a look, you can see that they're not prepared to run," Mr. Rangel said. "So there's no sense to me offending them, when very soon they'll be saying they're not candidates—according to the federal election board filings."
Mr. Wright seems to be the most likely candidate to land Mr. Rangel's endorsement: the assemblyman has been a close ally of Mr. Rangel's, and his congressional bid is being run by a former Rangel campaign adviser. Mr. Wright is, so far, the best-funded and most-endorsed candidate in the race.