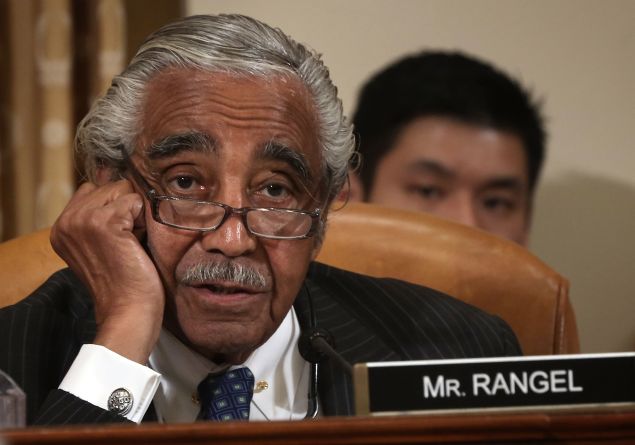 Politics Twitter lit up on Sunday when news broke that Chris Christie was kicked out of Amtrak's "quiet car" for talking too loudly on his cell phone while slurping on a McDonald's strawberry smoothie.
One of the most cutting responses came this morning, however, when Congressman Charles "Charlie" Rangel (D-NY) tweeted out this video:
The 85-year-old lawmaker has actually made a habit of trolling his Washington colleagues with the help of his favorite drink—he tweeted this during the GOP's first Speaker of the House vote on October 8 :
Mr. Rangel, whose signature smoothie combines bananas, strawberries, pineapples, ginger tea and ice, has made no secret of his love for the thick juice drink—and he even defended it on Twitter when the need arose:
While his unabashed love of smoothies may be a bit esoteric, Mr. Rangel is impressively relatable and in tune with his constituents on social media—and he clearly isn't afraid to troll other politicians when the need arises. It helps that by all appearances, he runs his own Twitter account—his bio says "Connect with me" and doesn't contain any "Tweets by staffers" disclaimer.
The congressman's embrace of social media doesn't end on Twitter—in May, he began a technology partnership with the messaging app Frankly to facilitate digital dialogue with his constituents.