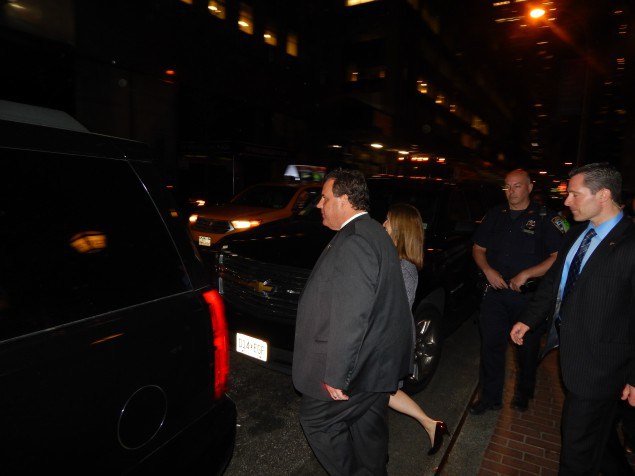 I was all set to write a column about the 2015 New Jersey Assembly races entitled "The Forgotten Election: The 2015 Assembly Races." The article was going to discuss how, unlike previous off-year legislative races, this election would not be a referendum on the incumbent gubernatorial administration.
I have felt that given the party incumbent-favorable legislative district lines established in 2011, there would only be two competitive legislative races in 2015: the 1st and 2nd in South Jersey. These are the only two split legislative districts in the state where the Assembly members are of two different parties. The 7th District has a GOP Senator and two Democratic Assembly members; however, the Senate is not up for election in 2015.
Then, I read Max Pizarro's piece last night on this website, "LD16 Collision Course: Republican Mail Piece Hits Challengers Vella, Zwicker." I had to then ask myself if perhaps there is a political earthquake developing in this mostly Somerset/Hunterdon District.
For nearly three decades, the 16th District has been one of the safest Republican districts in the state. It is presently represented in the Assembly by two able and attractive Republicans: Jack Ciattarelli and Donna Simon. I can only assume that the campaign of these two presumably strong incumbents has sent out the hit pieces described in the above-mentioned Pizarro piece because their internal polling shows them to be increasingly vulnerable. The conventional wisdom of GOP insiders is that such vulnerability may be due to the addition of a few Democratic towns to the District, most notably, the municipality of Princeton from Mercer County. That is balderdash, however. The real reason is the pervasive increasing unpopularity of Governor Chris Christie. And these insiders are afraid to utter the inescapable truth that their Emperor Chris, politically, wears no clothes.
At this point, Chris Christie appears destined to leave government at the end of his term as governor with his political and governmental legacy in shambles. Historians are likely to characterize his governorship as a dismal failure, even worse than that of Jim McGreevey, who at least made substantial progress on the automobile insurance issue.
Under Christie, the Transportation Trust Fund is basically insolvent, the pension fund is unable to meet future obligations, the rate of job creation trails virtually that of all the rest of the states of the nation, the state's credit rating has been downgraded eight times, and property taxes are more out of control than ever. Christie's success as a corruption fighter as U. S. Attorney has now been negated by the stench and disgrace of Bridgegate, Tunnelgate, and Unitedgate. His governmental legacy at this point will be a destructive factor against the GOP brand in New Jersey for at least a decade. Politically, Christie's quixotic campaign for the GOP presidential nomination has become a national laughingstock. His polling numbers continue to reach new lows, one per cent in yesterday's NBC/ Wall Street Journal poll. Any attempt by Christie acolytes and campaign staff to persuade media that there is a path for Christie to the presidency is now ludicrous in the extreme and without a scintilla of credibility.
He displayed a remarkable degree of foreign policy ignorance with his statement, "I'm not prepared to allow Russia to try to bring Communist domination back to the world." Christie is like the mythical soldier at Okinawa who was never told that World War 2 is over.
His failed record as a governor will make it impossible for a GOP gubernatorial candidate to avoid a landslide defeat in 2017. New Jersey Republican State Committee is in debt for over $500,000 for legal work relating to the Bridgegate investigation.
When Christie eventually returns from his adopted residences of Iowa and New Hampshire, he will have the status of a political eunuch. He has used his power of intimidation to prevent GOP legislators from voting for overrides of his veto. When he returns to Trenton, he will resemble Sonny Liston after he lost to Muhammad Ali – a bully who lost his ability to intimidate after being defeated in a big fight.
You may also expect a public tragicomedy involving Christie's coterie of political insiders, including his political consultants, beneficiaries of government and political largesse, and governmental allies. Most of them will lose no time in attempting to dissociate themselves from Christie, their erstwhile patron, and they will point fingers and blame others for his political meltdown.
Christie's only hope for even a partial redemption of his governmental and political legacy would be to resolve in large part a major crisis in state government before his term is over, most notably, the Transportation Trust Fund. A Republican Assembly loss in a "safe" GOP legislative district, such as the 16th would so damage Christie politically as to result in a major loss of any control he has over the legislative agenda.
The question is whether the Democratic Assembly leadership will have both the funds and the will to effectively wage a campaign during the next two weeks to wrest control of a "safe" Assembly seat from the GOP. This will have a major impact on the fate of Chris Christie's New Jersey legacy.
Alan J. Steinberg served as Regional Administrator of Region 2 EPA during the administration of former President George W. Bush and as Executive Director of the New Jersey Meadowlands Commission under former New Jersey Governor Christie Whitman