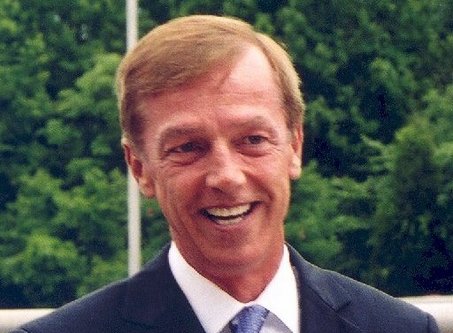 Governor Chris Christie today announced that New Jersey Department of Transportation Commissioner Jamie Fox will transition back to the private sector by the end of the month, when NJDOT Deputy Commissioner Joseph Bertoni will take over as Acting Commissioner.
PolitickerNJ first reported on the development here.
A prominent Democrat who worked for both former Governor James McGreevey and former Senator Bob Torricelli, Fox worked as a lobbyist for United Airlines prior to going to the Christie Administration, and prior to the resignation of a United Airlines CEO amid a federal probe of the Bridgegate scandal.
WNYC's Matt Katz reported earlier this week that while a lobbyist, "Fox tried to influence Democrats in the Legislature to back off from its investigation of the mysterious lane closures at the George Washington Bridge in the fall of 2013, according to three sources from the Legislature and Port Authority close to the investigation."
Read Katz's story here.
Christie said Fox will remain on the job this weekend, working with the Governor and other cabinet members as New Jersey weathers the nor'easter impacting the state today and continuing to monitor the course of Hurricane Joaquin.
Governor Christie nominated Fox to serve as Commissioner of the New Jersey Department of Transportation (NJDOT) in September 2014 and he was confirmed by the Senate on September 22, 2014. Fox previously served as Commissioner of the department in 2002 as well as Chairman of the Board of NJ Transit, Deputy Executive Director of the Port Authority of New York and New Jersey and as Chief of Staff to New Jersey Governor James McGreevey and Deputy Chief of Staff to New Jersey Governor James Florio.
Bertoni, the Department's Deputy Commissioner, will become Acting Commissioner. Bertoni began his career with the NJDOT in 1988 in the Division of Bridge Design and has worked as a Project Manager in the Department's Capital Program Management unit where he was responsible for managing the design and construction of major bridge and highway projects. Prior to becoming Deputy Commissioner, Bertoni served as the NJDOT's Chief of Staff. He received a Bachelor of Science degree in Civil Engineering from Widener University and is a licensed Professional Engineer in the State of New Jersey and the Commonwealth of Pennsylvania.