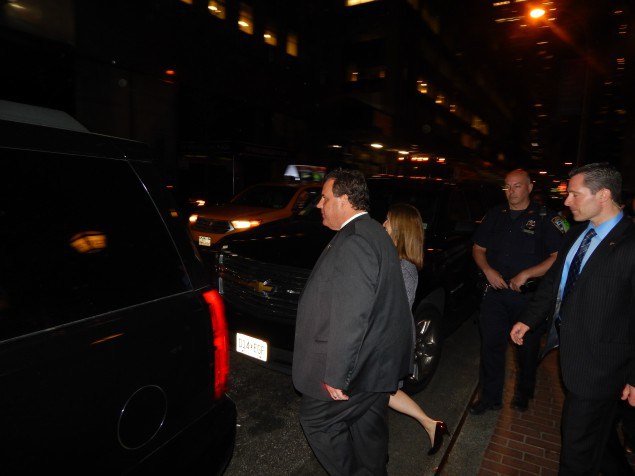 Governor Chris Christie today named Ford M. Scudder, currently the Chief Operating Officer of Laffer Associates, as New Jersey State Treasurer. A Princeton native, Scudder replaces Andrew Sidamon- Eristoff who departed from the Administration in July, the administration said in a release.
"With over a decade of private sector experience at one of our country's premier economic research and analytical institutions, Ford Scudder brings important insights and management experience to our seasoned team of Treasury professionals.  The unique approach Ford brings will help build on my administration's approach to responsible management of the state's finances and prudent oversight of taxpayer funds," said Christie.  "I look forward to his insights on fiscal and tax policy solutions that will continue growing our economy and bringing much-needed relief to the burden shouldered by New Jersey taxpayers."
A financial professional, Scudder's experience includes economic policy and financial analysis, public and private equity investing, macroeconomic data and trend analysis, and business development, according to the administration. Scudder most recently served in the dual roles of Chief Operating Officer of Laffer Associates, the macroeconomic research firm led by its namesake, former Reagan Administration economist Arthur Laffer, and Senior Research Analyst of Laffer Investments, a privately-held equity management firm.  He has worked on an array of wide-ranging projects including analyzing state economic issues of a 50-state, 50-year cross section of state policy variables on economic performance.
Scudder received a Bachelor of Arts in Economics from Princeton University and a Masters of Business Administration from the Own Graduate School of Management at Vanderbilt University. The Scudder family has a long history in the Princeton New Jersey area dating back to the 1600s.
As he has since July, Acting Treasurer Robert A. Romano will oversee the management and operation of all Treasury activities, including procurement, pension and benefits, property management, public finance and lottery during this transition.
Christie intends to formally nominate Scudder to the position of State Treasurer. Scudder will begin his tenure leading the Department of Treasury on November 9th.